10 simple holiday centerpieces that will outdo your cooking.

There's more to Christmas than St. Nick and a Christmas tree. Case in point, the people who come over to your house to break bread and who will most likely sit down at a table to do it. You're going to want to keep them there, enraptured with your superlative cooking. That's where interesting centerpieces come in and keep them fastened in their seats.
Here are ten DIY table-top stunners that will make them want real estate in the very chair you assigned them.
Take a tip from Sweet Paul and spray paint wine bottles white. Pick some greenery from your yard and set the table with blues and whites. (top image)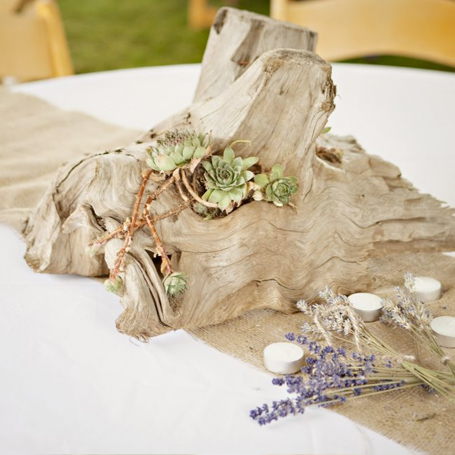 Grab a branch or a piece of  driftwood and just add succulents.
Candles in a bucket with sand. Don't forget the ribbon.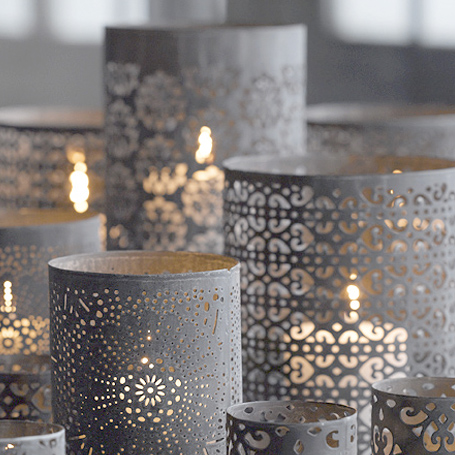 Bring on the ambiance with punched paper wrapped around glass vases.

Spray branches gold and insert them in a block of wood for a modern table.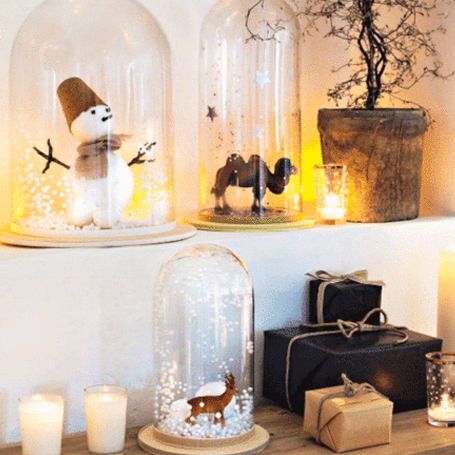 Any ornament or toy becomes special under a cloche bell jar. Just add snow.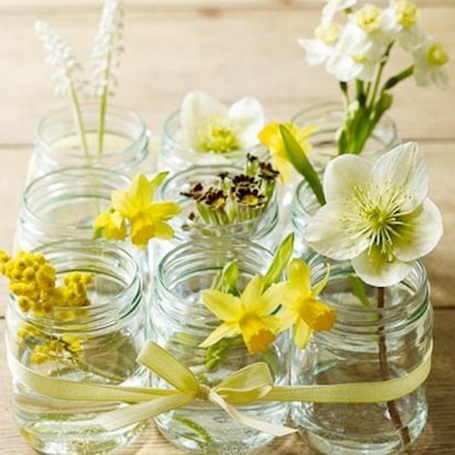 Gather mason jars with a ribbon and keep the colors unified for a sweet look.
No need for a florist. Just gather winter greens and add a garland. Scatter pine cones and candles. Don't forget the plaid tablecloth for a rustic feel.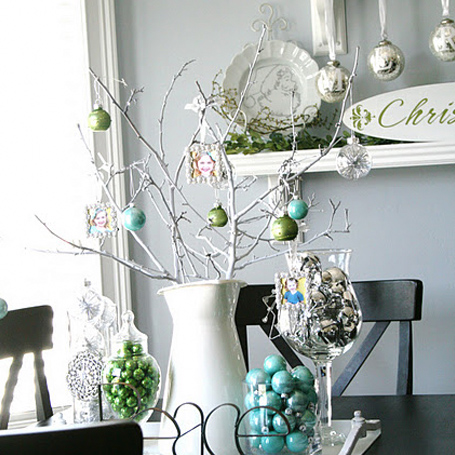 Add some bling with ornaments and silver branches. Green, blue and silver lend a sophisticated look.
A Rosemary topiary tree from the home improvement store with homemade bunting is as easy as you can get.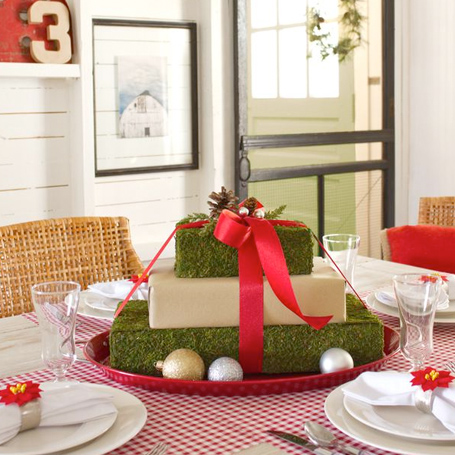 Wrapped gifts make a clever centerpiece when covered in moss.
See also…
5 DIY Alternatives to Holiday Gift Wrap
DIY Alternatives to Traditional Holiday Gift Tags
11 DIY Alternatives to Traditional Christmas Trees
The Perfect DIY Gift: Mason Jar Photo Candles