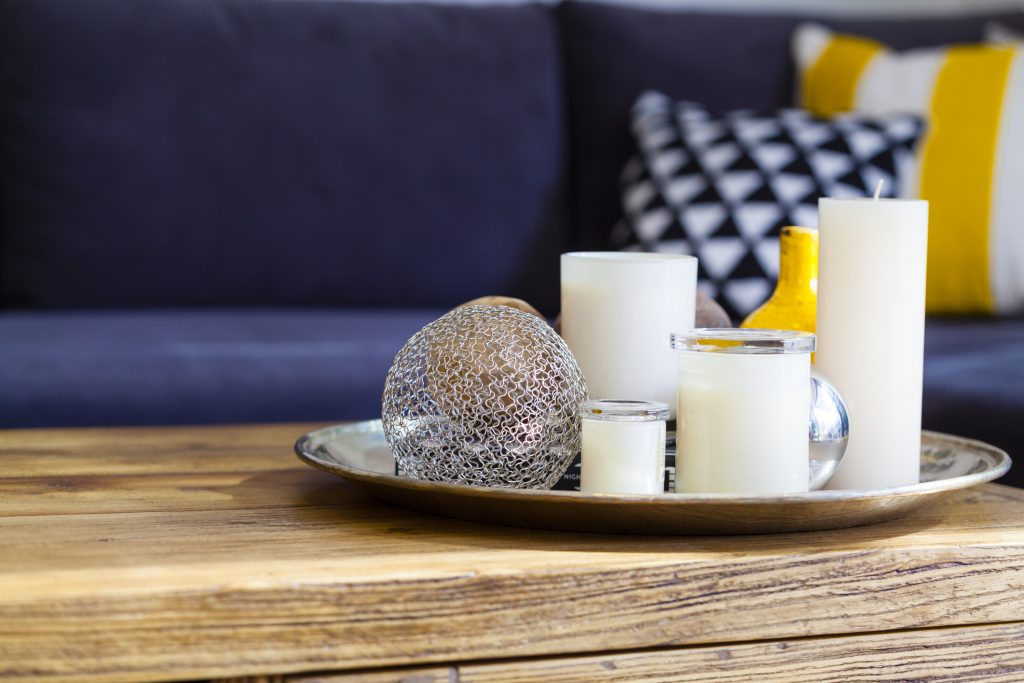 Blue and white is a winning color combination for your space.
With spring and summer heading our way, you may have an eye toward brightening up your decor. One great way to do that is with color, and one fabulous on-trend color combination is blue and white. Blue and white conjure up images of the Mediterranean (especially of Greece), Cape Cod, and other desirous coastal locations. Adding blue and white can add a bright, cheeriness to your home and give it a relaxed air that's both welcoming to visitors and makes for a  wonderful oasis for you.
Need to get inspired? Read on for some suggestions for adding blue and white decor elements to your space for a little color inflection. There's no reason to reinvent the color wheel–instead, choose a color combination that has been a mainstay for thousands of years!
Blue and White Decor Ideas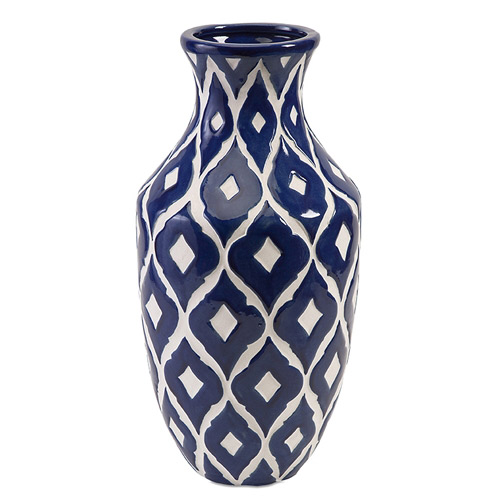 1. Diamond Pattern Vase via Layla Grace
Add some sophistication with this lovely geometric-patterned vase.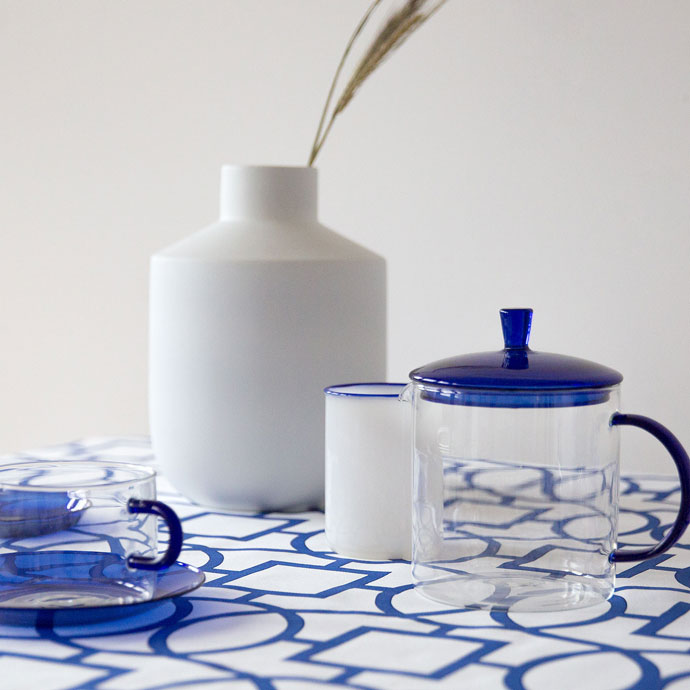 2. Geometric Tablecloth via Zara Home
Here is another bold geometric design with a mind to form and function for your table.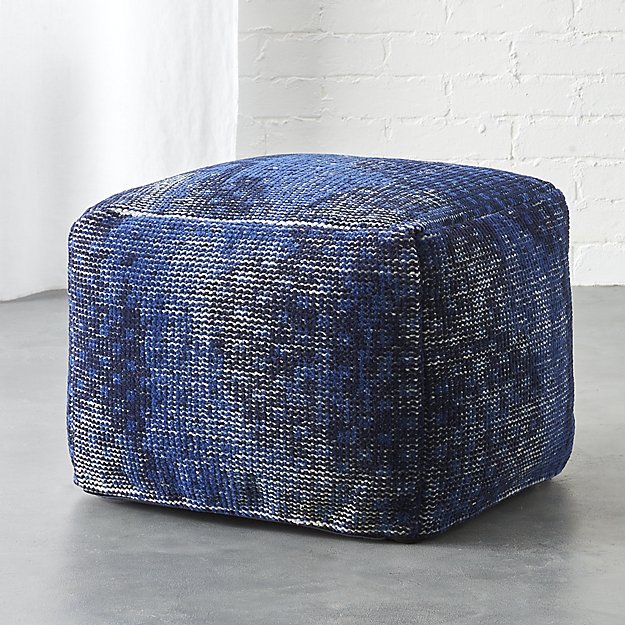 3. Floral Pouf via CB2
With a hint of retro and a nod to modern styling, this pouf will add stylish comfort to your living room or other room.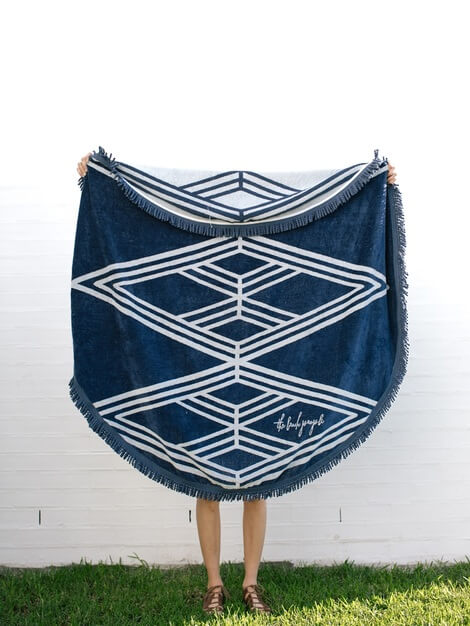 4. Towel/Throw via Holly's House
Is this a towel or a throw? We don't really care because it's awesomely bold in blue and white.
5. Wall Beads Wall Hanging via koromiko
Don't be afraid to add color through wall hangings and other decorative accents.
6. Prisha Rug via Lulu and Georgia
This rug is simply gorgeous and will provide the ultra-chic bohemian yet elegant vibe for your space.

7. Platter via Horchow
One way to colorful accents is with serving dishes, and this hostess dish serves up some pattern and color in one.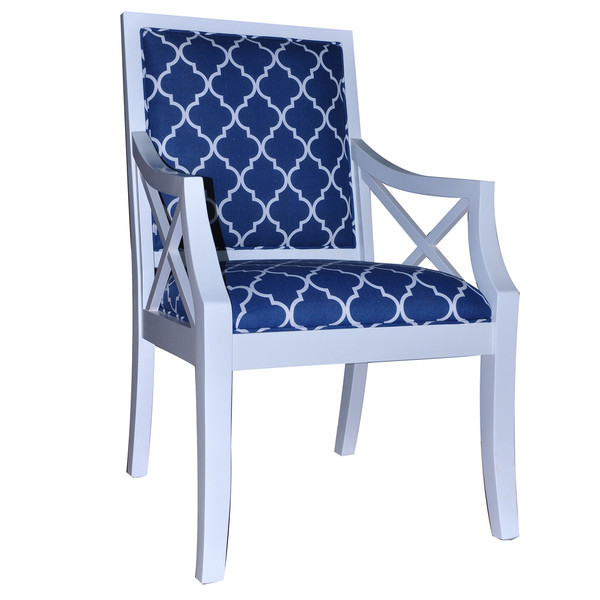 8. Atlantic Armchair via Wayfair
Add splashes of blue and white by adding an accent chair to your existing living spaces.

9. Brewster Table Lamp via Circa Lighting
Lighting is another creative way to add color without making a big investment.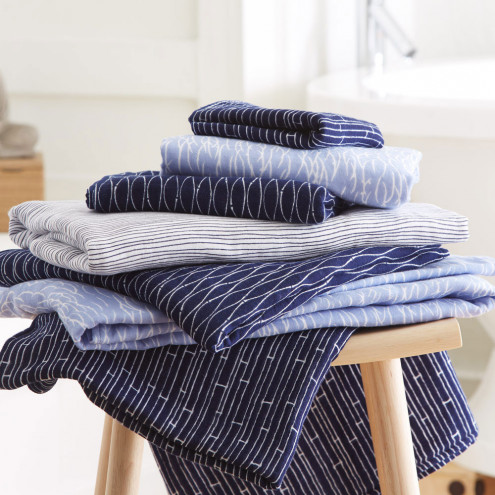 10. Japanese Print Towel Collection via Viva Terra
Inspired by traditional Japanese Komen prints, we love these printed cotton hand towels. Add them to the kitchen or bathroom for a pop of blue and white.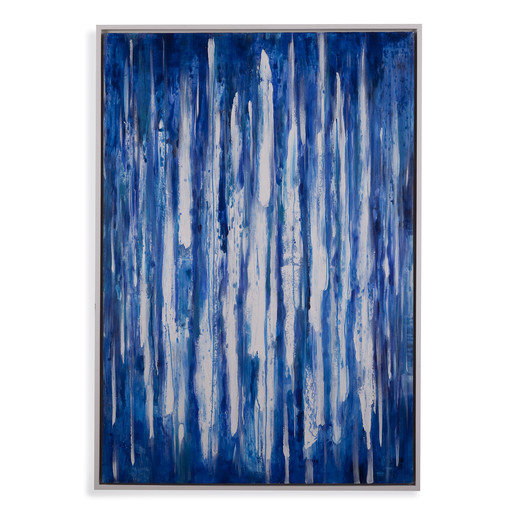 11. Wall Art via AllModern
Don't forget about the walls–wall art is a great way to add visual interest to any space.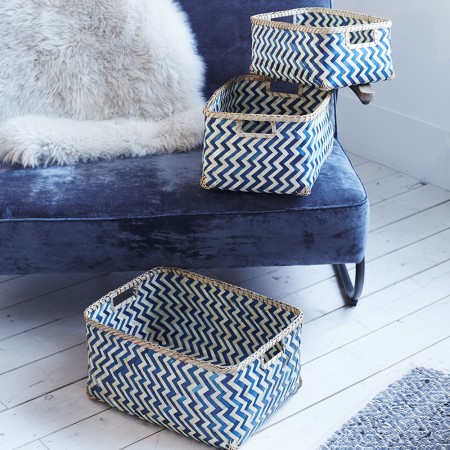 12. Bamboo Baskets via Graham and Greene
Sometimes you can creatively add color in easy ways– like with these striking bamboo baskets.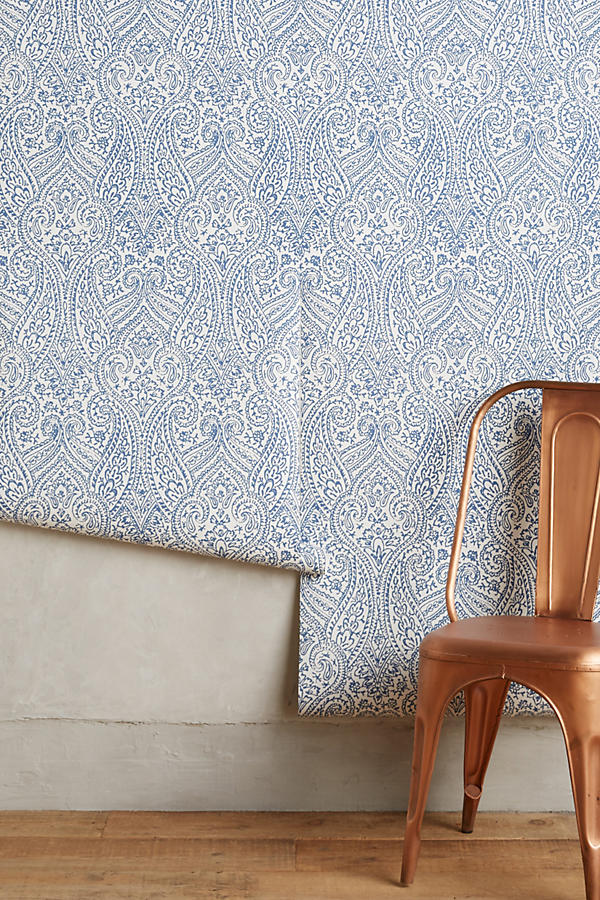 13. Paisley Tracing Wallpaper via Anthropologie
And finally, if you want to add some blue and white in a big way, then do with wallpaper or another wall covering.
Related on EcoSalon
7 Sure Fire Ways to Make a Statement with Neutral Colors
Spring Home Décor Ideas Inspired by Pantone's Top 10 Colors for 2016
5 Yellow Kitchen Decor Ideas for the Color Adventurous!