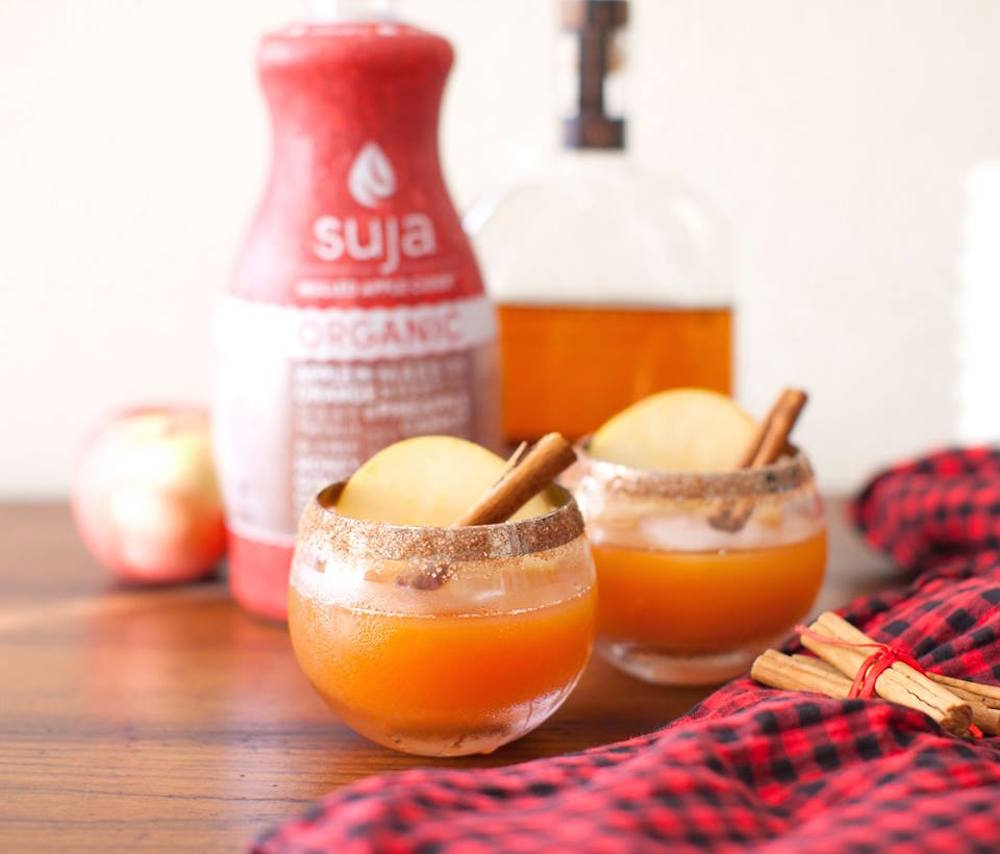 It's time to think outside the box when it comes to holiday drinks. Whether you're looking for a new latte to replace that pumpkin spice standby or something better (and slightly less boozy) than Christmas punch, these simple crowd-pleasers offer the perfect simple solution.
1. Mulled Apple Cider with Ginger Kombucha
Suja's cold-pressed mulled apple cider is the perfect base for holiday drinks. The blend is made with an organic, non-GMO blend of apple, orange, pineapple, and carrot juices with honey, ginger, cinnamon, and cloves. Combine it with bourbon and a few extra spices for an easy-to-make cocktail, or follow the advice of Suja's Chief Innovation Officer, Bryan Riblett, and swap out the booze with Suja's ginger kombucha for a virgin mocktail with a spicy kick.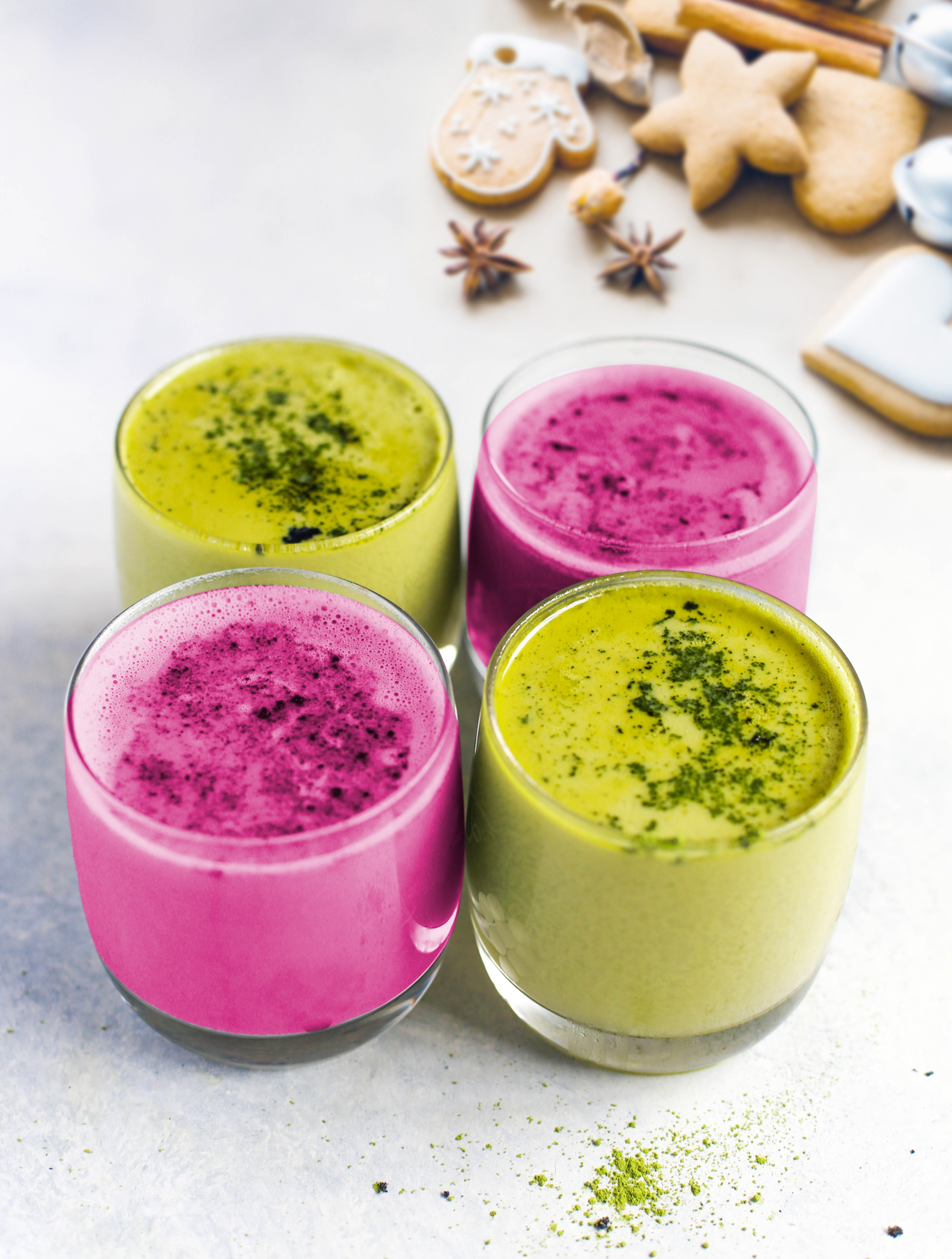 2. Organic Pink and Matcha Lattes
The bright holiday colors are only one reason we love these lattes; they also add a festive flavor to your morning coffee. The pink latte, made with rich and malty Numi pu-erh tea (blended with cacao and vanilla) gets its bright color and earthy sweetness from beet juice. The green latte, made with matcha and Moroccan mint, is sweetened with just a hint of honey.
While the pink latte recipe is naturally plant-based, it's easy enough to swap out the dairy milk in the green latte for your favorite plant-based milk, too.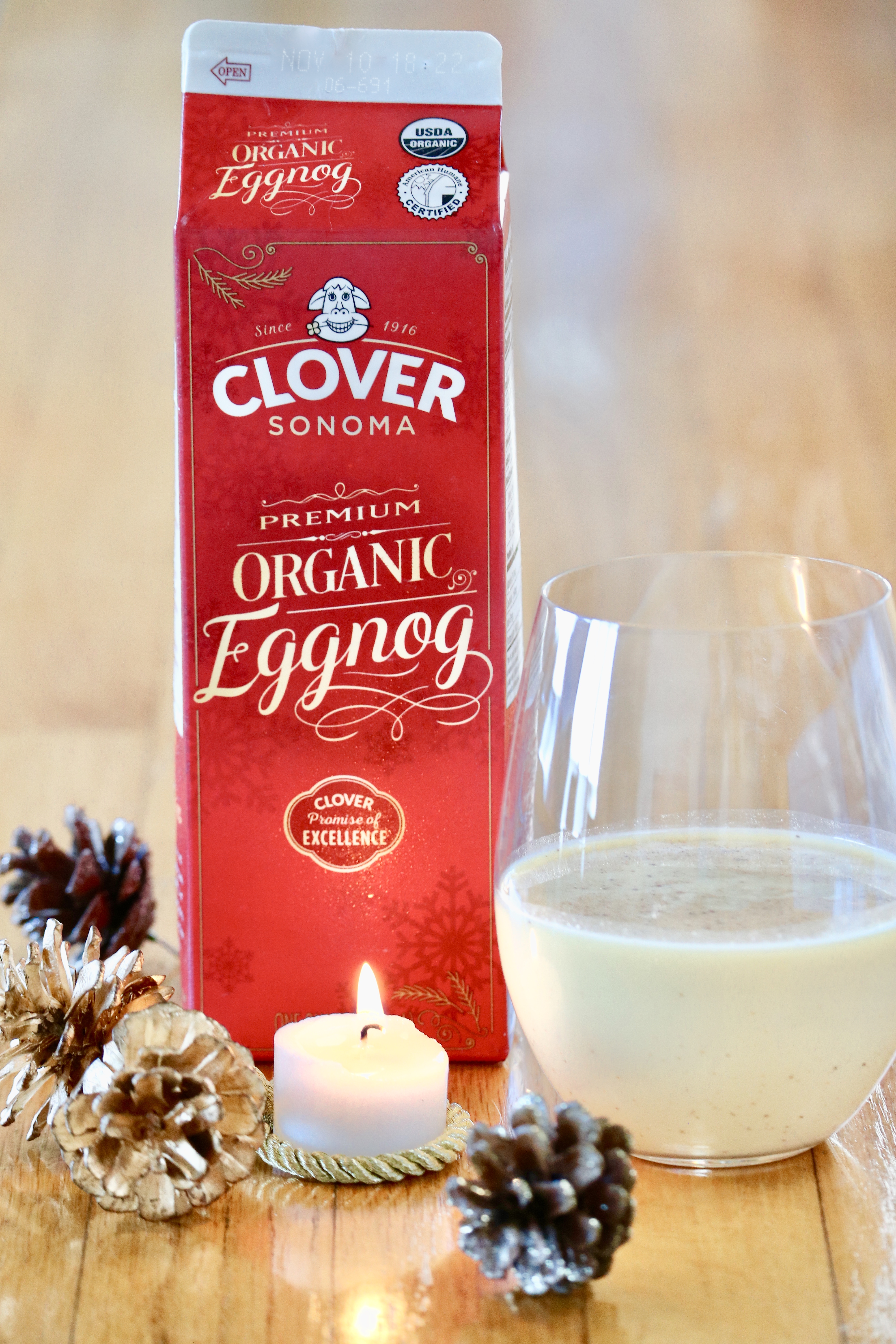 3. Organic Eggnong
Eggnog is a perennial holiday favorite, and we love this version from GMO-free milk pioneer Clover Sonoma. Clover's new organic eggnog is devoid of controversial carrageenan, relying on organic gums and eggs to thicken the base of organic milk and holiday spices.
You can certainly add the traditional bourbon, brandy, or rum to this eggnog, but it's also delicious all on its own.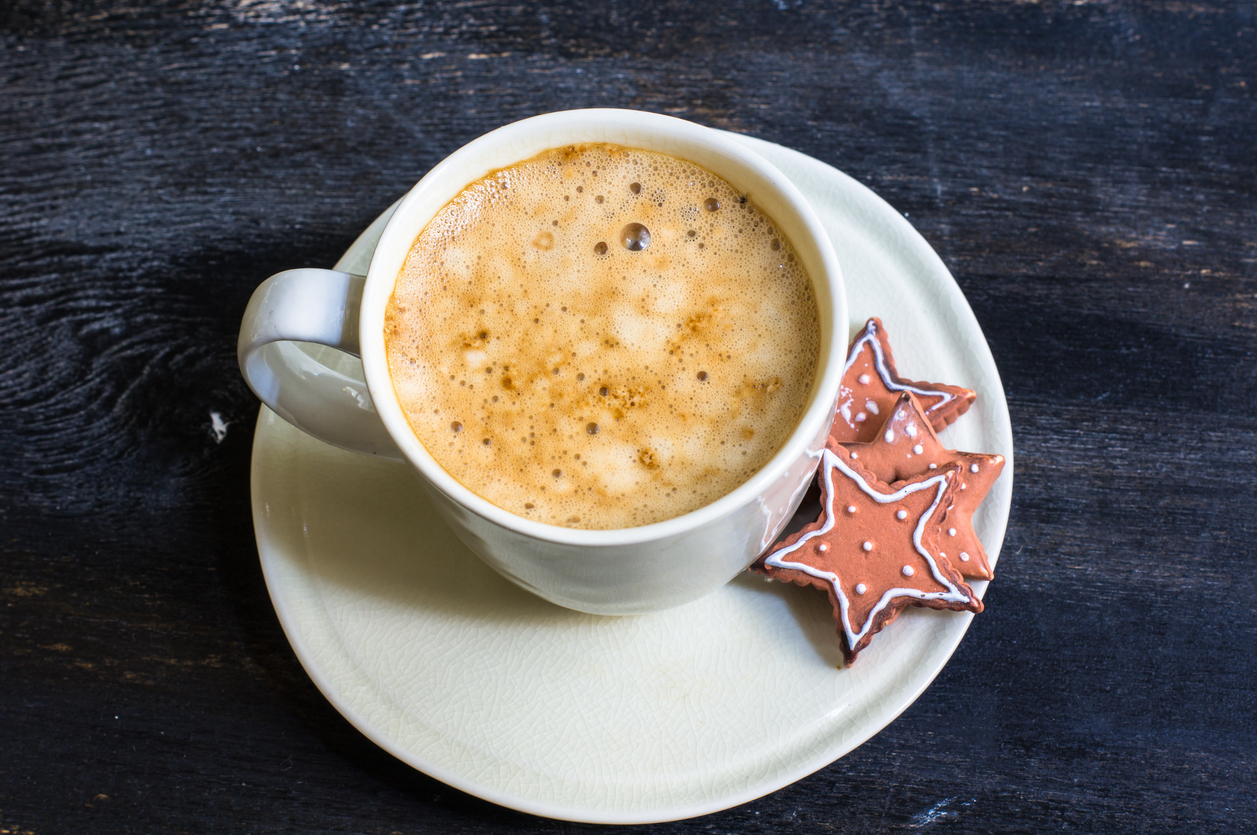 4. Gingerbread Latte
The pumpkin spice latte has had its day in the sun; PSLs are out, and gingerbread lattes, with their rich touch of molasses, are in. Use Simply Beyond's organic gingerbread spray in place of the individual ground spices to make this latte even easier to make, and serve it with an organic gingerbread cookie for an especially festive flair.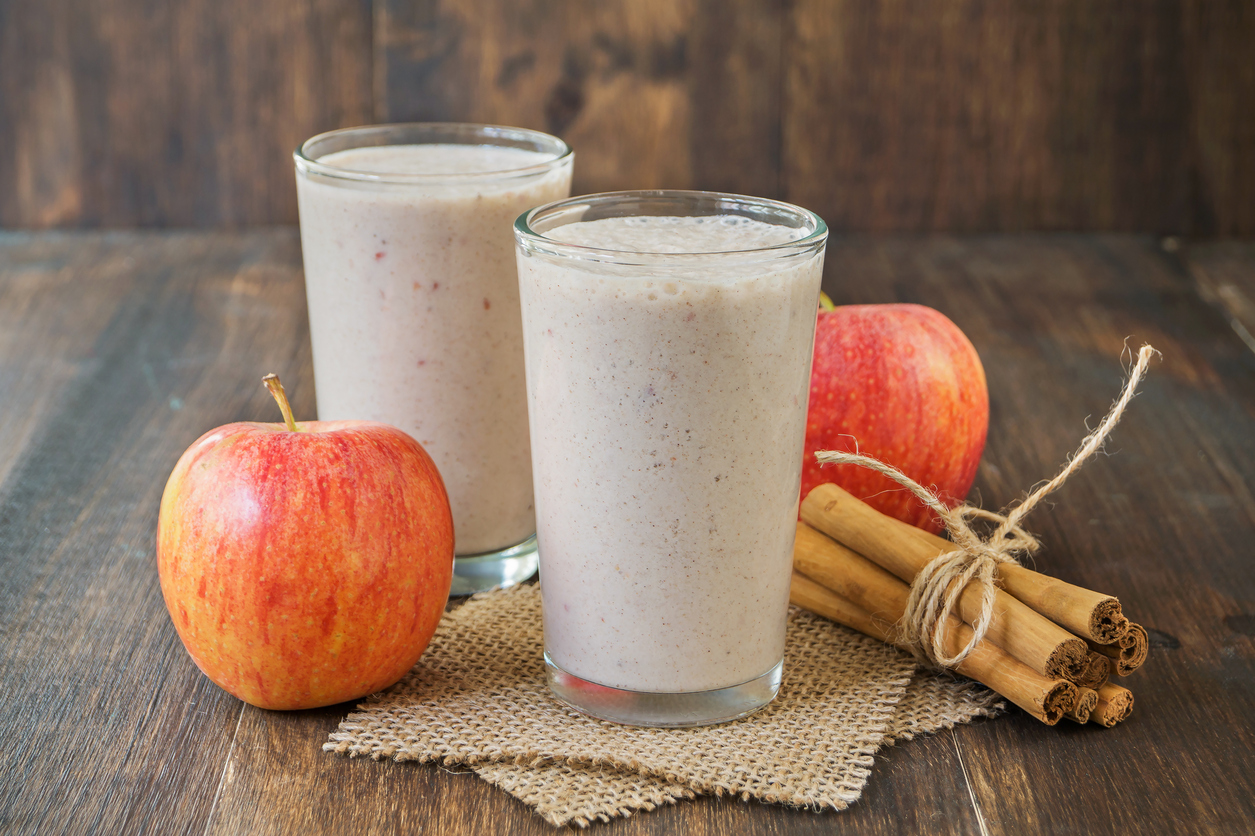 5. Apple Pie Smoothie
For a seasonal breakfast or snack, this apple pie smoothie is the perfect choice. It's a cinch to make: just combine fresh apples, Greek yogurt, apple pie spices, and ice in the blender, and in under five minutes, you've got a healthy, filling drink to enjoy. There's no added sweetener in this recipe, so be sure to choose an organic apple that's on the sweeter side for true apple pie flavor.
*Disclaimer: Help support EcoSalon! Our site is dedicated to helping people live a conscious lifestyle. We've provided some affiliate links above in case you wish to purchase any of these products.
Related on EcoSalon
5 Warming Fall Beverages: No Pumpkin Spice Added!
From Cocktails and Turkey to Dessert: Thanksgiving Recipe Ideas
How to Make Perfectly Clear Ice Cubes