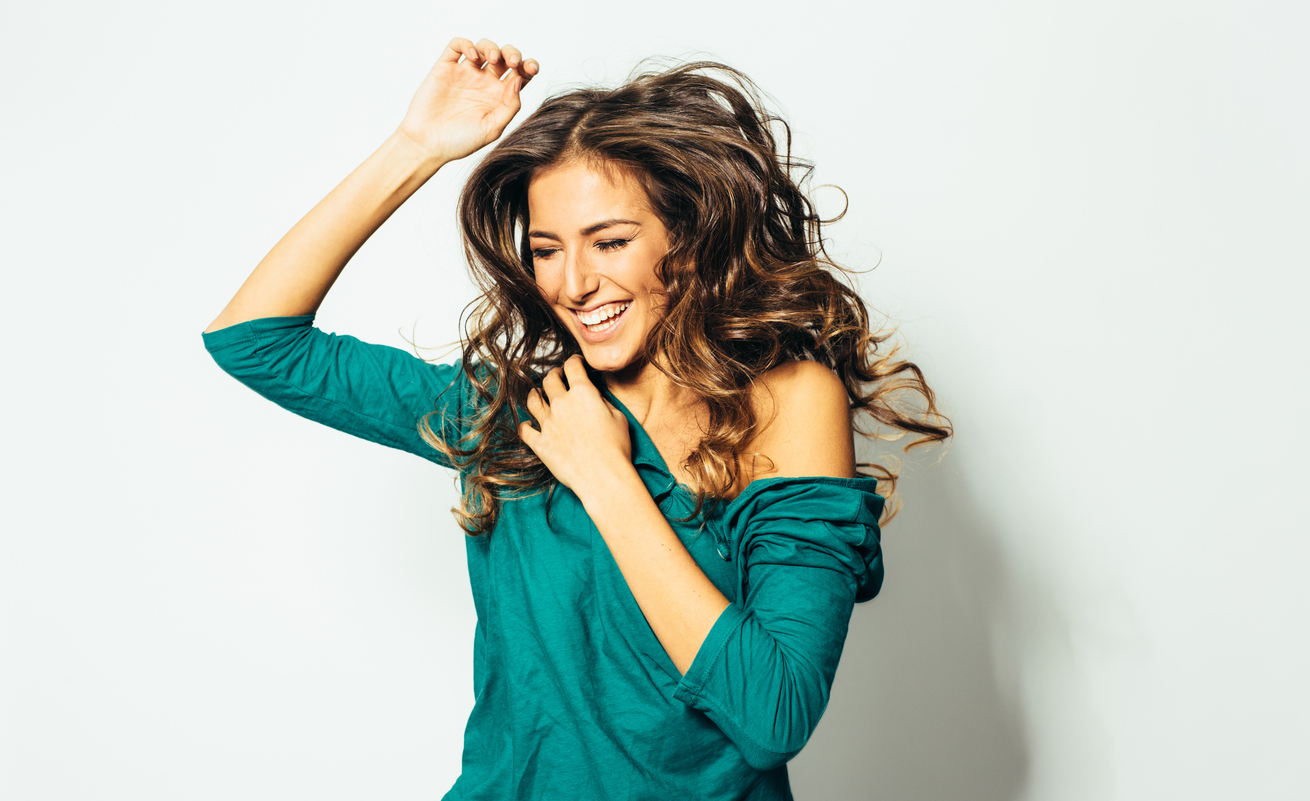 Craving a tan? Don't cave into the usual brands before trying these natural self-tanners, because yes, they do exist!
Fake tan isn't known for being natural. In fact, as far as beauty products go, it can be one of the worst offenders for touting questionable ingredients. Many will use synthetic dyes to add to the tanned effect, and buckets of fragrance to mask the smell. But it doesn't have to be this way!
The main ingredient in self-tan that gives you a golden glow is DHA, which reacts with your skin to turn it a darker hue, and it turns out that it can be naturally derived from sugar beets with a cinch.
The result? Natural self-tanners without the guilt, nasties or dreaded oompa loompa/President of the U.S. effect. Paired with a few simple tips, you'll have a natural looking tan in no time.
Get Scrubbing
When it comes to getting an even tan, the key is to scrub up. Any dry flaky areas will absorb more product and lead to a patchy tan. While we all love a good natural body scrub brimming with oils, you'll want to avoid those to exfoliate with as they leave any oily residue on the skin (usually a good thing). Instead, stick to a good exfoliating glove and use some elbow grease!
Elbows, Knees and Toes
We've all learned this one the hard way after sporting a pair of uber bronzed knees. Yep, not the most natural look. The skin on your elbow, knees. and feet is drier than most other areas of the body, so to stop them from soaking up extra tan and having all the fun, prepare them with a dose of moisturizer or balm.
Put Away the Moisturizer
While you want to moisturize the above, avoid the rest of your body. Your skin just won't take to the self-tan as well, so it's better to be smooth and dry. Don't fret about thirsty skin though, because the below list of natural and organic self-tanners will tick that box with no extra effort needed.
No Waxing
You're prepping for a special event or big night out, so you're doing the works; hair, wax and tan. Here's the thing, waxing and self-tan aren't the best of friends. Waxing leaves the skin irritated (even if it's natural, yanking out hair by the root sure goes against nature) and opens up pores, so wait until the following day until you apply self-tan. You also shouldn't go for a wax post-tanning, and you'll be stripping the top layer of your skin, aka the tan, right off along with your hair.
Keep Your Shower Cool
Most of us will shower as prep before tanning. It makes sense right? Plus, way easier to get your exfoliating game on. Just try to avoid a shower that is too hot. Again, this will open up your pores which could lead to self-tanner gathering in them for a slightly dotty look. If you want to be on the safe side, give yourself a nice cold blast before stepping out to ensure your pores are closed. Brrr!
Never Skip the Mitt!
It should go without saying, but always, always use a tanning mitt. Bare hands plus self-tan will always equal orange palms, no matter how quick you are at washing it off. Using a mitt will also help you to avoid any streakiness. Just apply your tan to the mitt first, and then rub into skin in circular motions and you're on the way to a golden glow.
4 Self-Tanners for an All-Natural Glow
1. Eco Tan Invisible Tan
If there's one thing Aussies know, it's how to make a great fake tan. The creamy formula will give your body a botanical moisture boost with the likes of aloe vera and oils of avocado and macadamia. The finish is a deep natural looking bronze which will develop over eight hours.
2. Chocolate Sun Organic Self Tanner-Cocoa Lite Enhancer
Not into going too dark? Then this will be your bag. The scent actually lives up to the name, so you can forget about that tell-tale fake tan smell, too. Coconut and sweet almond oils will leave your skin feeling super soft along with your subtle, healthy glow. Feeling braver after the first application and want to go a little darker? Just apply another round!
3. Vita Liberata pHenomenal 2-3 Week Tan Mousse
For the most fuss-free application, mousses are the way to go. Unlike many conventional offerings which are full of synthetic fragrances and dyes, this natural self-tanner provides all the perks without the nasties. The best part? After all that hard work you can reap the rewards with a tan that will last and fade evenly over two to three weeks.
4. Luna Bronze Gradual Self Tanning Moisturizer 
Sometimes all you want is a quick daily pick me up without the commitment, or the time intensive prep. The Aussies have your back again! A whopping 96% of the ingredients in this formula are certified organic, including aloe vera and rosehip seed oil. All that natural nourishment, plus a little tanning boost, will leave skin looking healthy and glowy, naturally.
Related on EcoSalon
5 Detoxing Face Masks to Get You Glowing
5 Most Improved Natural Beauty Products in the Past Decade
7 Beach Essentials to Keep You Looking Good Under the Sun