Wherein we ask our favorite design bloggers, curators and forecasters what inspires them.  
This week's contribution comes care of Christopher Jobson, creator and editor of Colossal. As per its name, the art and design blog Colossal is gigantic, covering sculpture, photography, design, animation, painting, installation art, architecture and street art.
Jobson chose to answer question number one: what is on your coffee table?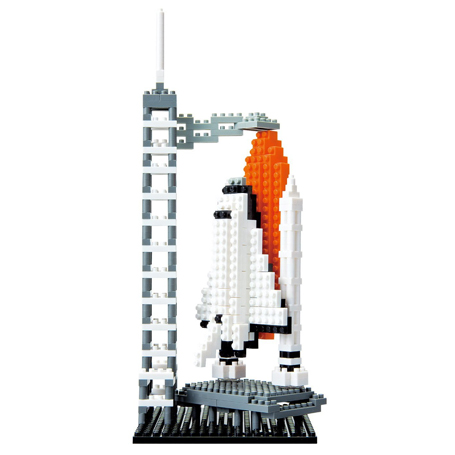 We live in a very tiny condo, so believe it or not we have one table in the entire house that serves as our dining/work/living/coffee space. Because of that it's kept extremely clean so it can change function quickly, several times each day.
At the moment there is a completed Nanoblock space shuttle I built with my son this weekend, a small tree growing out of a lava rock submerged in water that we've had for about five years, a few colored markers, and book 7 of the Walking Dead comic book series because I'm not handling the TV show's hiatus very well. The comics are fantastic.
The 5 Questions Series is an ongoing project wherein we peek inside the workspaces and living spaces of our favorite design bloggers, curators and trendsetters.