Our favorite accessory picks to keep you on trend this season.
The eye-catching shoe, the to-die-for purse or perfect pair of sunglasses, they induce covetousness from all but the most prudent. And you can't blame us really, after all, accessories are what separate us from the animals as Olympia Dukakis famously opined as Clairee Belcher, in the '80's classic Steel Magnolias.
That wise character knew that style is in the small details. Those finishing touches can really transform the simplest of outfits, making accessorizing an essential skill for those who keep one eye on fashion and the another on the planet.
In a season that embraced trends as pastiche as pastel colorblocking, sheer paneling, solid gold throwbacks and flamenco ruffles, the best strategy – for those hoping our new purchases remain relevant beyond the end of June – is to keep your basics basic and focus on accessories to keep you on trend.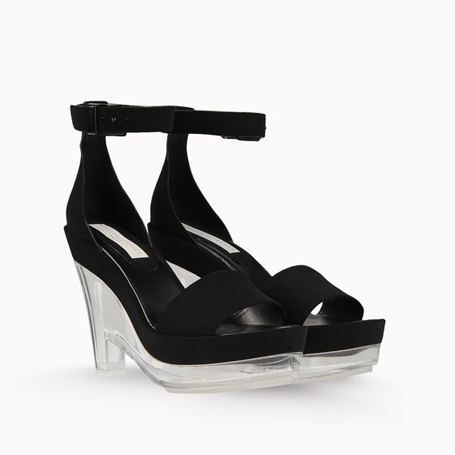 1. Stella McCartney's Valerie faux suede platform sandals feature a transparent wedge in this seasons hottest material plexi. Part of the 90's revisit, the see-through trend is a clear hit this season.
Image: Warby Parker
2, Inspired by the mod feel of the '60s, hexagon-shaped sunglasses are a unique way to inject this seasons trend for geometric retro designs into your look. In addition to being beautifully made by design-centric designer frames maker, Warby Parker, for every pair of glasses sold, a pair will be donated to a person in need.
Image: I. Ronni Kappos
3. Spring's dominating pastel palette has even die-hard goths dreaming of sugar and spice and all things nice. They're easy to love, but harder to mix in with an already established wardrobe of darker clothing. A subtler way to add the prettiness of pastels to your seasonal look is to wear one of Ronni Kappos delicate pieces. Made from a collection of vintage glass beads salvaged from a long-forgotten German glassworks factory, the pigments used in the creation of the beads are no longer available making each piece a one-of-a-kind treasure.
Image: Vogue.co.uk
4. While the 'it' bag trend has lost some of its steam recently and so much of the pressure to change the color of our purses each season evaporated, the need for a classic carryall remains. Gucci launched the world's first collection of zero-deforestation handbags during Paris Fashion Week last month. Guaranteed to have caused zero-deforestation, the eco versions of its Jackie, Hobo, and Tote bags each come with a passport detailing the exact history of its chain of supply, ensuring that all the cow hides used are legally and ethically produced.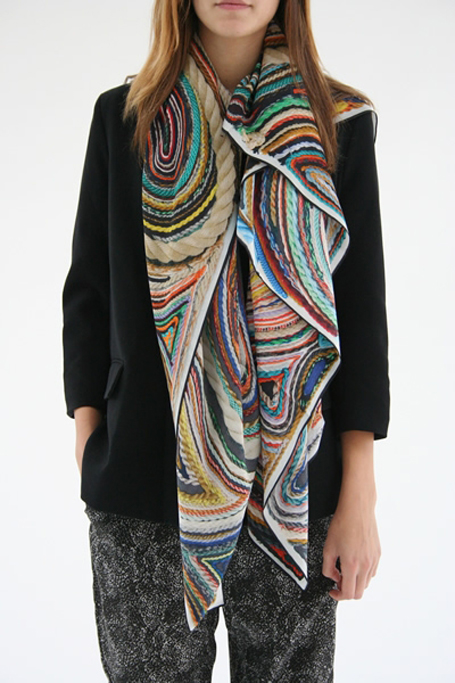 Image: Beklina
5. Paisley prints are among the trendiest patterns this season. Hui Hui's colorful and large scarf in string paisley print is made from 100 percent silk and adds a bohemian air to every look. Hui Hui is an independent German designer creating luxury scarves with hand crafted detailing, good ethics, high-end construction with a focus on amazing fresh modern prints.
Top Image: Adorned Magazine