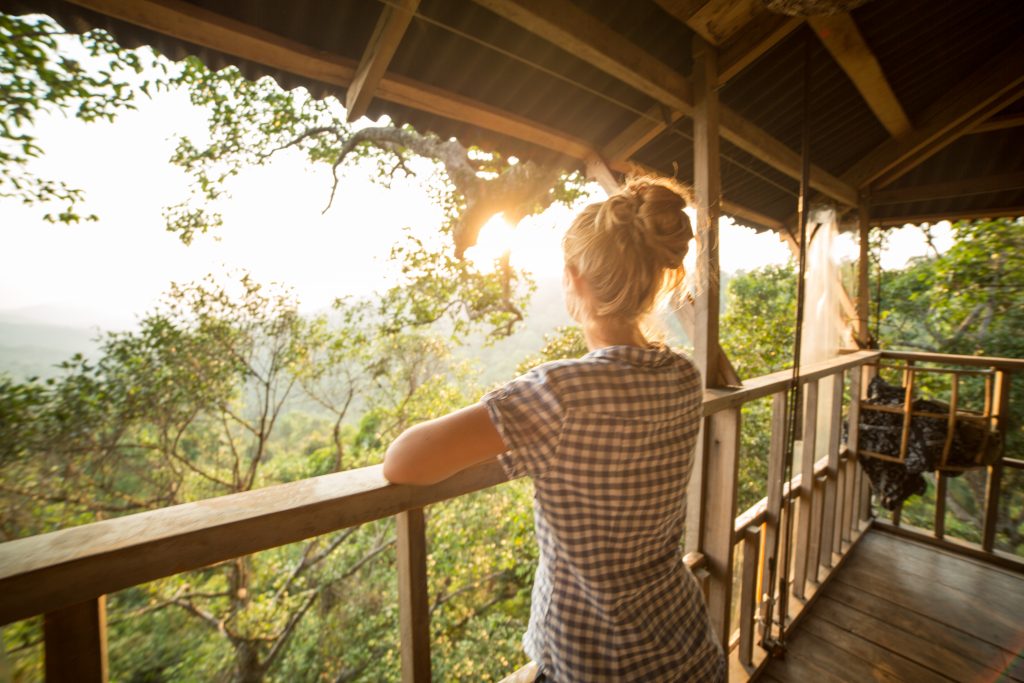 For your next vacation, channel your inner child and stay at one of the many treehouse hotels catering to nature lovers
While you may think treehouse hotels are simply a figment of your inner-child imagination, they actually do exist. From more down to earth accommodations to tres chic options, the sky's pretty much the limit (and the technical goal, here) when it comes to the choices. What better way to commune with nature than to do so amongst the treetops?
All you have to do is book your flight and arrange the time off from work.
Treehouse Hotels for Your Next Nature Getaway
1. Treehouse Point – Fall City, Washington
Located about 30 minutes from Seattle, this treehouse is situated in the forest along the Raging River. Choose from among nine different treehouses so you can tune out, escape from technology, de-stress, and enjoy the rejuvenating powers of the Pacific Northwest.
2. Post Ranch Inn – Big Sur, California
Are you independently wealthy with a love for trees and the beach? Then you simply must stay at one of the treehouses at the Post Ranch Inn. These treehouses are freestanding structures built on stilts amongst the forest trees and feature full hotel service including turndown and room service.
3. Treehouse Cottages – Eureka Springs, Arkansas
Looking for something closer to the other side of the country? Consider staying at one of the rustic treehouse cottages among the canopy of hardwood trees only minutes from historic downtown Eureka Springs. The Hidden Forest treehouse is 24-feet off the ground and features a heart-shaped jacuzzi with a view of the treetops.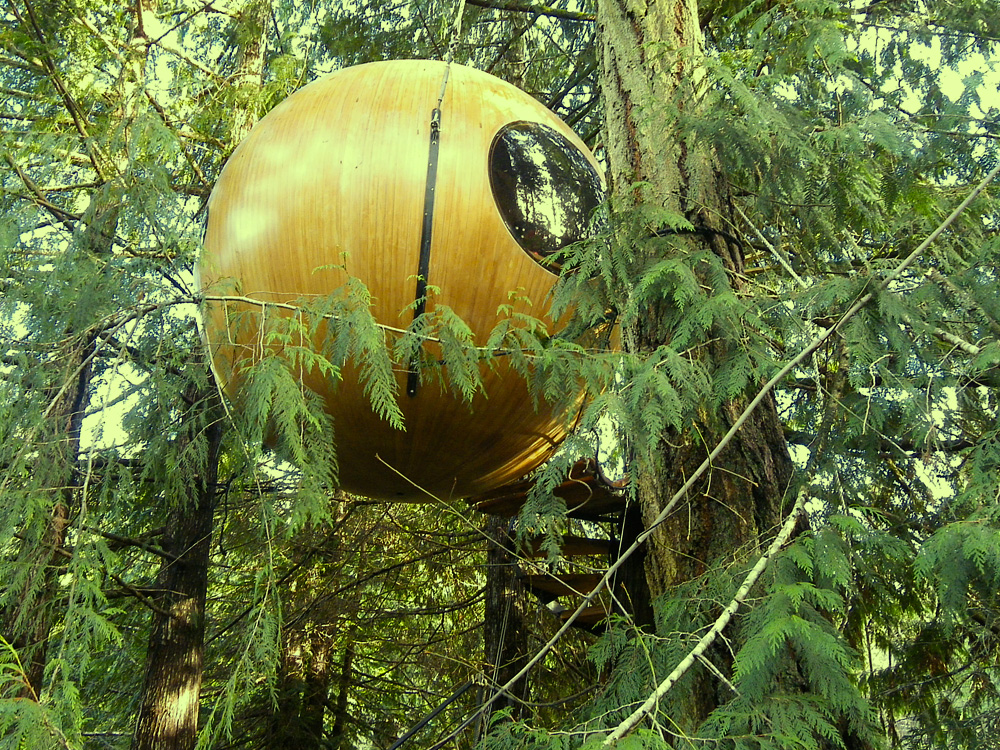 4. Free Spirit Spheres – Vancouver Island, British Columbia
Nestled amongst the enchanted coastal rainforest on Vancouver Island, you will find these spherical treehouses. The Eryn sphere can be found hanging amongst a Douglas Fir and some red cedar trees and is perfectly cozy for two.
5. Primland Lodge Treehouses – Meadows of Dan, Virginia
Located about 90 minutes from Roanoke, the Primland Lodge encapsulates both the luxury of a fully accommodating hotel with the stunning natural beauty of the Blue Ridge Mountains. Choose between the Barn Owl, the Cooper's Hawk and the Golden Eagle treehouses–each one if the perfect place from which to gaze at the stars.
Related on EcoSalon
25 Photos of Zen Retreats
How to Build a Treehouse (Because They're Basically the Coolest Houses Ever)
7 Quirky and Sustainable Vacation Rentals to Lust Over