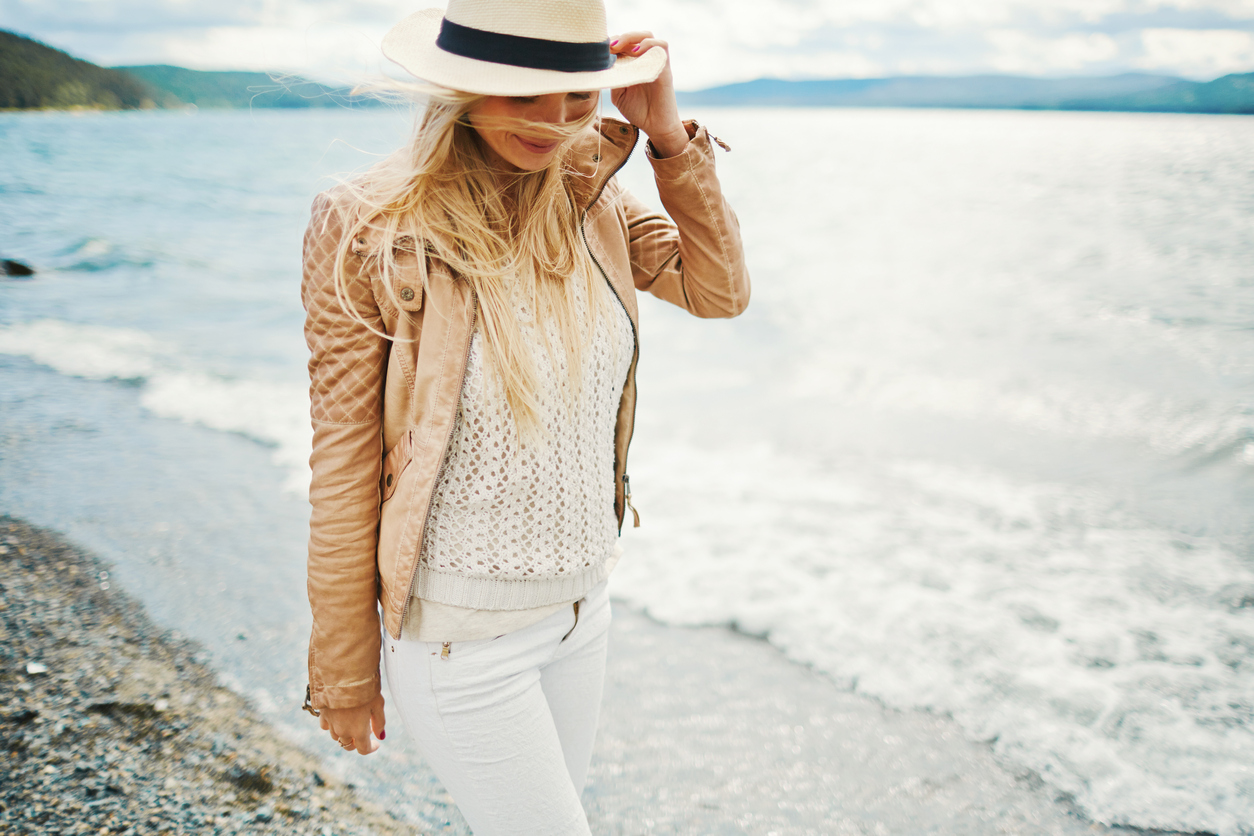 Fall fashion doesn't mean you have to say goodbye to all of your favorite summer clothes, because we're showing you ways to get the most out of your summer wardrobe.
The end of summer is near, which means transition season is upon us. What's great about these in-between periods, though, is that they offer plenty of opportunities for creativity, out-of-the-box thinking, and the chance to take inventory of your closet. Fall fashion, for example, doesn't necessarily mean you have to stow away all of your summer duds. In fact, there are plenty of pieces you can continue to wear, even when summer has become an afterthought. From jumpsuits to track pants, we hope you'll be inspired by our summer-to-fall picks.
1. Simple Black Jumpsuit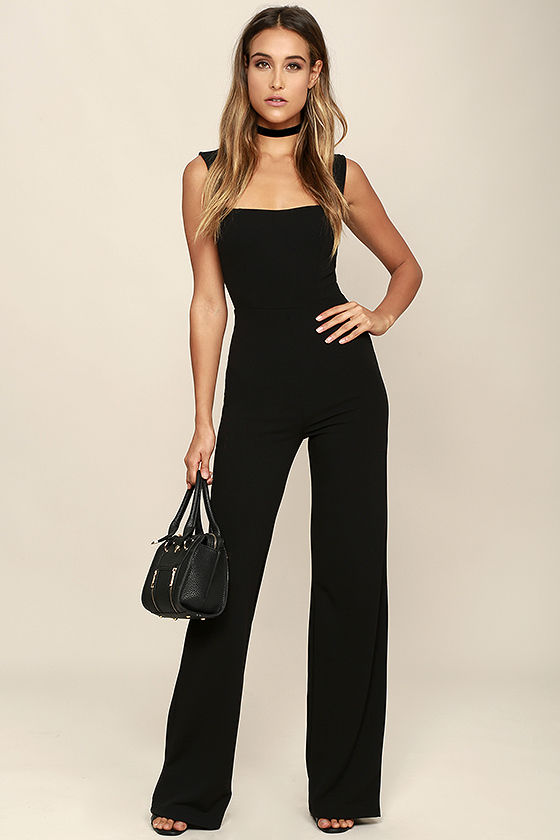 Like a modern little black dress, but quite possibly even more versatile, a simple black jumpsuit is a perfect summer-to-fall transition piece. Wear it now, as-is, with heels or sandals and seasonal accessories. Then, when the weather turns chilly, layer your jumpsuit with a blazer, moto jacket, denim jacket, or belted cardigan. Great for a night out or for the office, bring out your booties and fall accessories to complete the look. Priced at $49.
2. Great Layering Top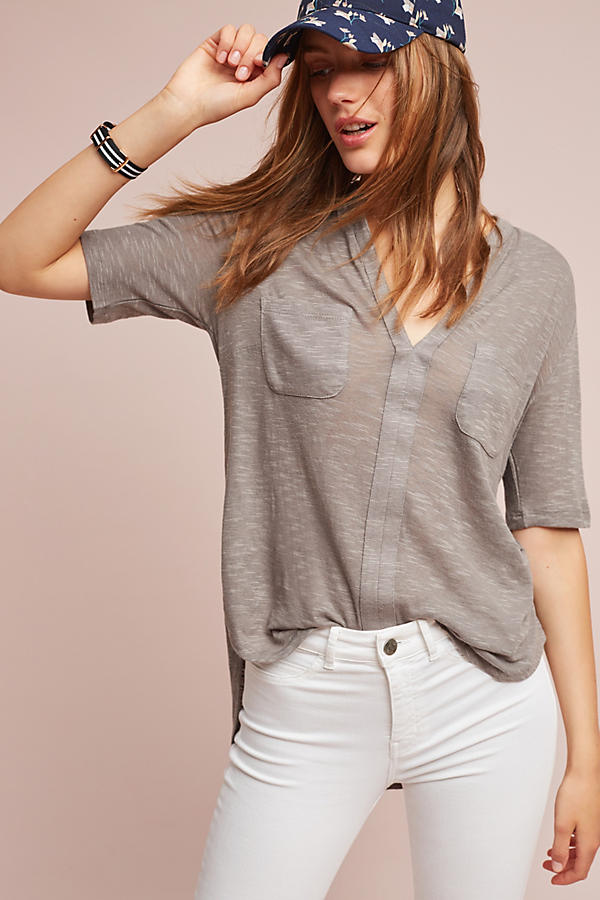 A great layering top is a must-have piece to round out your fall fashion wardrobe. This particular top is great because it's lightweight enough for summer, yet able to be worn with lots of layers. For summer, pair it with a bralette or thin cami if you're concerned about transparency, then wear it with your favorite skinny jeans. For fall, throw on a blazer and wear it to work with trousers and loafers. Denim jackets, long sleeve flannel tops, fitted sweaters, and cardigans would all layer nicely with this top. Priced at $68.
3. Solid Black Shorts
Believe it or not, a pair of tailored black shorts is a great fall fashion piece that will carry you seamlessly from the summer season. Great worn alone during the warm months with your favorite blouses and sandals, shorts are an obvious choice. When it comes to fall, however, black shorts still look great, but this time we recommend pairing them with black tights and ankle boots. You can get away with wearing a variety of tops, from sweaters to button downs, and easily layering other items, like scarves and blazers. Priced at $24.95.
4. Versatile Mini Dress
Even though summer is coming to an end, don't pack those dresses away just yet. Still great for the fall season, dresses are really quite versatile. This particular piece can be worn with short sleeves and sandals until the weather cools off. When crisp air emerges, long sleeves are an obvious choice, as are a great pair of tights and close-toed Mary Jane shoes. Also consider thigh-high boots, knee-high boots, or ankle boots, and switch up the type of socks you wear; knee or thigh-high would all look great with this dress. Priced at $68.
5. Sleek Track Pants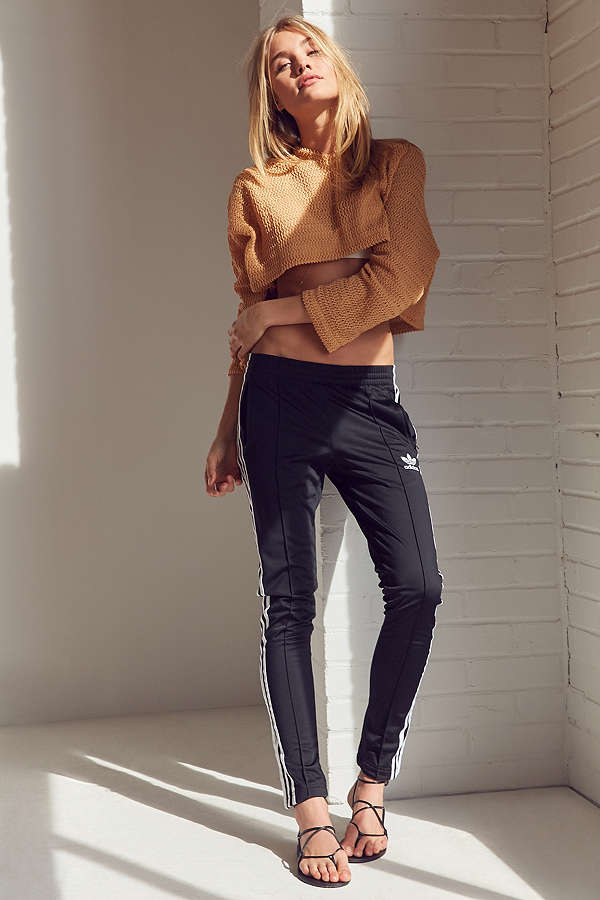 Sporting track pants is a hot trend that's really quite chic and classy. A pair of tapered leg pants like these add a modern and sleek touch and work well in all seasons. For summer, try these with sneakers or heels and a tank or graphic tee. For fall, try them with a sweater layered over a crisp button down and close-toed heels or loafers. Accessorize with a cross-body handbag and a pair of simple hoop earrings. Priced at $70.
*Disclaimer: Help support EcoSalon! Our site is dedicated to helping people live a conscious lifestyle. We've provided some affiliate links above in case you wish to purchase any of these products.
7 Surprising Ways Clothing Affects Your Life (Not Just Your Look)
5 French-Girl Looks for Summer's End: Friday Finds
5 Looks Inspired by Sea Glass: Friday Finds