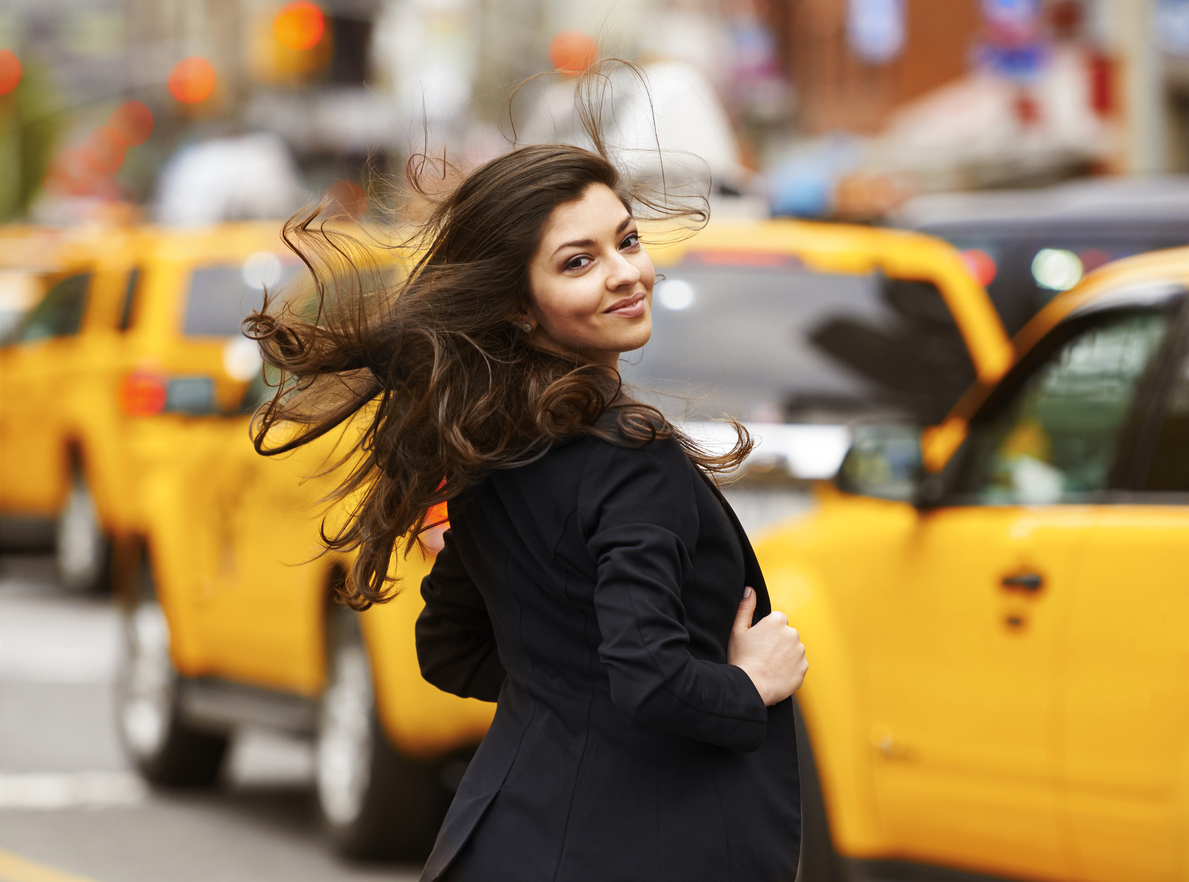 Just when we thought green juice was the answer to all our wellness conundrums, adaptogens raided our pantries with full force (especially over the last few years thanks to devotees like Amanda Chantal Bacon of Moon Juice). Adaptogens—mushrooms, herbs, and plant extracts used in Chinese and Ayurvedic medicine to tackle a spectrum of ailments, anxiety, and fatigue—are widely heralded as nature's way to melt away stress (or least prevent you from exploding into a blind rage in traffic). And now, adaptogens are finding their way into skin care.
Merriam-Webster defines adaptogens as plant extracts that "increase the body's ability to resist the damaging effects of stress and promote or restore normal physiological functioning." In simple terms, adaptogens help your body respond to stress. Because of this, adaptogens have been largely heralded as an indirect conduit to good skin: eat adaptogens to decrease stress to decrease the hormone cortisol, which then lessens acne, dullness, sensitivity, and flare-ups. (Moon Juice's Beauty Dust includes goji berry, schisandra berry, and ashwagandha root "expand your beauty, luster, and glow from within.")
This makes sense. Although they haven't been signed off by the FDA, adaptogens might very well be key to your relaxation efforts. A 2017 study published in Current Clinical Pharmacology demonstrated that rhodiola may be able to reduce fatigue. And in an older 2012 study published in the Indian Journal of Psychological Medicine, researchers found that ashwagandha can "substantially reduce" cortisol levels.
These days, while consuming adaptogens holds lots of promise for healing skin from within, more and more skincare companies are also including adaptogens directly into their topical treatments.
According to these skincare brands, applying adaptogens on your skin can help everything from inflammation to anti-aging. Let's take a look, shall we?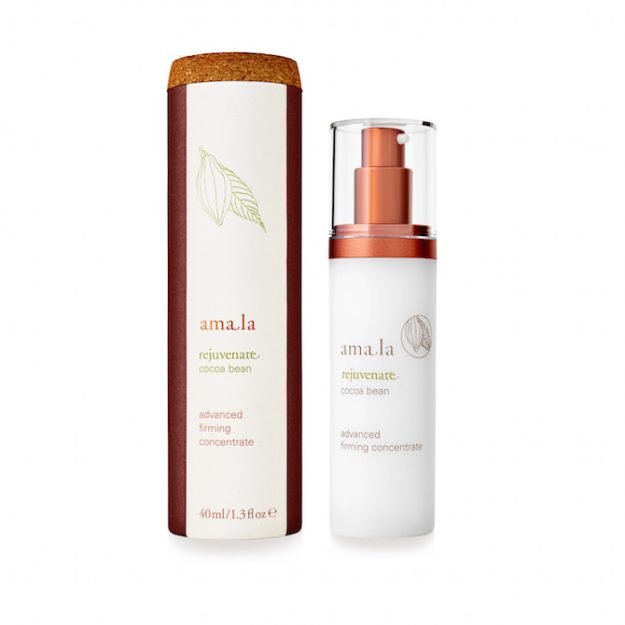 Amala's anti-aging serum features peptides from adaptogen maca root, which they say helps even out skin tone and stimulate cell turnover (remember: newer cells on the surface engenders firmer, healthy-looking skin). Maca root is supported by a host of other plant peptides along with vitamin C to help stimulate collagen production, smooth out fine lines and wrinkles, and brighten skin tone. The results of this concentrate are impressive: in just four weeks, 100% participants saw considerably firmer skin and 90% showed a significant decrease in wrinkle depth (according to a study conducted by a third party). Damn!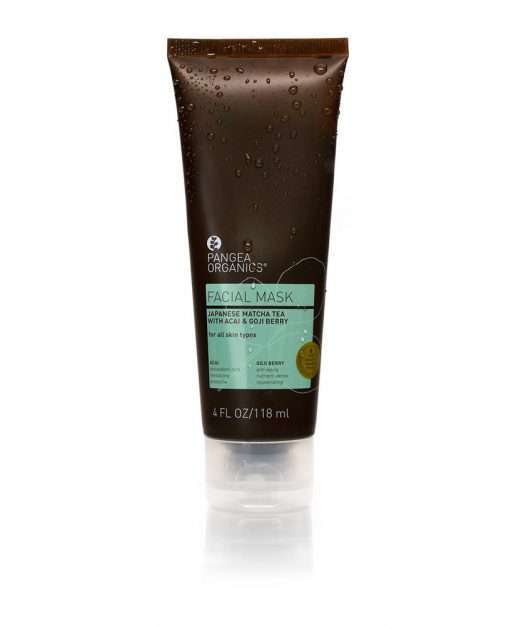 Pangea's facial mask includes adaptogen goji berry, which contains skin-essential minerals that help firm and plump skin, amino acids to add hydration, and a high concentration of antioxidant vitamin C to reduce dark spots and stimulate collagen production. Goji berry is paired with matcha tea along with seaweed and natural clays to detox, nourish and protect skin.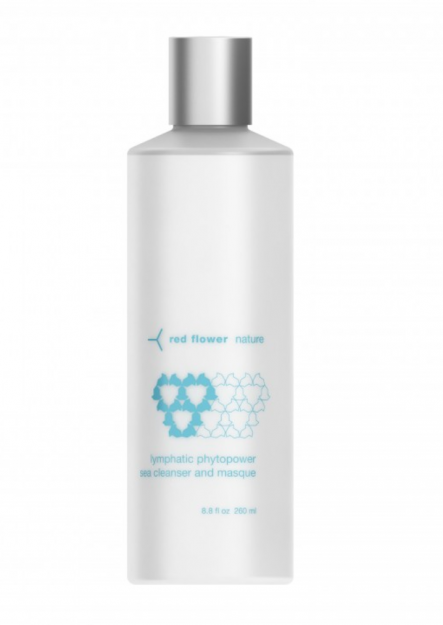 Red Flower includes adaptogen reishi mushroom extract to fight signs of aging, as the fungus is known to be antioxidant and anti-inflammatory. Reishi mushroom extract also helps skin maintain a healthy balance of hydration to smooth out lines and soften texture, all while encouraging regeneration of cells. This cleanser/masque also contains a trio of citrus oils (lemon, tangerine, and grapefruit) to tighten and brighten skin as well as aloe vera to soothe skin.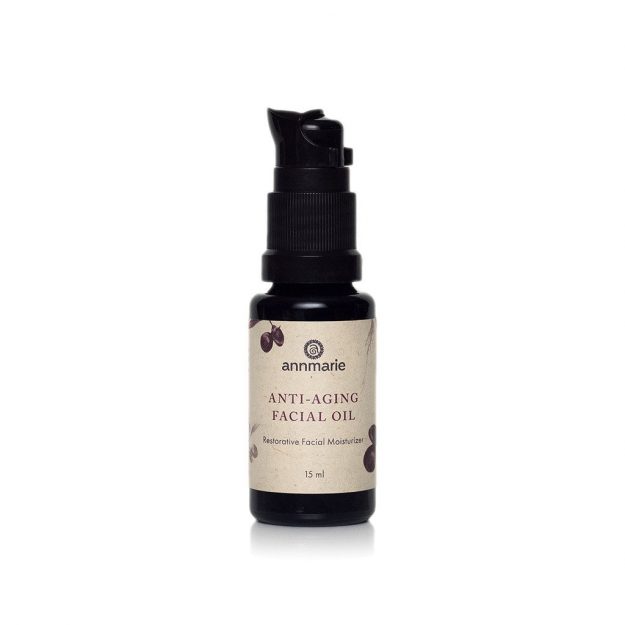 Annmarie Gianni's eponymous skincare line is most known for its wild-harvested ingredients. Their Anti-Aging Facial Oil contains adaptogen gotu kola, which they believe can help tighten, firm, and preserve the youthful look of skin. Their gotu kola is cold-pressed in a way that doesn't compromise the activity and concentration of the nutrients. This oil also contains jojoba and chia seed oils for extreme hydration and protection from aging factors like the sun and pollution.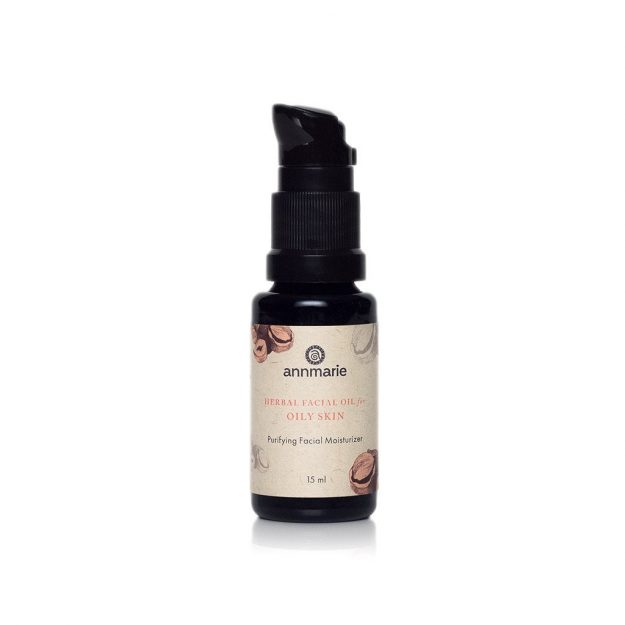 Annmarie adds adaptogen ashwagandha to the Herbal Facial Oil for Oily Skin for its cleansing properties. Apparently there are special compounds called withanolides in the extract that cleanse pore-clogging impurities. Ashwagandha is also praised for its moisturizing, antioxidant, and anti-aging properties, which helps restore balance in the skin barrier and protect it from environmental stressors. This delightful formula also contains white willow bark, neem, black cumin seed oil, hazelnut oil, all of which heroically aids in eliminating bacteria and purifying pores.
It's hard to decidedly know if you're better off mixing adaptogens into your golden milk latte than letting your skin drink them up. But like many things from nature (looking at you, green tea), adaptogens may benefit your body from both sipping and slathering. These adaptogens are credited with hydrating, quelling inflammation, renewing skin, or protecting from free radicals and alleviating your tension. Sounds like the perfect inside-out solution to help your skin destress.
*Disclaimer: Help support EcoSalon! Our site is dedicated to helping people live a conscious lifestyle. We've provided some affiliate links above in case you wish to purchase any of these products.
Related on EcoSalon
6 Ways to Reduce Stress Before the Holidays (that Don't Involve Exercise or Meditation)
Play These 5 Games for Adults to Stay Sharp and Stress-Free
Skincare Cocktailing is the Best Way to Get Targeted Beauty Solutions