A friend gave me a gift of the gorgeous book Andy Goldsworthy: A Collaboration With Nature some years ago. I've treasured it ever since, and often turn to it for inspiration, a reminder of why we should care deeply about the environment. As we approach graduation season, I recommend books of Goldsworthy's work as wonderful gifts for any young ecologist, environmentalist or artist.
Many artists are inspired by nature; through their work we better understand its power and beauty. To engage in a lifelong partnership with nature, as Goldsworthy does, allows for new levels of reverence and awe.
Goldsworthy creates with what he finds – ice, stones, branches, leaves, frost, feathers – building and shaping outside artworks of profound energy and grace.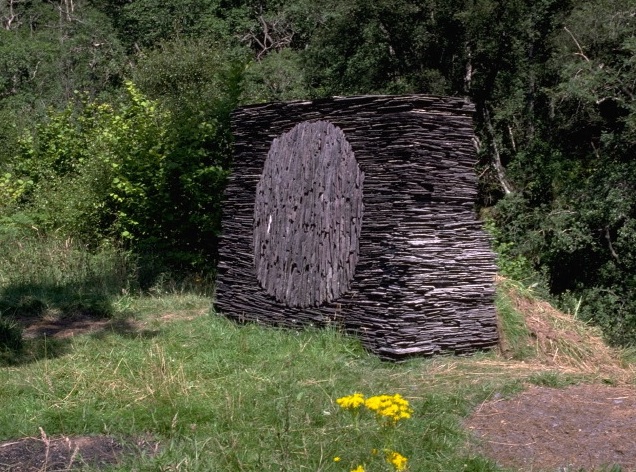 These are ephemeral, of course, so we can only share them through photography, books or video; Rivers and Tides is a widely available documentary (with more clips on YouTube) that gives us a personal view of the artist at work.
With the publication of many books, he's deservedly achieved fame, creating public installations at the Metropolitan Museum of Art and other world-class institutions. Yet his work remains contemplative and intimate, a poetic dialog with nature that he shares only beautiful parts of with us.
All Images: Sculpture