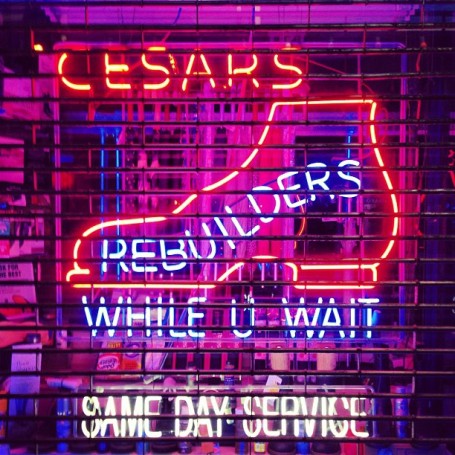 Shoe repair is one of the simplest ways to have a more sustainable and budget-friendly wardrobe: By repairing what you have (buying good quality in the first place helps), you will keep your beloved faves in great shape, use less, and spend less. Having a trustworthy cobbler to go to when you need her or him is key. We're letting you in on local secrets with this list of the best cobblers in 9 American cities.
New York City: Dino Shoe Repair
Dino's has been a family run business for over 20 years, and if you've ever used their service you would know why. They are truly artistic masters in everything from shoe shining, re-dying, adding new heels or soles. Look out for Maria, who runs the counter; she is quite a local celebrity with her big heart and honest talk.
1806 Broadway (59th street Columbus Circle); (212) 397 4066
San Francisco: Galletti Shoe Repair
Walking up and down San Francisco streets can wear shoes down (but hey, that's normal!). From Louboutins to Steve Madden, they will do jobs other shoe repairs won't go near (and master them too).
22 Battery St (between Bush St & Pine St); (415) 398-5474
Austin: Abraham's Shoe Repair
Abraham's Shoe Repair 's fixes have been compared to the magic of Gepetto's workshop. They are friendly, honest and sometimes even do small jobs for free. Perhaps the only downside to Abraham's is they only take cash.
11005 Burnet Rd; (512) 835-1683
Portland: Nob Hill Shoe Repair
There are so many makers and repair shops in Portland, it is hard to pick the best cobbler in town, but Nob Hill is known for their excellent work, and fast service. They are even pet friendly: Bring in your dog and they will give them a treat!
511 NW 21st Ave; (503) 223-1084
Chicago: Gus New Quality Shoe Repair
Gus' is often a local, insider secret because of their great work and low prices. They even deliver…so shh, keep it under wraps!
2361 N Clark St (between Belden Ave & Fullerton Ave); (773) 525-0133
Los Angeles: Willie's Shoe Service
I know you Angelnos don't do much walking, but in case you are in a need of some shoe vamping you must go to Willie's Shoe Service. With walls hung with a hall of fame of celebrity clients, their biggest client is the Los Angeles Opera!
801 N. Cahuenga Blvd., Hollywood; (323) 463-5011
Boston: George's Shoe Repair
George's loyal customer following knows him for his prompt service, sweet demeanor and reasonable prices.  Oh yeah, and that his shop's work is the best in Boston!
120 Union Park St (between Tremont St & Albany St); (617) 970-3836
Philadelphia: Dom's Shoe Repair
High quality shoe repair at a reasonable price–how can you beat that?! Dom, the owner has worked magic on thousands of dollars worth of shoes, bring them all back to a state of repair.
1325 Tasker St; (215) 468-4353
Denver: Cobbler's Corner
They might tease you if you bring in a fancy pair of heels, but they will surely with fix 'em good! Cobbler's Corner is a cornerstone of downtown Denver, and with all its local fans, won't be moving anytime soon.
826 17th St; (303) 623-3838
Have a favorite cobbler in your neighborhood? Share in the comment section below!
See Also:
The Ultimate List of Sustainable Shoe Designers (From A-Z)
How To Preserve Your Designer Shoes
image: fbrienza