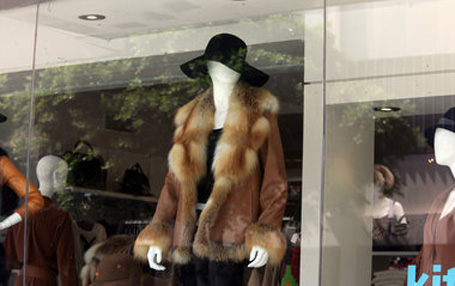 A New York Times article is sparking new discussion on animal cruelty.

The fashion spotlight is once again shining on the cities of New York, London, Paris and Milan, but for those interested in a widening lens of what style and beauty can be, it might well be the tiny city of West Hollywood that is leading the fashion pack. According to an article in the New York Times last week, the city in Los Angeles hopes its most cherished legacy will be as a leading crusader for animal rights.
Home to a community of only 36,000, West Hollywood was among the first to ban cat declawing; it adopted a resolution supporting Proposition 2, which led to a statewide standard in the caging of chickens; and joined the move against the sale of dogs and cats in pet stores. Last week, the city council unanimously approved an ordinance that would ban the sale of fur apparel. A U.S. first, the legislators hope the move will put the issue of animal cruelty front and center on the national stage.
The move certainly managed to kick off a much-needed discussion about how enmeshed our society is in its use of animal products. Anything that opens up dialog and helps to educate is a commendable step forward. After centuries of exploiting animals, mainstream consumers take for granted the true cost of a leather sofa or a designer cowhide rug, as the West Hollywood council members are discovering. After facing pressure from local furniture retailers, an exception was made for leather and fur used in furniture. Next week, the council heads back to the table to explore the possibility of providing an exemption for vintage clothing stores that sell fur apparel.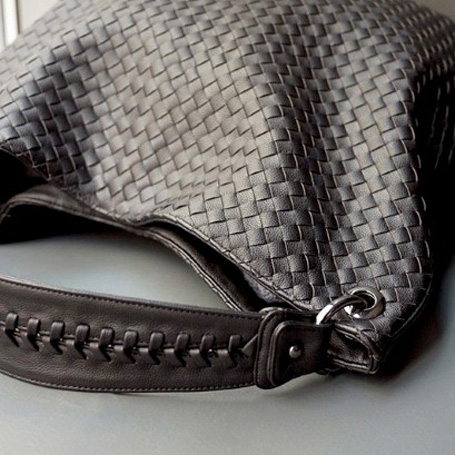 The other side of this animal exploitation is the dream of a cruelty-free consumer future. A clearer vision aided by rapidly improving eco-friendly materials that are more luxurious and high quality than most realize (for example, the latest sustainable PVC's are also recyclable.) Former "Debutante of the Decade" Cornelia Guest – a devoted animal lover who owns nine dogs, a tortoise, and a donkey – has been leveraging her high profile access to brands like Christian Dior to help develop her new luxury accessories line which launches this fall.
The vegan luxury accessories market is currently dominated by Stella McCartney, but with bags and shoes costing more than a thousand dollars, the hefty price tag puts product beyond the reach of most conscious consumers.
"I want to give people an intelligent alternative," says Guest in an interview with the U.K.'s Daily Telegraph last week." It is becoming more and more important to the consumer that fashion is cruelty-free. It is a work in progress." For all the Stella stalkers out there, you can now breathe a sigh of relief. Guest's seriously appealing collection is priced at under $300.

Indeed, cool vegan shoes and bags are one area in the over-saturated fashion brand landscape that desperately needs new market entrants. Huge numbers of people are reevaluating their diets to reflect their awakening sense of ethical responsibility, but a sticking point in addressing their wardrobe's impact is the out-dated perception of available leather alternatives.
Launched this month, by sisters Jill and Tracey Spiritus, a new cruelty-free shoe and accessories site, Compassion Couture hopes to readdress many of the misconceptions. In an exclusive interview with EcoSalon, the sisters succinctly oppose the notions of difficulty in embracing cruelty free; "It's simply not the case anymore. As the eco-movement grows, there are so many labels out there focusing on using alternative materials which happen to be naturally more sustainable than leather.  What people don't realize is that leather is meant to decompose and has to undergo processing – think toxic chemicals – to prevent this from happening."
Frustrated with the lack of truly chic alternatives, the sisters created a store that they wish they too could have been shopping at all this time and are excited for this season's "on trend-ankle boots like the Spruce by Neuaura and Corrine by Beyond Skin.
The site is a testament to the growing demand for animal alternatives that are heart-centered and eco friendly and changing the way we think about vegan fashion.