Discover even more about sustainable eco beauty and wellness on Saturday November 5th at the Do Good. Be Green, conference in Los Angeles.
This inaugural conference from LOVE GOODLY, makers of the leading cruelty-free and eco subscription box, promises to unite style, health, and sustainability. The conference will bring together more than 20 beauty, wellness, fashion, and food brands including:
Shft
Zen Yoga Strap
Rawxies
DEN Meditation
Blissoma
LVX
PLUS ULTRA
Hellomellow
OSEA
Lippy Girl
Susi Studio Vegan Shoes
The Naked Dog
Page Padgett
Canopy Verde
LVX
Hipsters for Sisters
Vegan Beauty Review
Kristinit
Enrou
Sapere Aude
Generosity Water
Garden of Life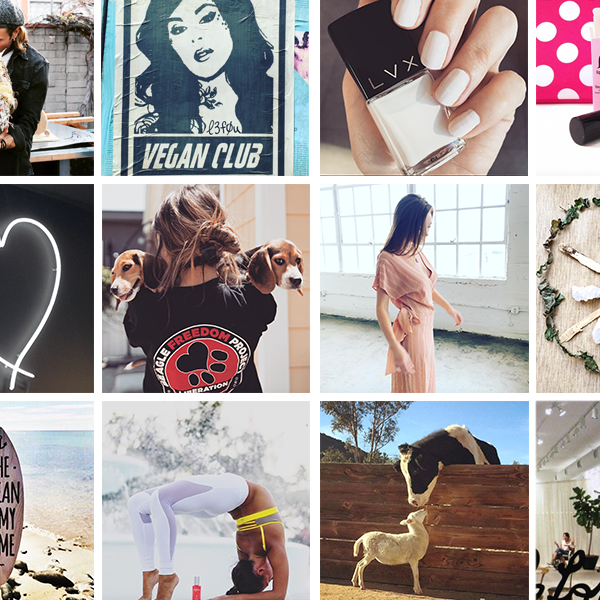 Featured nonprofits at the event will include Farm Sanctuary, Beagle Freedom Project, 5 Gyres, Lipstick Angels, and Non Toxic Revolution.
The event will be headlined by Angela Lindvall, American model, activist, and health coach, and will also welcome panelists like Julie Longyear, the founder of Blissoma — a producer of raw, holistic, natural, vegan skincare products — and Sunny from Vegan Beauty Review, one of the top vegan and cruelty-free beauty blogs out there. Organic Authority's own co-founder and editor-in-chief, Laura Klein, and our senior editor, Jill Ettinger, are both hosting panels.
Several refresh wellness breaks will led by Kimberly Fowler, founder and owner of YAS Fitness Centers, which combine hatha yoga and spinning for the ultimate, whole-body fitness and wellness routine.
Guests at the conference will have the opportunity to network with curated influencers, bloggers and brands, and detox their lifestyles with hands-on organic skincare and nontoxic beauty makeovers. They'll also receive a free healthy lunch with delicious drinks, a October/November eco luxury box from LOVE GOODLY, and an eco-goodie tote valued at more than $150.
The conference will be held at The Collection, a stunning historic building in Downtown Los Angeles, just across the street from the brand-new 42,000 square foot Whole Foods Market and not far from Restaurant Row, boasting more than 15 new restaurants and bars on the same street.
Sponsors and partners for the event include GT's Kombucha, Sapere Aude Sparkling, Whole Foods Downtown, Thrive Market, and the Springs.
Don't wait to jump on this exciting opportunity! Register for the event before October 20th Register now using our special discount code — LOVEORGANIC — to get tickets for only $24.50 (that's 75 percent off the $99 ticket!) for $49.50 — 50 percent of the full ticket price. We hope to see you there!
Related on Eco Salon
Green Experts Polled: #1 Favorite Eco Beauty Product
10 Great Boutiques for Eco Beauty
Gwyneth Paltrow Has Something Special for Your Skin [goop by Juice Beauty Review]