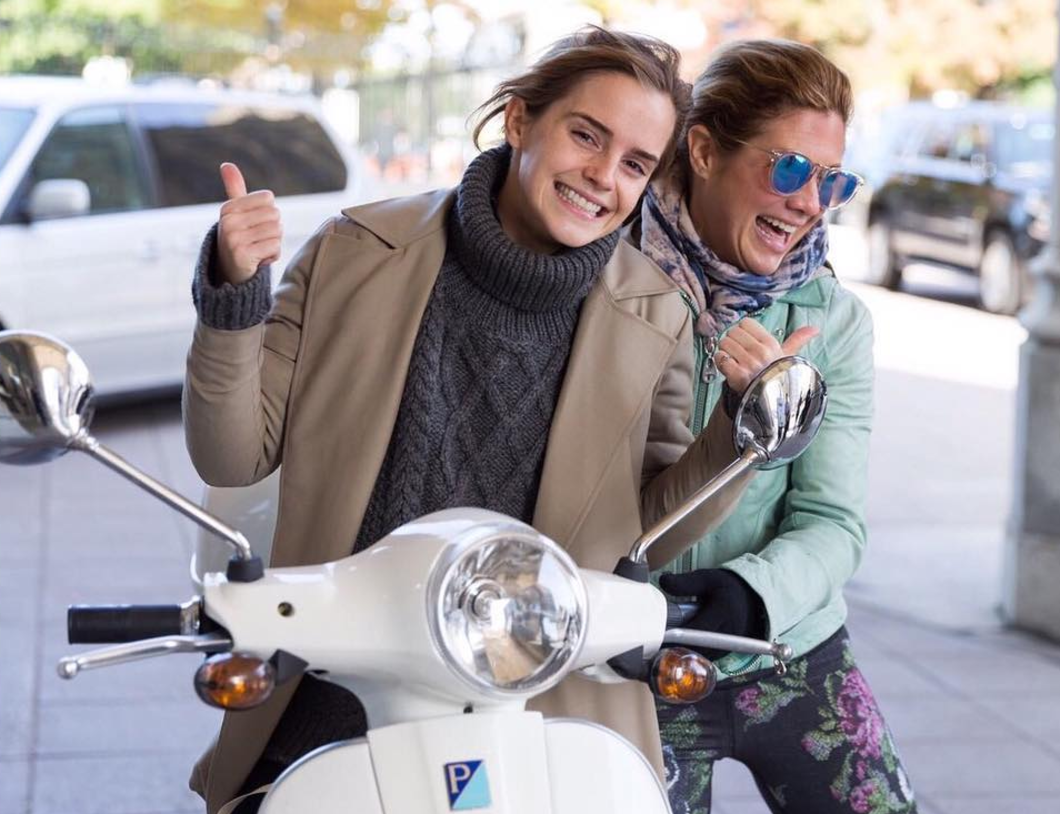 Emma Watson is known for her acting chops and her views on feminism.
And now, Watson is adding another skill to her creative resume: sustainable fashion maven.
The Instagram account that changed sustainable fashion
Emma Watson had a genius idea before embarking on the live-action "Beauty and the Beast" movie press tour. The actress and activist decided to wear sustainable outfits for the movie press tour. And she's made her fashionable experience real interesting by showcasing each of her outfits on a new, special, Instagram account called the_press_tour.
On the account, Watson breaks down each look she's wearing, and discusses the designers and the sustainable practices used to make the clothing; all while giving fans behind the scenes access to her press tour life.
Her look is evolving
Although Watson is an outspoken advocate for women, sexual assault survivors, and more, she hasn't always focused on her outfits' sustainable aspects. And, hey. We get it. It's hard to remain conscious about what you're wearing day after day—especially when you're always in the spotlight.
Well, Watson wants to do better.
Watson's foray into sustainable fashion began with a simple quote she gave to CNN in 2016. Watson said that to her, fashion meant, "peace of mind;" to her, clothes that come from an ethical source are fashionable.
"PS. You may have noticed me talking about my clothes recently," Watson writes.
"I'm trying to be conscious about where my clothes come from and also about the people who make them. Just in case you wondering! (I'm not being paid by brands to do this btw!) All fashion info verified by @ecoage."
What is Ecoage?
Eco-Age is a modern-day sustainable watch dog—with style. In addition to assessing every aspect of the supply chain, the company also vows to visit its clients suppliers and evaluate each of their conditions and environments. Find out more about Eco-Age, its work, and case studies here.
Her fashion
So far, Watson has posted nine stunning photos.
Some of the outfits posted include "pieces from environmentally and ethically conscious fashion companies like Stella McCartney, Filippa K., Boody, Oscar de la Renta and WORON," Paste reports.
We can't wait to see what she'll post next.
Related on EcoSalon
7 Made in Oregon Organic and Sustainable Fashion Labels
Sustainable Fashion Designers Changing the Game
7 Awesome, Influential Women in Sustainable Fashion