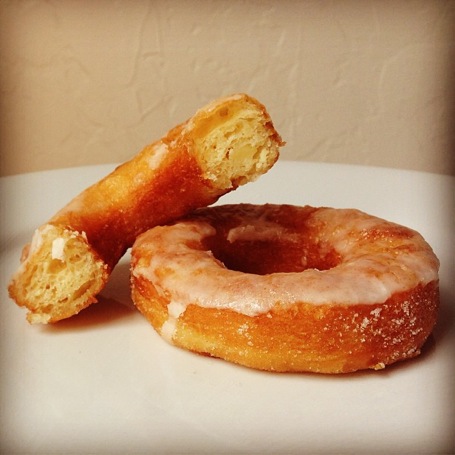 ColumnThe year in food, in the form of things you never would have heard a foodie–or anyone for that matter–say. Ever. Or perhaps, only once or twice.

Consider this the official "said no one ever" list of the foodie world in 2013. What did we miss?
1. "When I grow up, I want to be a fast food worker."
2. "I feel so sorry for Paula Deen."
3. "The yoga studio stopped serving kale smoothies."
4. "I am such a fan of Sriracha, I am hoping to get hired at the factory."
5. "What's a cronut?"
6. "I can afford my entire juice diet on a week's worth of food stamps!"
7. "I love that moment of beautiful serendipity when everyone at the table snaps a food photo at the same time."
8. "My kombucha jar is the best looking part of my kitchen."
9. "I can't find a food app for that."
10. "Cavemen loved coconut flour."
11. "I love the artisan feel of the shell of the Doritos Locos Taco."
12. "The fact that I drink Soylent gets me more dates."
13. "I am already mourning the end of the International Year of Quinoa."
Related on EcoSalon:
11 Food Trucks That Would Make a Killing
14 Awesome Cookbooks We Wish Someone Would Write
25 Things You Wish You Overheard a Foodie Saying
This is the latest installment of Anna Brones' weekly column at EcoSalon: Foodie Underground, an exploration of what's new and different in the underground movement, and how we make the topic of good food more accessible to everyone. More musings on the topic can be found at www.foodieunderground.com.
Image: arnold inuyaki