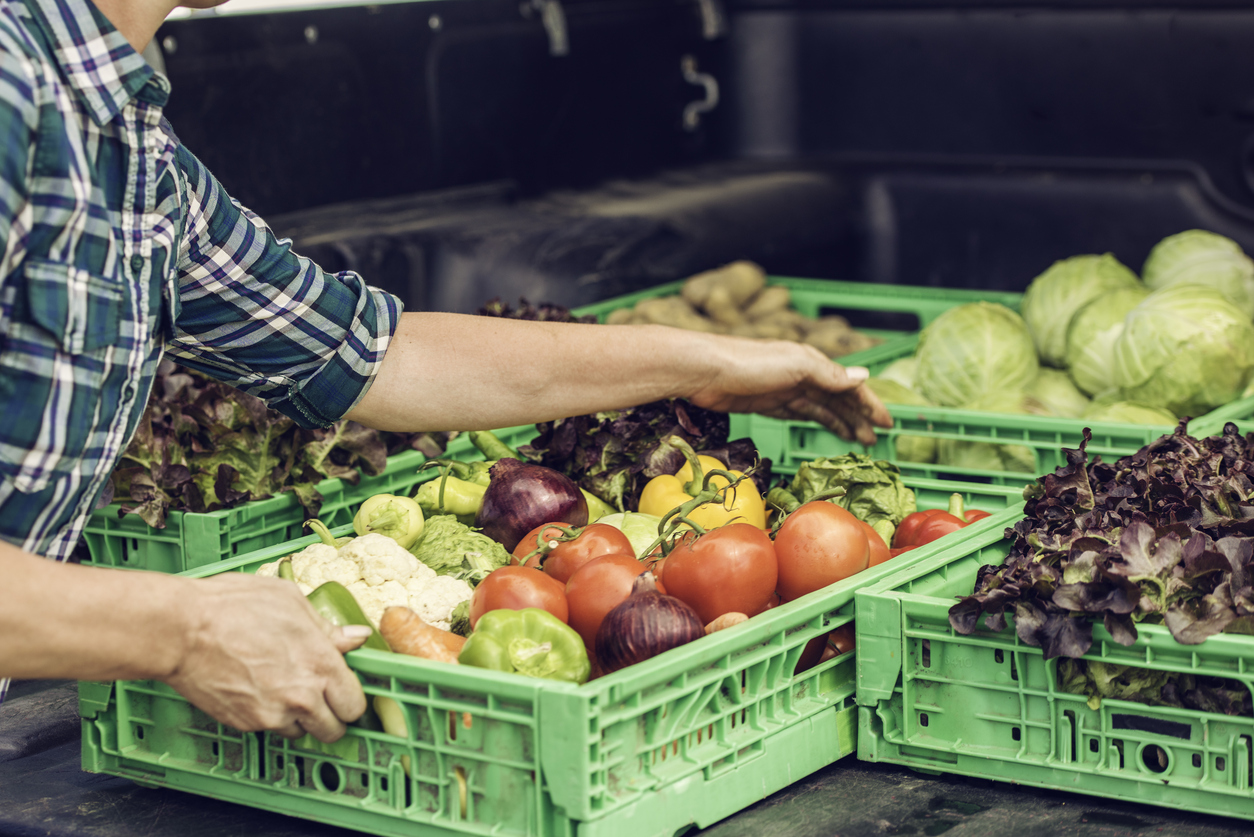 As local food balloons in popularity (the market has grown four times faster than industrial agriculture in the past decade, reaching 14 billion dollars in 2016), consumers continue to look for ways to seek it out. But it's easier said than done.
Our current grocery system makes it a cinch for large distributors and large chains to find one another, but not nearly as easy for grocers to stock products from smaller producers. The proof is in the pudding: while "local" is undoubtedly a popular buzzword when it comes to food, locally sourced products still only make up 3 percent of all of the food we consume.
Serial tech entrepreneur David Stone, however, is looking to change that.
"We can talk all we want about wanting to eat local white asparagus or strawberries," says Stone, "But if you can't get it onto the grocery shelf, it's irrelevant."
It was with this in mind that Stone founded Forager, a software startup enabling grocers, co-ups, and other food services including schools to tap into the local food market in an easy, streamlined manner.
"Getting independent farmers' products onto the shelves requires a lot of change in the supply chain," explains Stone. "Forager, very simply, is digitizing the supply chain to make it much less expensive and much easier to source from small independent farms."
The software streamlines every step of local sourcing, from ordering to shipping to payments. This reduces not just costs but also the time required to get these coveted local products onto shelves. Michael Shepard, Produce Manager at Portland Food Co-op in Maine, says that Forager has saved him between 10 and 20 hours a week of work in summer months, and General Manager John Crane notes that Forager has become essential for internal communication at the co-op.
"We can pull up Forager any day of the week and see what farmers are delivering on what days, what they're bringing, in a very organized way," he says in a video about the software. "It's definitely a level of organization we've never had before."
The software is also key for helping farmers communicate what items they have available to local stores and purveyors. Sean Hagan of Left Field Farm has been using Forager since last year and notes that it saves him quite a bit of time updating stock availability.
"I no longer have to refer to old lists to find my prices and descriptions; it's all stored in Forager, and I can just turn items on and off," he explains.
The software doesn't just make life easier for small producers, but also for small sellers. Stone notes that the company is focused on independent grocers for the time being, giving them a leg up over bigger distributors when it comes to sourcing locally.
"Small independent grocers, butchers, bakers, fishmongers are starting to make a comeback in the US," explains Stone. "The consumer wants to be able to have relationships with the people that they're buying from, and they want to be able to touch and smell the food and activate their senses."
Forager is small for now, with just 100 growers and a dozen independent grocers using the platform, but the ease of using the software is sure to make it a success for producers and sellers alike.
"I just really wanted to do something to help move our dependence a little away from big agriculture, to kind of bring things back to the way they once were," says Stone. "It was a combination of wanting to do a little bit of good and help sustain a market that needs technology to help accelerate or facilitate change."
Related on EcoSalon
8 Local Foods Worth Traveling For
Local Food is Ethical? Tell That to Greece
Foodie Underground: Hyperlocal Food Tours in Boulder