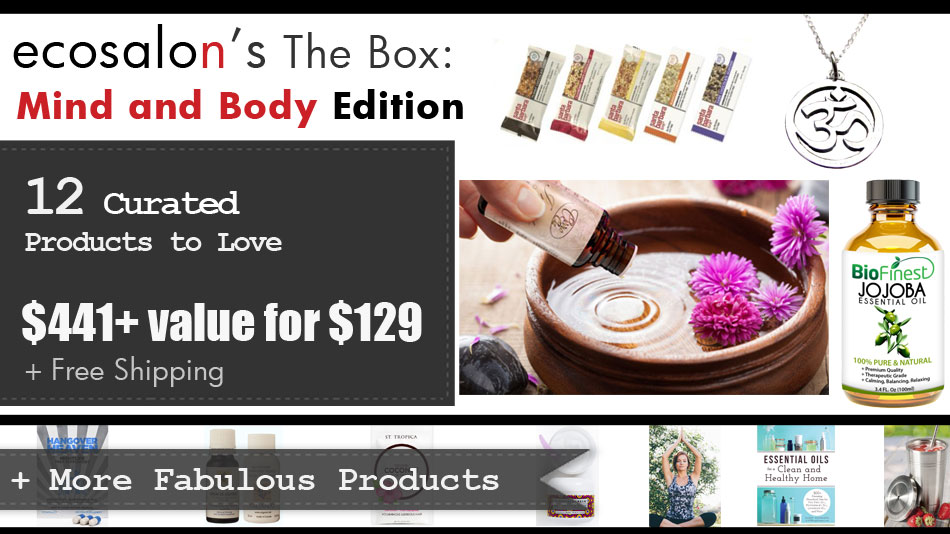 EcoSalon's The Box, Mind and Body Edition, features items that will bring balance to your head, heart, and home! Find inner peace with a box of 12 harmonious items from 11 fabulous brands – worth $441.54–all for just $129  $79 + free shipping! 
Do you feel it, too? We've all got it: The cabin fever. And the only cure: a little bit of peace and tranquility to balance the winter blues. EcoSalon's got you covered with a Box full of mind and body pick-me-up products, from all things essential oils, to yoga apparel and accessories, to supplements and beauty blends to keep you radiant until spring arrives.  Get your "om" on from the inside-out with these hot and healing provisions!
There are only 50 boxes available.
Sold Out!
Beginning on Friday, February 19th, we will reveal several of our fabulous participating brands per day. The Box will go on sale Monday, February 22nd, at 8 o'clock AM Pacific Time. So set your timers and mark your calendars–these will sell out fast! Check back daily to see the latest reveals, and read on to discover today's products!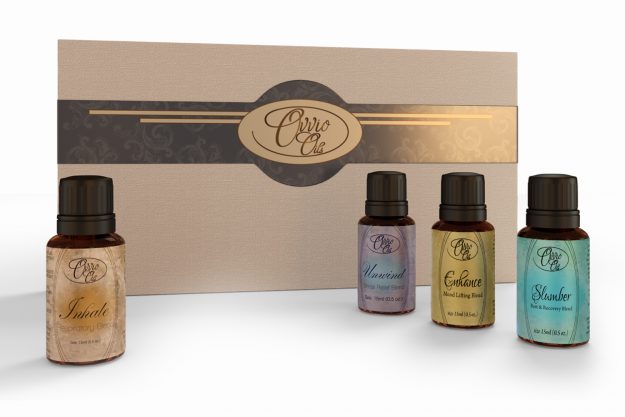 Ovvio Oils Aromatherapy Blends Gift Set
If there's one thing we all know to be true about the olfactory sense, it's how powerful it is. Essential oils make the most of our sense of smell, and now, you can get breathe it all in with this selection of Ovvio Oils high-quality, finest blends. It's not just another essential oils company. Its birth was a direct consequence of the owners' personal struggle after a close family member was diagnosed with an incurable neurological disease. Their decision to adopt a holistic treatment plan led them to essential oils, and subsequently to the creation of Ovvio Oils. The practice of blending and buying essential oils in smaller batches ensures that they are only the best quality, organically grown, therapeutic grade, and 100% pure.
This aromatherapy gift set contains four of Ovvio's most popular blends: Inhale Respiratory Blend, Unwind Stress Relief Blend, Slumber Rest & Recovery Blend, and Enhance Mood Lifting Blend.
Each product has been carefully selected for its distinct therapeutic value and, together, the four blends can help promote general health and well-being. The Inhale Respiratory Blend, as the name suggests, can manage the symptoms of a cold, flu, cough, asthma, and allergies; a must-have during the winter season, and even when flowers finally begin to bloom! Unwind is an excellent stress-buster, promoting relaxation and focus. Those with trouble falling asleep will find Slumber very helpful, and it's certainly a more natural and safer alternative to over-the-counter sleep pills. Finally, Enhance is an aromatic blend that instantly uplifts your spirit and improves mood.
Value: $149.95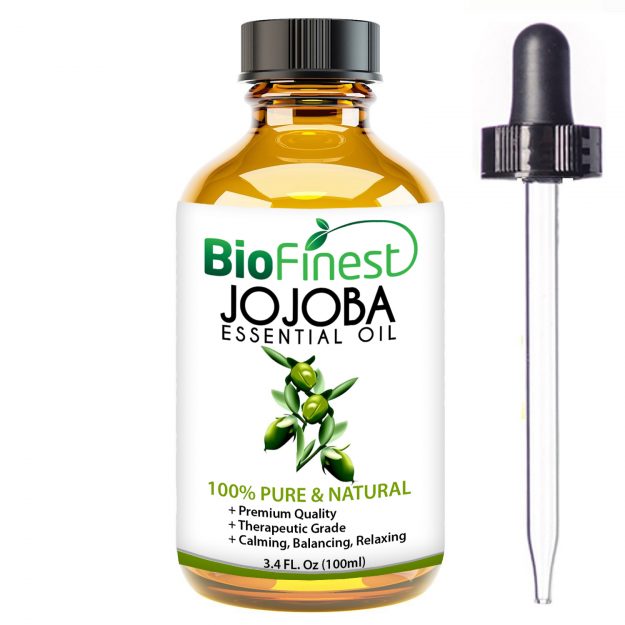 BioFinest 100% Pure Jojoba Oil
Jojoba oil, which is extracted from seeds of the jojoba plant (scientifically known as Simmondsia chinensis) is known for its ability to mimic the natural oils produced by our very own bodies, making it an ideal skin moisturizer and hair conditioner, softening and hydrating both. Even better? Jojoba is a master carrier oil! That means you can dilute a few drops of your favorite essential oils, such as tea tree or lavender, into the jojoba oil prior to massaging onto skin, making it great for DIY beauty recipes.Pair it with the fabulous essential oils from your new Ovvio Oils aromatherapy gift set!
Jojoba oil's uses are numerous; it makes for a great makeup remover (add a few drops of jojoba oil to fingers or to a cotton ball and wipe over eyes and face), a facial cleanser and moisturizer to both the body and face, and a perfect massage oil for sensitive skin. When added to a bath, it's an excellent skin softener and, when applied to wet hair, it creates a fabulous conditioning treatment (and many have claimed it can help speed up hair growth and thicken hair). Applied to chapped lips, it's perfect for hydration, and also helps keep skin smooth and healthy as a pre- and post-shaving treatment. You can even share it with your man: It's a great conditioner for beards!
Part of what makes BioFinest's jojoba oil is their immense pride in the quality of their oils, carefully extracting and cold-pressing, or steam-distilling them into 100% pure oil. That's the mission set forth by BioFinest founder Natalie Darlyne: To take nature's finest gifts and carefully mix to make sure you connect with the joy of organic vitality.
Value: $49.99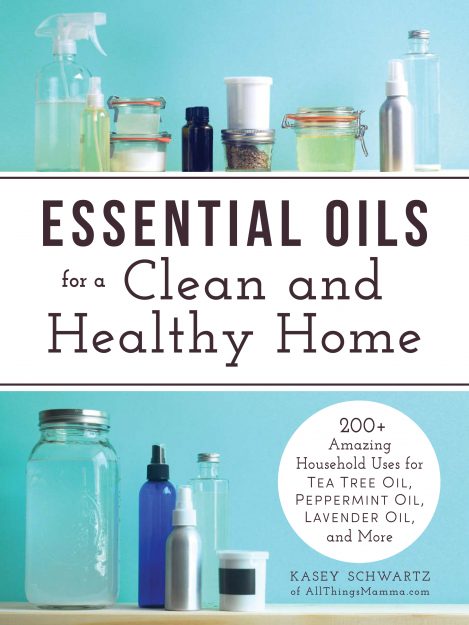 "Essential Oils for a Clean and Healthy Home" by Kasey Schwartz
By now, it's clear: There isn't much that essential oils can't handle. From disinfecting toys, removing rust stains, to eliminating smells in washing machines, essential oils not only benefit your mind and body, but can also aid your domestic sanctuary, all without the need for dangerous chemicals. To help put your essential oils gift set and incredibly versatile jojoba oil to valuable use, we've included a copy of "Essential Oils for a Clean and Healthy Home" by Kasey Schwartz (of AllThingsMamma.com). This book provides over 250 simple-to-use recipes for any room, from eliminating stains and smells of spills, smoke, and pets, to naturally repelling rodents and insects, to cleaning and maintaining a variety of surfaces. Say "goodbye forever" to expensive and chemical-heavy cleaners; say "hello" to your new and natural essential oils survival kit.
Value: $15.99
Revealed  2/20: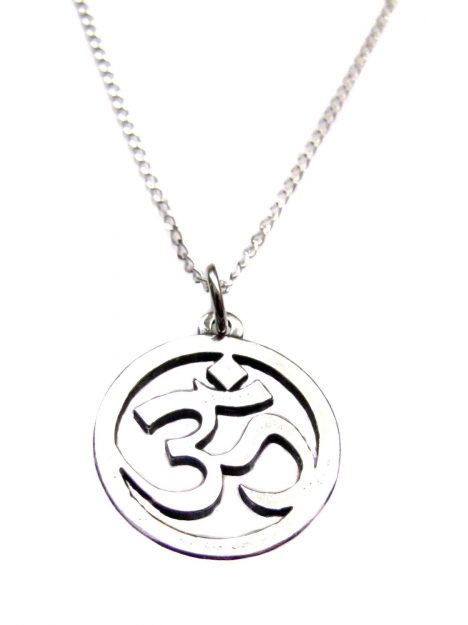 Heart Projects Om, Ohm, Aum Symbol Charm Necklace
The mother-daughter team behind Heart Projects designs pieces with the intention to energize and empower; the Om, Ohm, Aum Symbol Charm necklace is no exception.  This eye-catching OM symbol will honor your yogini life, enhance your meditation practice, and help to remind yourself of your journey to Self-awareness. Or, you could just wear it because it's a beautiful and meaningful piece of jewelry!
OM is an ancient Sanskrit symbol thought to be a sacred sound, representing Self-realization and enlightenment: One that is often used as a mantra silently or audibly repeated in meditation. The circle is the perfect complement to the OM symbol, as it has symbolic significance that denotes infinity or completeness and wholeness. Paired together, these two universal symbols make a stunning representation of unity of mind, body & spirit. This necklace measures 19mm x 19mm (or ¾" by ¾") and dangles from an elegant 18" chain.
Value: $30.99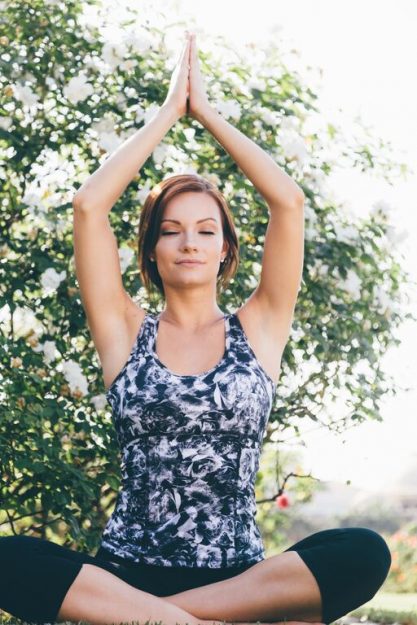 LeaLee Apparel $20 Gift Card
Naturally (see what we did there?), you'll want some fit and chic new threads to match your yoga-inspired necklace. A new brand that just launched in November 2015, LeaLee Apparel is not only maker of eco-friendly (and fabulous) women's yoga and activewear, but also, a percentage of every purchase goes to two different environmental charities: The Surfrider Foundation (working to preserve oceans and beaches) and 1% for the Planet (a coalition of firms that contribute no less than 1% of annual revenues to environmental causes). LeaLee's first collection is called the Dark Blossoms Collection, for which all fabrics are high-tech activewear fabrics with odor-repelling and moisture-wicking properties. Perfect for mix-and-matching different colors and layering, the styles are modern, chic, and practical. Be sure to check out LeaLeaa's fashion, fitness and wellness blog on the brand's website!
Value: $20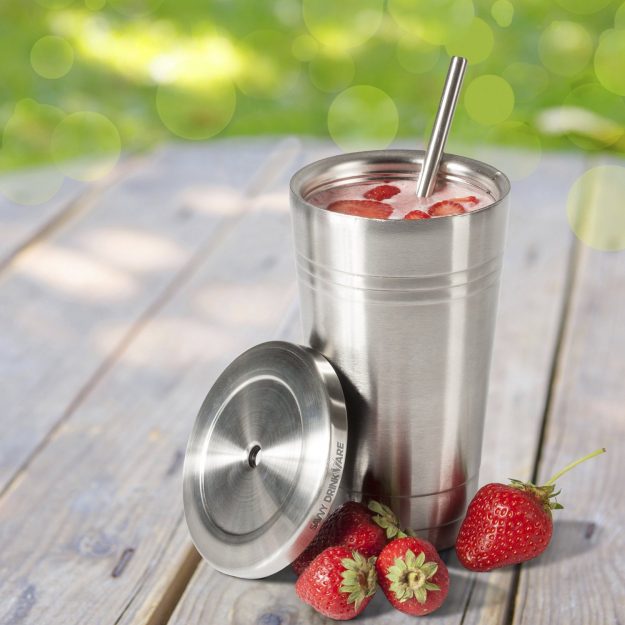 One Savvy Life Smoothie Tumbler
Imagine: Complementing your new, yogi-like lifestyle with an afternoon of enjoying the outdoors and sipping a post-workout smoothie. Sounds heavenly, doesn't it? After all, you've got the threads and accessories to fit the bill. Now, a dose of reality: Most of us don't have time for such a blissful afternoon. Enter the Savvy Drinkware Stainless Steel Smoothie Tumbler. When our day-to-day is a bit less than balanced, we need something that permits traveling comfortably and enjoying our healthy libations on the go. From smoothies and iced teas/coffees, to juice and lemonade, take your favorite drinks anywhere with comfort, knowing you've got the protection of a no-leak lid and stainless steel straw to sip from! Its dual layer insulated mug keeps your favorite drinks cold, with an airtight seal between the layers to keep unwanted moisture out, holding your beverage of choice at the desired temperature longer. Best of all, the tumblers are mugs are BPA free, reusable and completely dishwasher safe! The straw allows for even the thickest smoothies, milkshakes, and protein shakes to breeze straight through.
Value: $39.90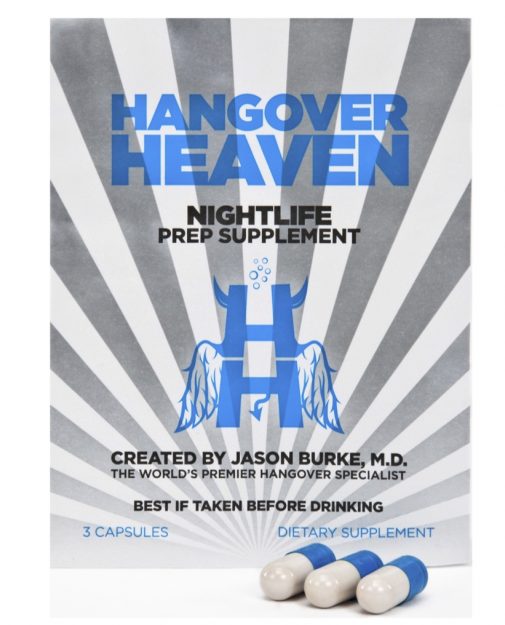 Hangover Heaven 12-Capsule Bundle
And then, of course, there are the less-than-healthy libations. Hey, part of mind and body balance is the occasional indulgence, right? That's why we have Hangover Heaven: The world's authority on hangovers. We all know that a preventative lifestyle is the best approach to health and wellness. Your hangover is no different; numerous studies show less damage to one's body if antioxidants, like the ones found in Hangover Heaven capsules, are consumed prior to drinking alcohol. It's so much healthier (and easier) to prevent hangovers, than to treat them the next day!  That's why Dr. Jason Burke, founder of Hangover Heaven, formulated the "Hangover Heaven Nightlife Prep" hangover prevention supplement.
Hangover Heaven's Las Vegas clinic boasts having treated tens of thousands of hangovers since 2012: More hangovers than any other medical operation on the planet. In fact, it's the only medical practice to both focus on hangovers and lead in the science behind preventing and treating what is actually a complex medical problem. Your Mind and Body Box comes equipped with four 3-capsule packets; be sure to take the supplement prior to drinking!
Value: $4.95 per 3-capsule package; $19.79 for 4-pack
Revealed  2/21: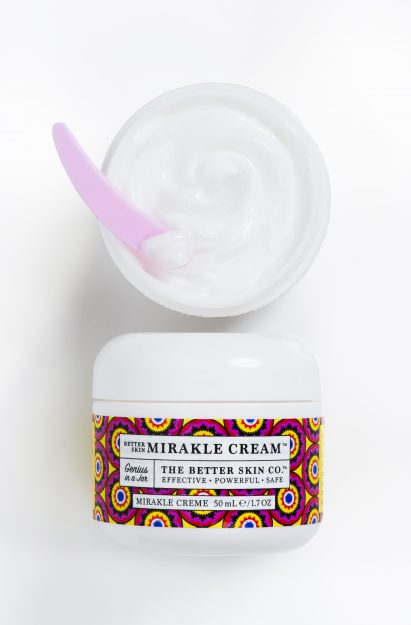 The Better Skin Co. Mirakle Cream
"25 Cures and Counting": That's one of the mottos assigned to this Better Skin Mirakle Cream, also known as "Genius In A Jar".  From reduced signs of aging, to to a decrease in hyper pigmentation (like sun spots and age spots), to mild antibacterial protection and the healing of bedsores, burns, cuts and dermatitis, this cream is a one stop, skin-saving, problem solving all-purpose cream that transforms skin. Leave your laborious beauty routine behind!
The Better Skin Co. was founded in 2015 by the dynamic duo of Natalya Rachkova and Murphy D. Bishop, II. When Natalya and her family emigrated from The Republic of Uzbekistan to Seattle, tucked away carefully with her most prized possessions was her secret recipe for her famous miracle cream. Better Skin Mirakle Cream is filled with love, history, natural ingredients, a bit of science and a good measure of great karma so that everyone can radiate their best skin ever. One cream, safe for all skin types, 25 cures and counting! Apply as frequently as needed for face and body.
Value: $34
St. Tropica Organic Coconut Oil Hair Mask
This is a safe place, so let's be honest with each other: A balanced mind and body is great, but so is a fabulous head of hair. We know that breaking up with your straightening iron is hard to do and, finally – finally! – we found our go-to, chemical-free answer to reversing and repairing already damaged hair: The Ultimate Hair Mask by St. Tropica. Packed with powerful hair superfoods like organic biotin, green tea, hibiscus, amla, and horsetail, the formula makes for stronger, longer, and thicker hair with brilliant shine. This super-rich combo of hair vitamins and nutrients is made with organic coconut oil, which has been proven to increase hair strength by reducing protein loss. Each Mind And Body Box comes with equipped with three hair mask packets. Shine on!
Value: $5 per packet; $15 for 3-pack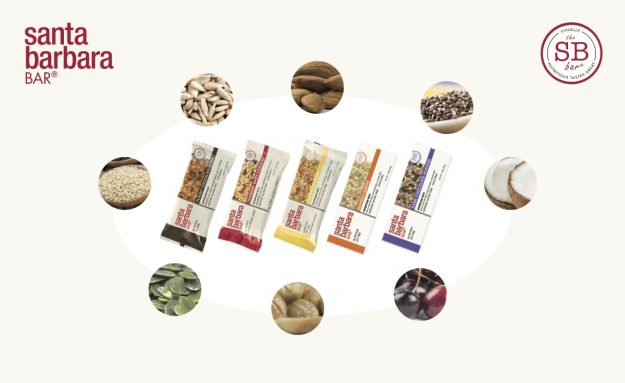 Santa Barbara Bar Variety Pack
Phew! We don't know about you, but all of this work to achieve balance has made us hungry. Time for a healthy snack, brought to you by Santa Barbara Bar: Superior tasting bars made from the finest natural ingredients, rich in superfoods, and designed to give you exceptional nutritional benefits and energy to support your active and healthy lifestyle. But what makes these different from other snack bars you might have stashed in your desk drawer? Well, it certainly helps to know that Santa Barbara Bars are completely free of refined sugars and soy. Plus, the business started small, as a wholesale family bakery in – where else? – Santa Barbara, which is still in operation after over 20 years. One day, the health care industry began requesting the bars mainly for their taste and nutritional values. We can't blame them, and neither will you!
Each Mind And Body Box comes with five bars, one of each flavor: Mango lemon, cranberry white chocolate, coconut almond, dark chocolate almond, and peanut chocolate cherry.
Value: $1.99 per bar; $9.95 for 5-pack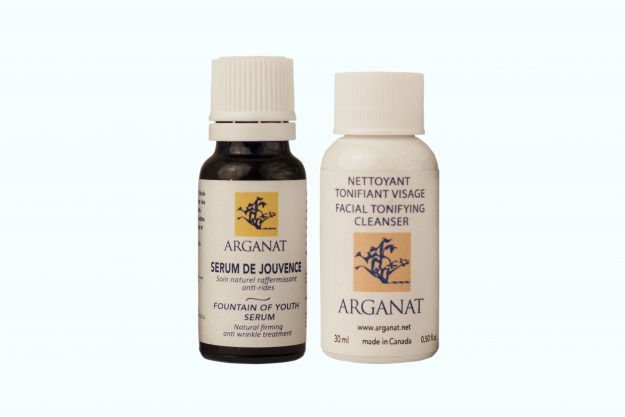 Arganat Facial Fix Duo
At the end of a long day – even a balanced one – there's nothing like pampering that fabulous face of yours. Arganat's Facial Tonifying Cleanser uses rose petals, argan oil, and white clay to clean your face, tighten pores and lighten the complexion, all while toning the skin with a long-lasting fresh sensation. It can even be used as a rinse-off after-shave cream! The cleanser is complemented by Arganat's Fountain of Youth Serum contains an original formula containing extra virgin, raw argan oil, which fights the appearance of wrinkles, and leaves your skin nourished and radiant. (What'd we tell you about those healthy oils?) It's best used as a night treatment; a few drops go a long way when massaged gently to the face and neck (and if used during the day, Arganat recommends  avoiding sunlight exposure).
Facial Tonifying Cleanser: $15.99
Fountain of Youth Serum: $39.99
Total value: $55.98
Total Value for the Mind And Body Box: $441.54
Sale Price: $129 $79+ free shipping! That's a 71 percent savings. Get your om on!
The Box will go on sale Monday, February 22nd, at 8 o'clock AM Pacific Time. So set your timers and mark your calendars–these will sell out fast!
Note! We recommend purchasing The Box from a desktop device instead of a mobile device.
Sold Out!
Offer good anywhere in the continental U.S. International shipping is not available at this time. Buy, one, two, or three boxes! Please allow up to three weeks for delivery. All sales are final. Due to the nature of this exclusive one-time sale, we cannot accept any returns or exchanges. Any inquiries or concerns regarding purchased Boxes must be submitted via Customer Service within 30 days from date of purchase.
Say hey to Amanda on Twitter or Instagram
Related on EcoSalon
2 Powerful Techniques to Feel Safe in the World Again
How to Become a Morning Person in 9 Simple Steps
5 Reasons to Stop Negative Thinking: Are You Making Life More Difficult than It Needs to Be?