Get your Holiday gifting groove on with EcoSalon's The Box: Holiday Edition. This exclusive curated event boasts $472+ of the best in eco-luxe beauty, fashion, wellness, and entertaining accessories and gifts for only $129.00 + free shipping. That's a 73%+ discount! 
Sold Out!
Do you want to be one of the first to know when our next box launches? Sign up for our newsletter today! 
The Box: Holiday Edition is packed with 16 brands, including innovative gadgets for one-of-a-kind celebrations, a guide to cooking exotic culinary masterpieces, luxurious and colorful non-toxic beauty products, specialty supplements and superfoods, and more holiday treats!
Starting Monday, November 24th, we will reveal  5-6 products per day. The Box goes on sale Friday, November 28th  at 8am Pacific Time. Set your alarms. These are guaranteed to go quickly. We only have 40. Buy one, two or three—but buy them ASAP! The last one sold out in less than 24 hours! Shop for yourself, friends and family with 73% savings on EcoSalon-luxe seasonal gifts. This offer is only available to the first 40 buyers. Ready, set…
VIGO Wine Carrier + $20 Coupon
Tote your vintage bottle with you to holiday gatherings in the most durable style–or give the wine lover in your life this innovative gift that keeps on giving! Wine is universally loved. It's served with food and consumed at parties and special events. Wouldn't we all like to bring wine outdoors for picnics, on-board trains, planes and boats? The one looming problem: the risk of bottle breakage. VIGO, a new brand in the world of wine, is here to help. The VIGO Wine Carrier with GO!Foam Technology is proven to prevent bottle breakage better than anything else on the market. Extremely easy to use, it's a perfect fit for your active lifestyle, while managing to be fashionable and eye-catching. Keeps reds wines ambient and white wines cooler longer. Makes a great first impression and perfect gift for all your family, friends, colleagues and staff. The Box customers will receive one Wine Carrier in one of three colors: Black, Pink, or Yellow.
For a limited time, all EcoSalon readers can own a VIGO Wine Carrier at $59.00 for a limited time by using this $20 discount code: EcoSalon14. Simply enter this code at checkout at VIGO's online store. Offer expires 12/31/2014.
Retail value of $79 (carrier)
Retail value of $20 (coupon)
Total retail value of $99
Lavido's Pomegranate Seed, Lemon Myrtle & Mandarin Replenishing Facial Serum
Cold weather can wreak havoc on skin. Revive, nourish, and protect your skin with Lavido's Replenishing Facial Serum. It's highly concentrated so a little goes a long way. Steeped in vitamins, active plant-based acids and minerals, it's formulated with organic pomegranate seed oil, distilled lemon myrtle oil and cold-pressed mandarin oil. Plumps the skin while aiding moisture restoration and retention. Clinically proven to show significant improvement in the categories of skin hydration (29%), skin firmness (14%), and skin elasticity (8%). Just two drops on damp clean skin in the morning or evening does the trick to help minimize the appearance of fine lines and wrinkles. Dermatologically tested. Lavido was founded in 2003, and uses only the best raw, certified organic plant-based ingredients combined with thermal volcanic springs and purified waters from the Sea of Galilee.
Retail value of $55
Garden of Life's Vitamin Code®RAW Kombucha
Kombucha is all the rage these days, but sometimes this perishable beverage is not so convenient to drink. Garden of Life® offers the dynamic benefits of kombucha in a convenient and affordable pill form. Vitamin Code RAW Kombucha is uncooked, untreated and unadulterated. It is sugar, gluten and dairy-free. One serving of Vitamin Code RAW Kombucha contains at least 200% of the Recommended Daily Value of all seven B vitamins, so it's great for energy, meaning that Vitamin Code RAW Kombucha could be considered raw energy in a capsule. Vitamin Code RAW Kombucha also contains the powerful probiotic Saccharomyces boulardii, as well as a plethora of enzymes. S. boulardii's digestive benefits also extend to immune support. This versatile probiotic nourishes the cells that support the intestinal epithelium, which is a first-line defense against invaders to the body. Just as fermented kombucha is made from tea, so is Vitamin Code RAW Kombucha made from black tea rich in polyphenols and PABA for antioxidant protection and energy.
Retail value of $32.39
"The Vietnamese Market Cookbook" by Van Tran and Anh Vu
Whisk friends and family away to an exotic locale, without ever leaving the dinner table! Salty, sweet, bitter, sour, and spicy: these are the flavorful tenets of Vietnamese cuisine. This exhilarating culinary culture is rich but light, deeply flavorful but made with simple ingredients, and filling while also easy to prepare. That's the message authors Van Tran and Anh Vu wanted to bring to a hungry crowd when they opened their banh mi stall in London, an international city that surprisingly lacked the tastes of the authors' childhoods in Hanoi. As their business expanded, "The Vietnamese Market Cookbook" followed.
The tome's recipes are simpler than you might think, but explode with the purest flavors of vegetables, seafood, lean meats, spices, chiles, and treasured Vietnamese condiments like fish sauce. Old and new favorites collide: Asparagus and Crabmeat Soup, Papaya Salad with Crispy Anchovies, Claypot Chicken with Ginger, Sea Bass Carpaccio, Kumquat Jasmine Iced Tea, and Crème Caramel. From chapters like "Sweetness and Happiness" to "Spiciness and Adventure" and "Saltiness and Healing," this lusciously filling book will bring a little bit of Vietnam into your home. Hardcover. Running Press.
Retail value of $30 
Maitri Garden is an inspirational apparel company dedicated to fostering mindfulness, loving kindness, and compassion, to help heal one another, and thereby help heal the world. The brand loves empowering words, and combining them with powerful art. Each of Maitri Garden's items contains a powerful hidden message on the inside for the wearer to read such as,"I embrace the beauty, wholeness, and power of who I really am." Something as simple as what we choose to wear can plant the seeds of change. All the brand's items are printed locally with water-based inks, and most items are mad of organic cotton or recycled polyester. For every item purchased, a portion of the proceeds is donated to kiva.org, a non-profit organization on a mission to end poverty. Grow something beautiful with Maitri Garden.
Retail value of $26 + free shipping (to continental US)
BioElixia's BodyShaper Exfoliating Body Polish
Give the gift of smooth-as-silk skin with BioElixia's BodyShaper Exfoliating Body Polish. A mild yet moisturizing exfoliant, this luxurious formulation uses micro-crystals to gently buff, polish and refine the skin while deeply smoothing and moisturizing. The secret behind BioElixia BodyShaper Exfoliating Body Polish is a combination of key ingredients and their patented TPM® Dermal Delivery Technology. This groundbreaking delivery system is the result of over 12 years of scientific research and development and is proven to increase the absorption of key ingredients like Sweet Almond, Aloe Vera, Vitamin E and Hyadisine™ by up to 5 times. Free of parabens, formaldehydes, sulphates, phthalates, paraffins, artificial colors and dyes, SLS and SLESs, and DEAs. 200ml (6.76oz).
Retail value of $29.50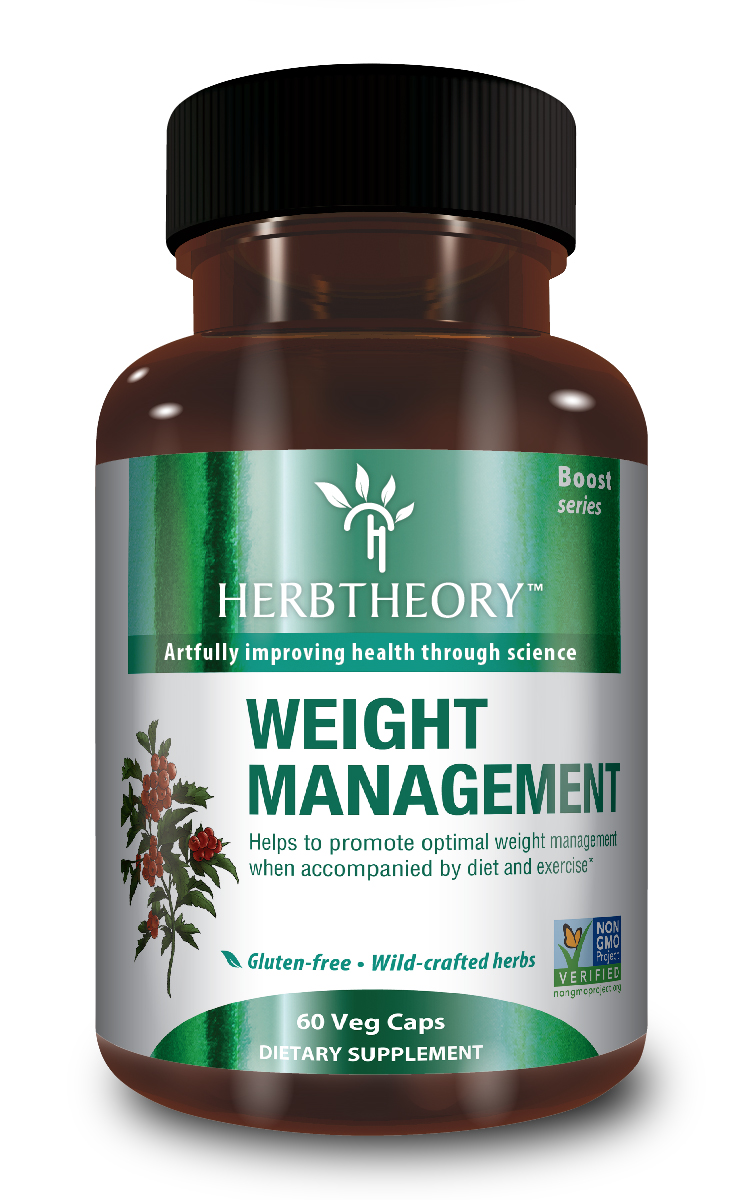 Herbtheory's Weight Management
Don't let the aftermath of holiday feats get the best of you. Herbtheory's Weight Management formula helps to promote optimal weight management when accompanied by diet and exercise. This vegan, gluten-free, product is made from wild-crafted herbs, and features:
Non-GMO kelp, a natural brown seaweed extract that contains a compound to promote weight loss by reducing the accumulation of fat, according to chemists in Japan
Grape seed extract, which may reduce weight gain, relieve hyperlipidemia, cardiovascular diseases and insulin resistance
Turmeric, which more and more studies and research demonstrate offers numerous health benefits. One study shows regular intake of turmeric reduced weight gain and total body fat, even when food-intake was not affected. Researchers suggest dietary curcumin, an active ingredient in turmeric, could stall the spread of fat-tissue
Chinese Hawthorn has been traditionally used to support healthy digestion and also known to relieve anxiety and support healthy cholesterol levels.
Retail value of $28.95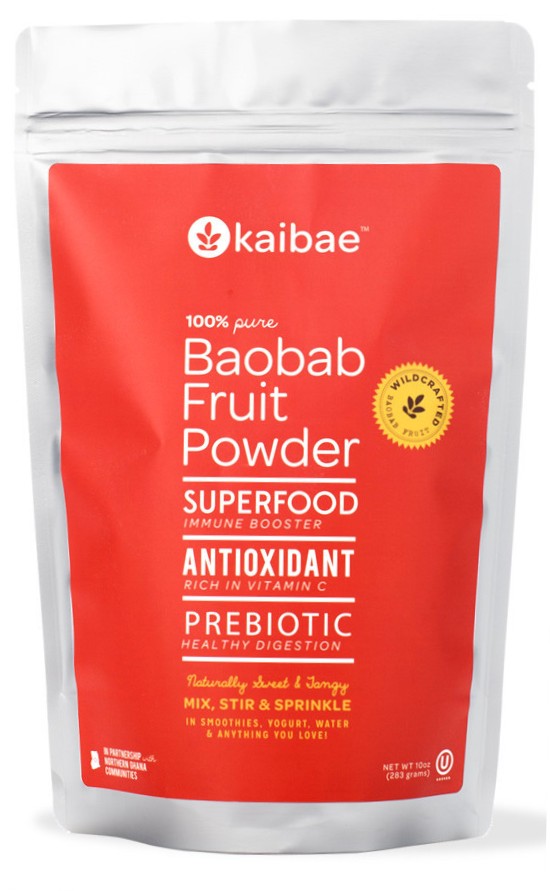 Kaibae's Baobab Fruit Powder
Kaibe takes superfood to delicious superfruit levels with its sweet and tangy Baobab Fruit Powder. California lifestyle brand Kaibae is dedicated to sharing the energizing benefits of Northern Ghana's Baobab superfruit with those looking for a healthy boost to their day. Baobab Fruit Powder is rich in a number of essential vitamins and minerals, including vitamin C, calcium, potassium, as well as dietary fiber and antioxidants. It can be stirred into smoothies, added to baked goods and sprinkled onto just about any food you love for a quick, delicious and easy way to enhance your daily health. 4oz bag.
Retail value of $16 
Chrome Girl's Pretty Pout Nail Polish + File
Go red for the holidays and every day. Chrome Girl's Pretty Pout offers a bright red, glittered finish. A perfect match for that red lipstick you've been dying to wear to all your Holiday parties this season. The personalized CG nail file will help get your nails in the best shape for a night out. Chrome Girl Nail Lacquers are long lasting, cruelty free, made in the USA, and are of course 5-free, meaning they're produced without formaldehyde, DBP, toluene, formaldehyde resin, or camphor–making them completely toxin free!
Retail value of $14 (polish)
Retail value of $2 (file)
Total retail value of $16
The Spice Lab's Tequila Salt Shooters
Celebrate the one-of-a-kind way with these one-of-a-kind tequila shooters. Simply pour your favorite tequila and enjoy. Carved from 100% pure Himalayan Salt hand-mined from salt beds formed in the Jurassic age more than 250,000,000 years ago, these unique glasses add just the right taste of salt to every shot. Serve with lime wedges for a bite of tangy citrus. Includes patent-pending insert that keeps your tequila from becoming too salty! Also a creative way to serve Bloody Mary or Margarita shooters, gazpacho or bite-size appetizers. Naturally anti-bacterial and long- lasting, your salt shot glasses take little care. Quickly rinse with cold water and wipe dry with a paper towel between uses. For iced tequila shots, store your glasses in the freezer. Cheers! 2 glasses.
Retail value of $19.95 
UKonserve's Round Nesting Trio Containers+ 15% off Coupon
These attractive containers are great for food, health and beauty products, or jewelry! Each set contains a small (5 oz), med (8 oz) and large (16 oz) food-grade stainless steel container with leak-proof lid. UKonserve waste-free food-storage solutions were a natural outgrowth of what two women saw as a critical need that required immediate attention. As parents of young children, the company's founders were shocked by the waste created each day in their children's lunchroom, so they decided to set an example of conservation for their children and empower them to be examples of change for the future. Today, UKonserve features a wide variety of reusable food storage products that help consumers reduce waste on a daily basis. The UKonserve Round Nesting Trio is perfect for all your food packing needs. Each set features three leak-proof food-grade stainless steel containers in 5 oz., 8 oz. and 16 oz. sizes perfect for snacks at home and on the go. So durable they stand up to the rigors of little hands and frequent travel. Use them every day for the health of your family and the planet. Color: customers will receive either Sky or Ocean set.
All Organic Authority readers can save 15% off their order on UKonserve's website, just used code INSIDE15 at checkout. Coupon has no expiration date.
Retail value of $22.95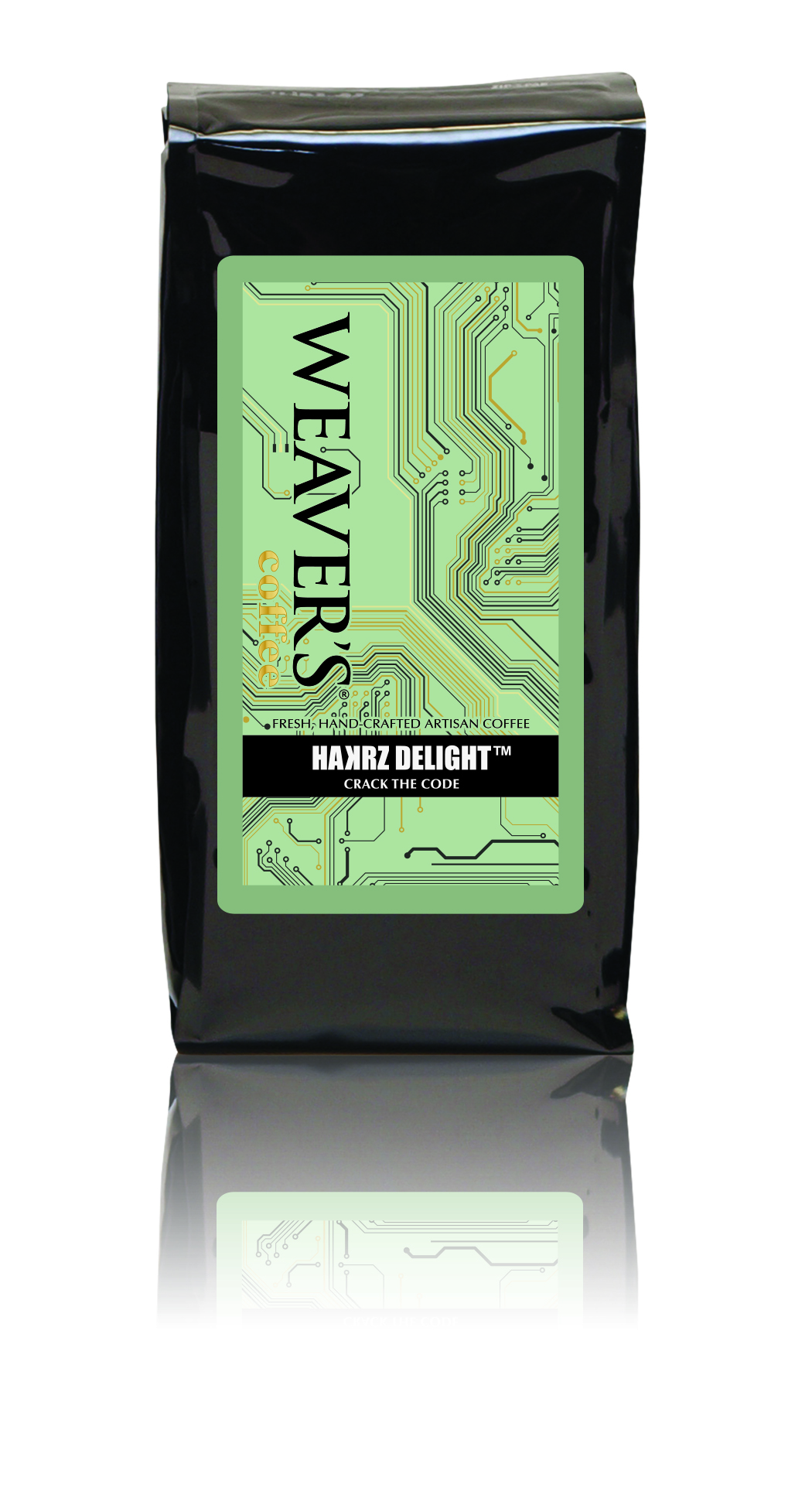 Weaver's Coffee & Tea's Hakrz Delight Coffee – Crack the Code
Three decades of passion and innovation blend to create brilliance in the cup. Coffee grown at altitudes of 5,000 ft from Africa, Indonesia and Latin America combine together in clever playfulness. Weaver's certified organic natural Ethiopian blend creates rich body with an incredible crema that finishes with hints of blueberry. For every purchase of this product, Weaver's supports the engagement, education and empowerment of women in technology and entrepreneurship around the world through its alliance with Girls in Tech, an organization that fosters global work for women in technology and entrepreneurship.
Retail value of $16.95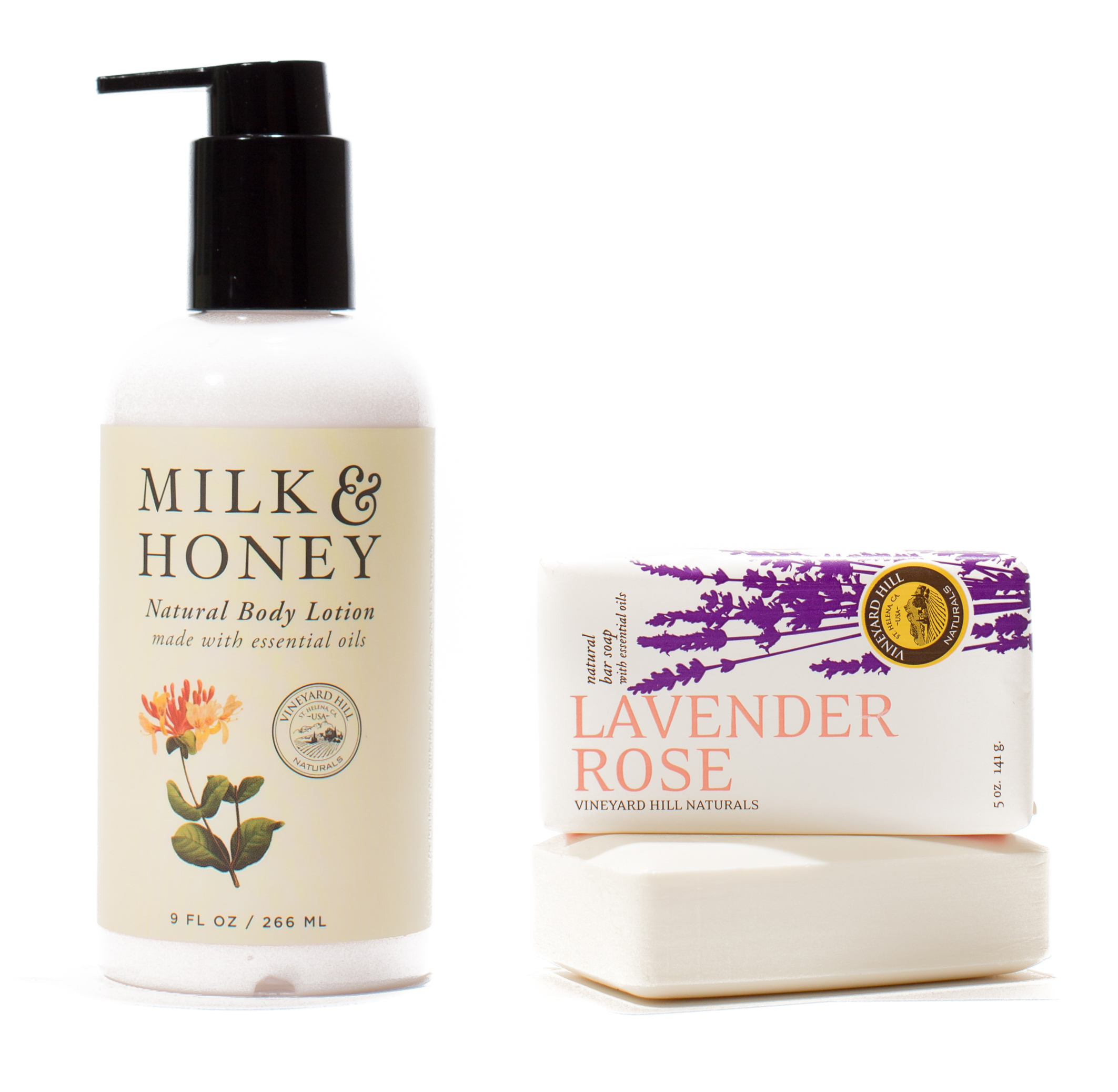 Vineyard Hill Natural's Milk & Honey Body Lotion + Lavender Rose Bar Soap
Milk & Honey Body Lotion: Natural hand and body lotion infused with essential oils and extracts. 9oz dispenser with locking pump mechanism perfect for home, work or travel. Wholesome ingredients free from parabens, phthalates, SLS and petroleum. Milk and honey fragrance has a clean, wild-flower infused citrusy scent with an essence of sweet tangy honey.
Lavender Rose Moisturizing Bar Soap: Natural and gentle bar soap infused with essential oils and extracts to soften, soothe and cleanse. 5oz bar with moisturizing olive oil and skin conditioning shea butter, no artificial dyes, perfect for all skin types will not strip skin of natural oils. Lavender rose scent botanically infused with wild lavender and the perfect hint of floral rose.
Retail value of $12.99 (lotion)
Retail value of $6.99 (bar soap)
Total retail value of $19.98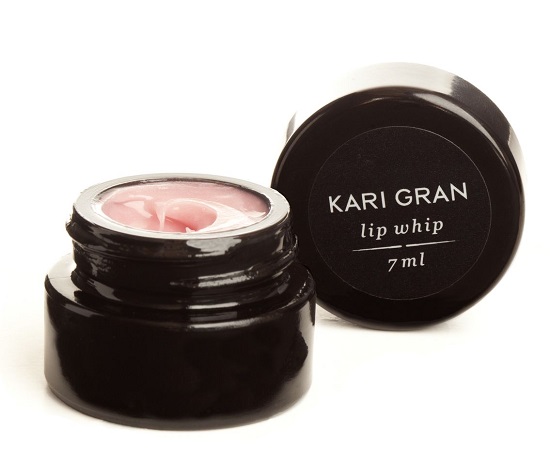 Kari Gran's Peppermint Tinted Lip Whip
Get your pucker peppermint-perfect for the holidays and every day with Kari Gran's Peppermint Tinted Lip Whip. Lip Whip contains a soothing combination of ingredients. Handy in the purse, in the car or on the night stand, Lip Whip is beautiful alone or paired with lipstick and gives lips a sensual, glossy, moisturizing boost. Packaged in a petite screw-top pot. From the eco-luxe skin care brand, Kari Gran, that provides simple, elegant, all natural skin care solutions that work flawlessly for any age and skin type. All products are hand-poured with the highest quality natural, organic, wild-harvested and non-GMO ingredients. Always paraben and toxin free. Box customers will receive Peppermint flavor.
Retail value of $16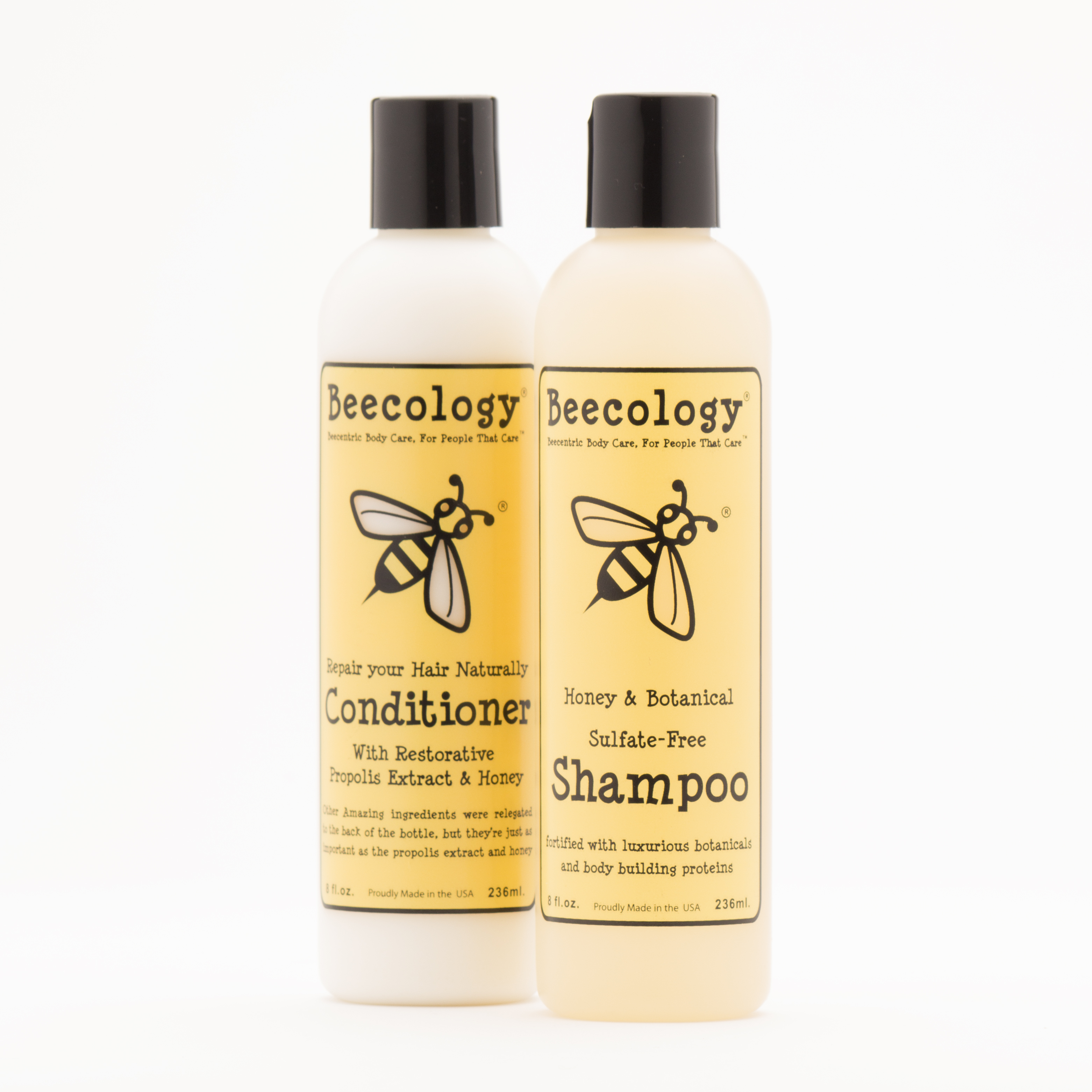 Beessential's Honey and Botanical Sulfate-Free Shampoo & Conditioner
Beessential blends Nature's purest ingredients to create the perfect bee-u-tiful hair recipe. The line's Honey and Botanical Sulfate-Free Shampoo and Conditioner nourish hair from the inside-out, while providing a luscious lather. Exotic silk proteins soften and enhance shine, while hydrating honey holds in moisture. Enriching B-complex vitamins and fragrant herbal extracts fortify hair's strength. Natural nettle extract encourages hair growth and healing propolis builds strength. Contains no harsh chemicals.
Retail value of $12.99/bottle
Total retail value of $25.98 (2 bottles)
Vine & Branch Naturals's Detox Face Mask
Vine & Branch Detox Face Mask is a probiotic face mask that leaves your face feeling soft and refreshed. Detoxifying rhassoul clay and nutrient rich nettle tea work hand in hand with probiotics to fight bacteria and anything else that bombards our skin every day.
Retail value of $17.99 
Total retail value of The Box: $472.64 
Sale price: $129.00 + free shipping. That's a 73%+ discount!
The Box goes on sale Friday, November 28th at 8 am Pacific Time. Set your alarms because these are going to sell out quick! We only have 40. Buy, one, two or even three and give as gifts and share with your family and friends. Where else can you get a 73% discount on eco-chic products? Ready, set….
Sold Out!
How to get it + the fine print:
The Box is available until supplies last and can be shipped anywhere in the U.S. (International shipping is not available at this time.) Please allow up to four weeks for shipping. All sales are final. Due to the nature of this exclusive one-time sale, we cannot accept any returns. Any inquiries or concerns regarding purchased Boxes must be submitted via Customer Service within 30 days from date of purchase.