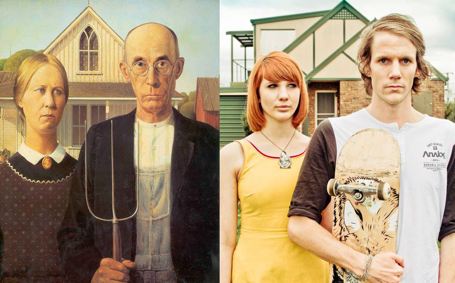 Column Imitation is the best form of flattery – obviously.
Every era creates its classics. The Booooooom + Adobe Remake photo project re-contextualizes well-loved art works.
"Birth of Venus" remake by Julio Cesar León Peña, original by Botticelli
It has been claimed that Picasso said: Good artists borrow, great artists steal. Indeed, as long as masters have created their work has been copied in order that others gain mastery over their own art.  In our era of mashups, we are accustomed to looking at appropriated images remixed, reconstructed, and re-imagined anew.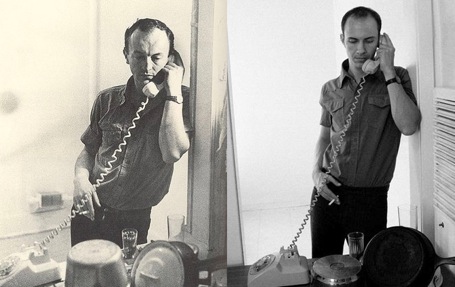 "Portrait of Frank O Hara" remake by Steven Reigns, original by Mario Schifano
Last year the cultural art blog, Booooooom put a call out to artists to recreate classic artworks using photography as their medium.
"The Two Fridas" remake by Claire Ball, original by Frida Kahlo
With the resulting entries, we are both rewarded and surprised.  As we reacquaint ourselves with recognizable images from the past, we are met with the contemporary gaze of now. It is disarming and engaging, with a fresh twist on an art history survey.
"Girl with Ice Cream Cone" remake by Stephanie Gonot, original by Wayne Thiebaud
Enjoy many other images from the submissions, along with the finalists and the list of curators who determined the "best of."
Eco, trends, art, creativity and how they tumble through social media to shape culture fascinate EcoSalon columnist Dominique Pacheco. Her trends blog, mixingreality, speaks to these topics daily, and here at EcoSalon, she takes a weekly look at the intersection of eco and art. We call it heARTbeat.
Images via: Booooooom, "American Gothic" remake by Jesse John Hunniford, original by Grant Wood