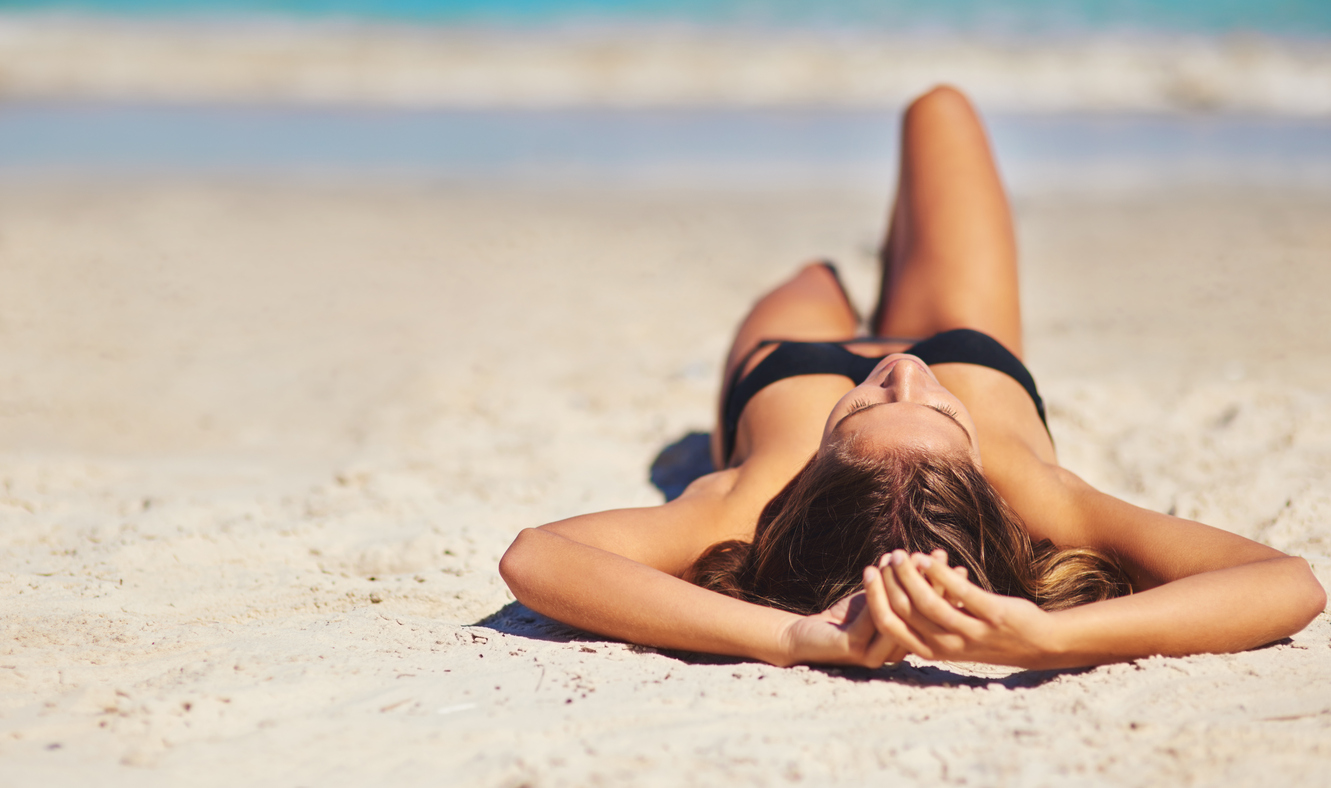 While winter definitely takes its toll on moisture, summer seems to be a constant flurry of protecting skin from the sun and soothing it when it's seen too much damage. And though there are tons of over-the-counter products to help with this, the traditional Indian healing system of Ayurveda has a few tips, too.
Ayurvedic Oils as Sunscreen
After scientific research showed that certain Ayurvedic oils had SPF powers, many natural health gurus pounced, claiming that these oils could be used in lieu of sunscreen. And according to Anna Pamula of Renu Day Spa in Illinois, traditional Ayurveda does call for using these oils to help protect your skin from the sun's rays.
"All vegetable oils have UVB And UVA protection qualities," she says, noting that while plants certainly depend upon the sun to grow, they also need to protect themselves from sun damage.
Different oils have different SPF values, ranging from SPF 2 in the case of coconut oil to SPF 4 for sesame, SPF 6 for hemp, SPF 10 for soybean, and a whopping SPF 40 for carrot seed and SPF 50 for raspberry seed.
That said, some doctors, like Joshua Zeichner, M.D., the director of cosmetic and clinical research in dermatology at Mount Sinai Hospital in New York City, note that lab results aren't enough to prove that applying these oils instead of sunscreen will help in practice.
"In theory or in the lab, an oil may give [some] protection, but in the real world, you're applying it to the skin with other ingredients and you're sweating and it's exposed to UV light — the conditions are very different," Dr. Zeichner tells NY Mag. "It may not be stable."
You may be better off opting for a natural sunscreen and boosting your skin's natural sun-repelling power by consuming lots of antioxidants and avoiding certain essential oils: bitter orange, angelica, and lemon verbena can increase sun sensitivity, so shelve those until fall.
Ayurveda for Post-Sun Skin
One thing that experts do agree on across the board is that Ayurveda can be used successfully and safely if you've accidentally overdosed on sun exposure.
"You generally want to opt for cooling, calming and soothing oils," says Kerri Axelrod, a certified holistic health coach. She suggests coconut oil after over-exposure to the sun to reduce inflammation, heal minor sunburns, and prevent redness.
Vasant Lad, founder of the Ayurvedic Institute, meanwhile, suggests mixing equal amounts of powdered sandalwood and turmeric and applying the paste to a sunburn to help it heal itself.
Classic aloe vera is yet another great way to soothe a sunburn. Choose fresh, organic aloe vera and apply the juice directly to the sunburn to help it heal.
For dry skin associated with too much time in the sun, sand, or sea, Axelrod suggests shea butter or a combination of lavender oil and sandalwood oil for their soothing properties. Placing a few drops of these essential oils into your bath a few times a week to can help you take advantage of their cooling effects after a bit too much time on the beach.
Related on EcoSalon
Top 3 All Natural, Mineral Spray Sunscreens
7 Totally Exotic Anti-Aging Skincare Ingredients You Need in Your Life Right Now
The Not-So-Scary Reason You Need Natural Skincare Products