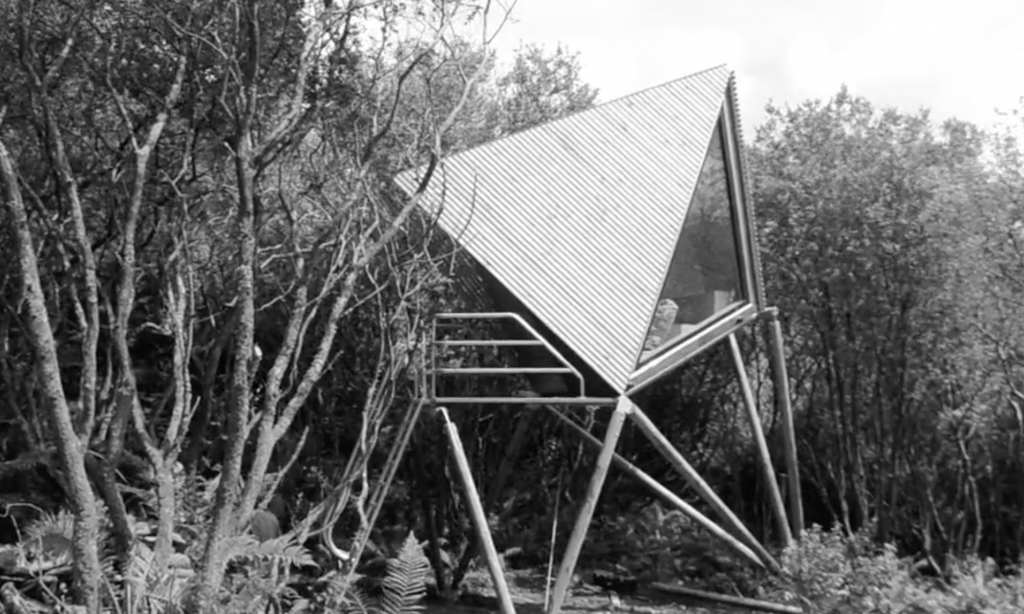 These cabins look insanely cool.
They were made by New British Design as part of an installation that appears on the coast of North Cornwall.
"Designed by the studio's founder, Ben Huggins, these unique wilderness cabins—or 'kudhva', the cornish term for 'hideout'—are the first phase in a wider masterplan for the disused slate quarry that makes up the site," reports Designboom.
"Huggins, who worked with long term collaborator Louise Middleton on the project, hopes to offer the public the chance to experience an off-grid retreat through the experimental type of architecture."
Related on EcoSalon
11 Cabin Decor Ideas Perfect Enough to Recreate At Home
9 Cozy Ways to Bring Cabin Style to Your Space
OSEA Malibu is Bringing the Sea to Your Beauty Cabinet (Sustainably!)