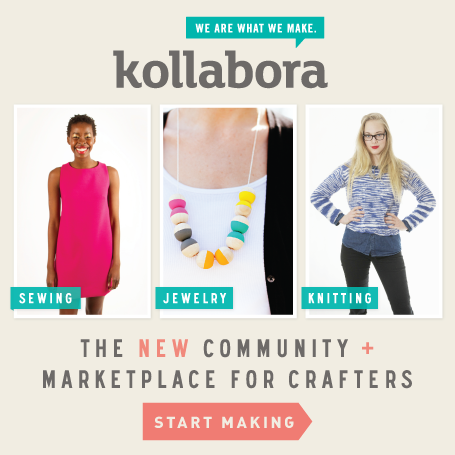 Kollabora is a learning and sharing platform that unites crafters worldwide. 
Looking for a place to learn new crafting skills, share your latest sewing, knitting or jewelry creations, or simply to find fashion-forward ideas for new projects? Look no further than Kollabora, the most comprehensive and open-sourced online crafting platform to date. Launched in September 2012, this social platform for makers hosts an impressive database of craft projects and corresponding supplies that are readily available through the site, basically making it a one-stop shop for any new project you want to start. Members can connect with each other to share their passion for making, rather than always buying, the beautiful things we all like to wear, share and give as gifts.
Kollabora's "we are what we make" slogan rings loud and clear on every part of the platform, which is buzzing with amazing inspiration from DIYers, eminent craft bloggers and brands that support the maker movement. We caught up with a keen crafter and founding member of Kollabora, Carol Cho, to hear more about the quest to gather crafters and let the creativity blossom.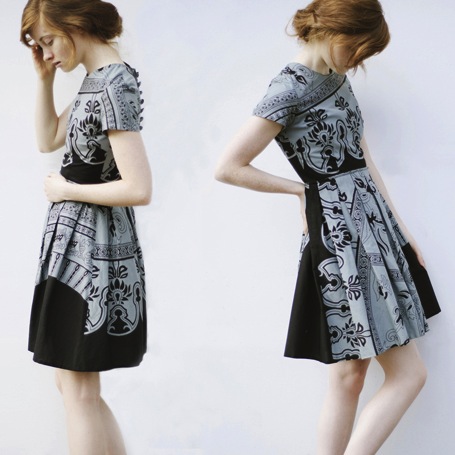 Leena Oijala: How was Kollabora born? What was the inspiration?
Carol Cho: Kollabora was born because of a desire to inspire, teach and provide resources to a community that appreciates DIY. A lot of people who are interested in DIY don't know how to crossover unless they've had parents or grandparents teach them, and that's why Kollabora is here. There are great blogs out there that offer amazing inspiration, but sometimes the time taken to search out products makes it hard for people to start a project.
LO: How did it develop?
CC: Part of the team that started Kollabora had worked on Burdastyle.com, which is the largest online sewing community. But we realized that people don't just sew – they do a lot of other DIY, so we launched Kollabora, which is all about collaborative making. Right now we're focusing on sewing, jewelry and knitting, and soon we'll be going into home dec and other crafts. We have a great blog with fashion editorial and DIY news and we'll be featuring a lot of the brands and supplies that are leading the movement.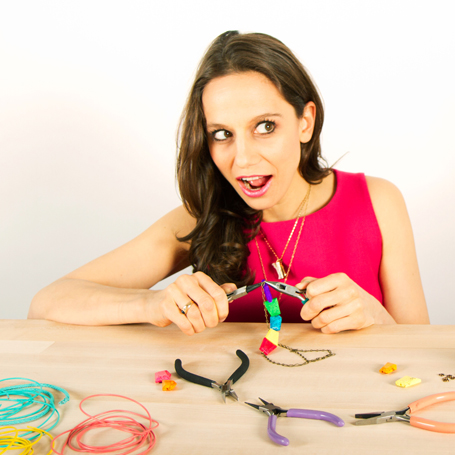 LO: Who is Kollabora meant for?
CC: It's meant for someone who is a beginner/intermediate DIYer and is looking to learn more about crafting. We are also launching our 'Brand Pages' where companies, bloggers or independent designers are able to share their knowledge, get feedback and engage directly with members.
LO: Does it cost anything?
CC: It's all free and it's as easy as taking a photo of something that you've made, uploading and titling it and writing a short description.
LO: Would you say Kollabora is comparable to Etsy?
CC: It's very different. Etsy sells finished goods, whereas Kollabora is about collaborative making. Kollabora is less about selling goods, although the site does offer the capability to link to a shop or personal site, and really about inspirational projects, instructions and techniques and the supplies needed to make featured projects. It's really more of a learning platform.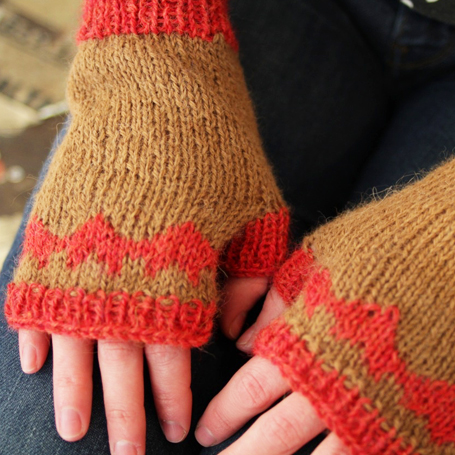 LO: How would you say that an online craft tutorial compares to a real-life crafting class?
CC: The major difference is accessibility and the instantaneous factor; you can start a project at 2am and have an entire community that can help you through your process. We have a technique and glossary section under each project where you can comment or ask a question.
We do organize live events where we engage with our members in person. We have to be where our community is and where the creatives are. In the summer we'll have DIY lounges at all the renegade craft fairs nationwide!
LO: Would you say that Kollabora is sustainable?
CC: The platform itself can definitely sustain itself because a lot of it is user generated. We're always getting fresh, new content and inspiration and the community is very powerfully connected. People support each other through comments and even in cases of a bad comment, other members have made a point of responding by saying that the platform is a positive environment so we don't talk to each other that way.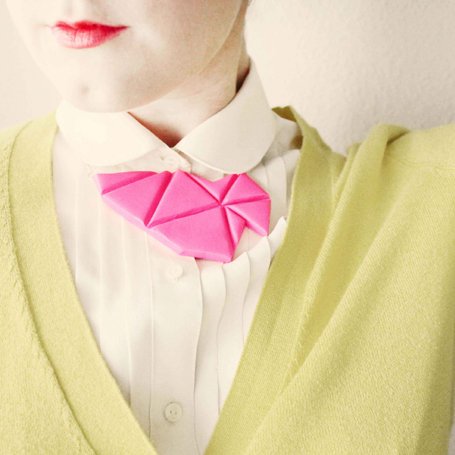 LO: Why do you think there has been a revival in crafting?
CC: I think a lot of platforms out there have been disrupting the way that people consume and create and the maker movement has been a popular reaction to that. There's a stronger connection to how things are made.
LO: Do you think the revived interest in crafting can change the fashion and textile industries?
CC: Absolutely! The way that our demographic has been consuming goods has always been very much packaged and there hasn't been a story connected to it. There's always a need of a story and that's a very powerful thing. That story usually includes how its been made, the person behind it, the inspiration and the emotion, and that's really what the Kollabora community is. 
LO: How do you hope to see Kollabora develop and evolve?
CC: I'd love to see us go beyond the categories that we currently have. Much of our time is put into listening to feedback and so it's really the community that will direct where we will go. It'll be very interesting to see where they take us.
 The Kollabora team is based in New York, and hosts an Open Lab every first Tuesday of the month from 5-7 PM on the 3rd floor of 39 Wooster St, SoHo. Pop in and hang out with the team and their DIY friends to learn more, share ideas and be inspired by the endless amounts of crafty creativity!
The Kollabora team is showing EcoSalon some love, and giving all our readers a special offer on any craft supplies ordered through the site before May 1st, 2013. Just use the code ECOSALON at
check out
for 20% off your craft supply order!
Images: Kollabora