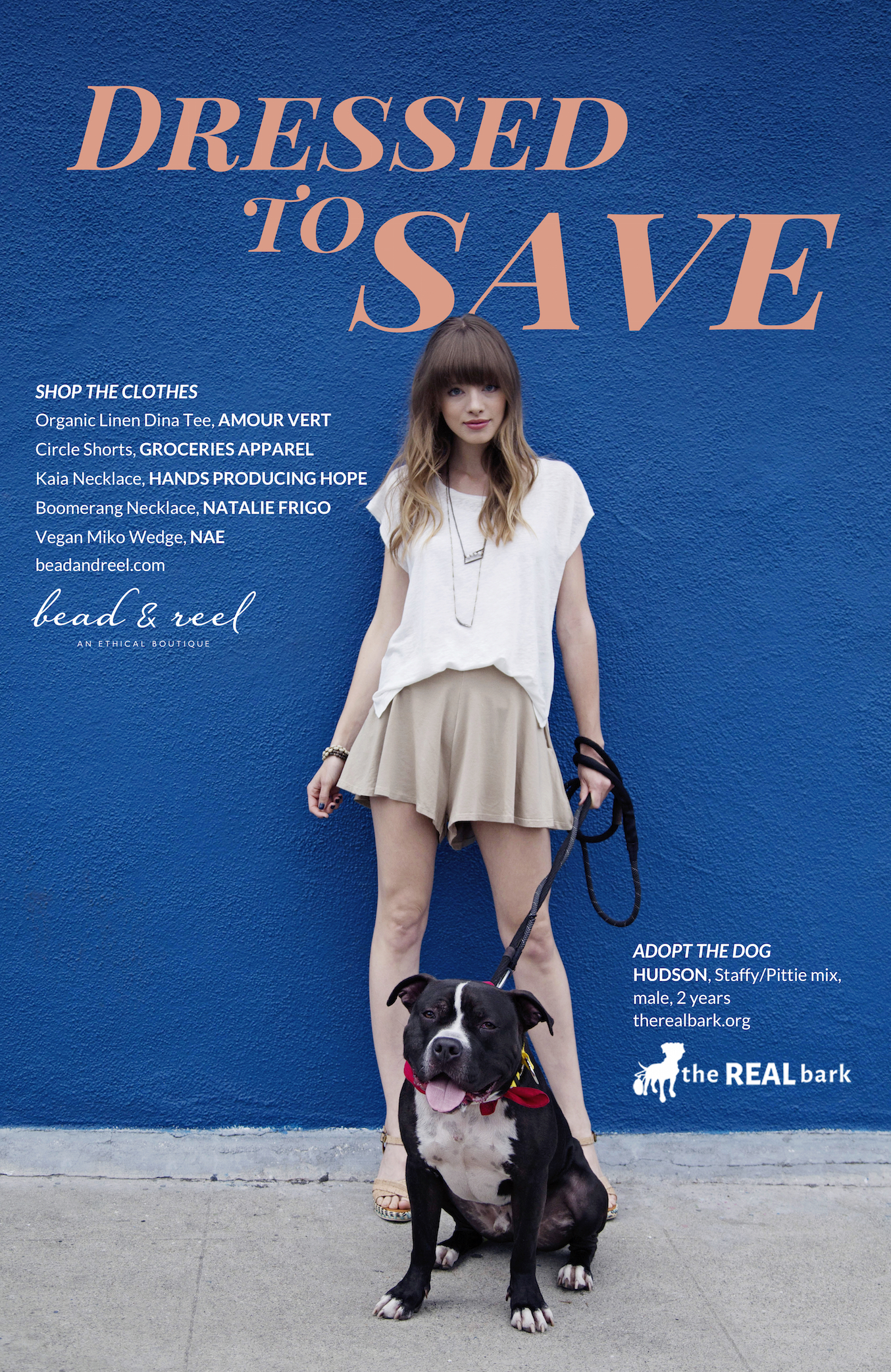 The fashion industry is synonymous with excess, indulgence, and Kardashian-like superficiality. But a few forward-thinking visionaries hope to change that. One such hopeful is Sica Schmitz, founder and curator of the award-winning website, Bead & Reel, an ethical LA-based boutique.
Later this month, Bead & Reel will host its third annual Fair Trade Fashion Show in Los Angeles, highlighting makers who are changing an industry tied not just to the superficialities and body image issues connected to high fashion, but also to the environmental degradation and human rights violations, like the horrific working conditions including child and slave labor, and human trafficking, rampant in the industry. I caught up with Schmitz via email about the event, the shocking stats on human slavery, and the fashion industry in general.
[This interview has been edited for length and clarity.]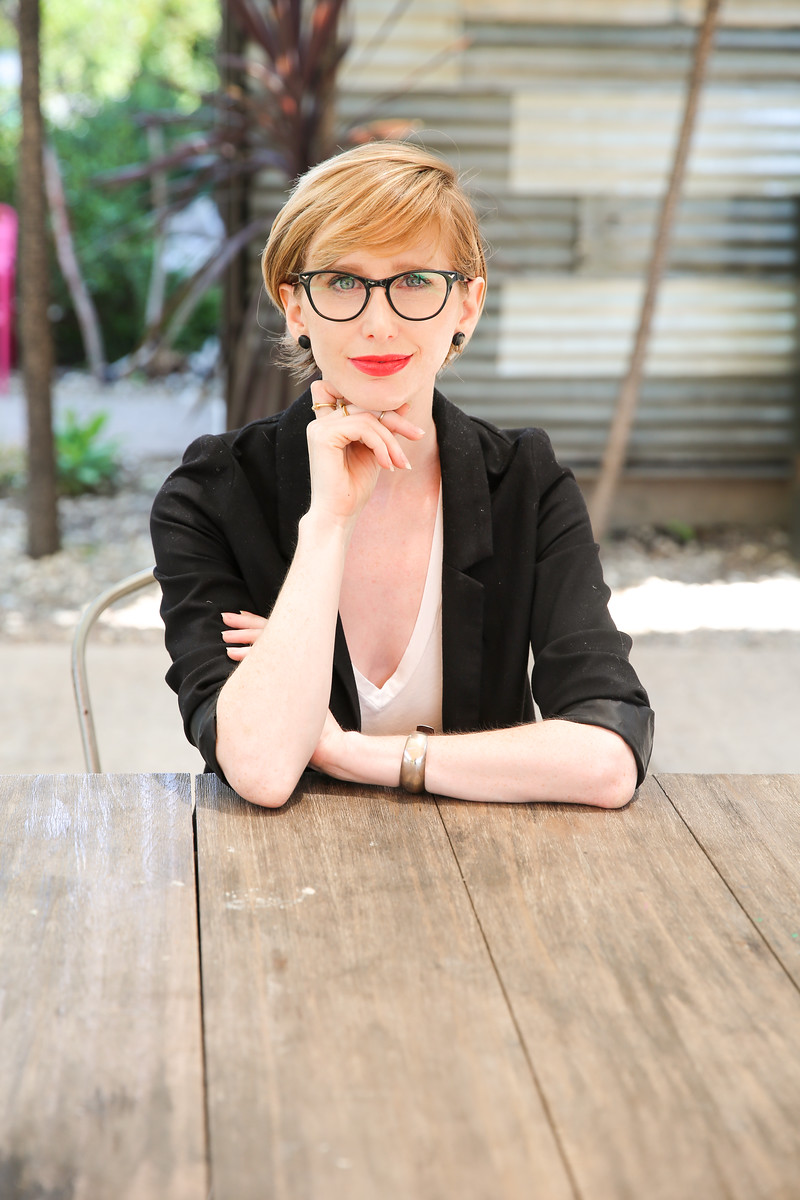 Jill Ettinger: Can you tell me a bit about the idea for the fashion show and the mission behind it?
Sica Schmitz: Believe it or not, fair trade is not yet synonymous with chic (though I hope to change that!). When I talk with most people about what I do in eco-friendly, fair trade, and vegan fashion, I can almost see the burlap sack flash before their eyes. These terms definitely have certain crunchy connotations, but the "granola" stereotype is just one of the many forms of sustainable fashion available. I really want to show another side of it – the side for business women and city dwellers and hip moms, and so I created the Fair Trade Fashion Show three years ago to offer a platform to showcase this somewhat unexpected side of fair trade.
Along with re-branding fair trade fashion, the mission of this event is also to educate and fundraise. It's not just a fashion show, it's also a discussion about the issues and solutions around human rights in fashion and a fundraiser for our charity partner Free the Slaves. 100% of the ticket sales and sponsorship for the fashion show go directly to the amazing work they do around the world to fight human trafficking and modern day slavery. This is really a place where you can have a more complete fashion experience: learn, shop, get inspired, and give back.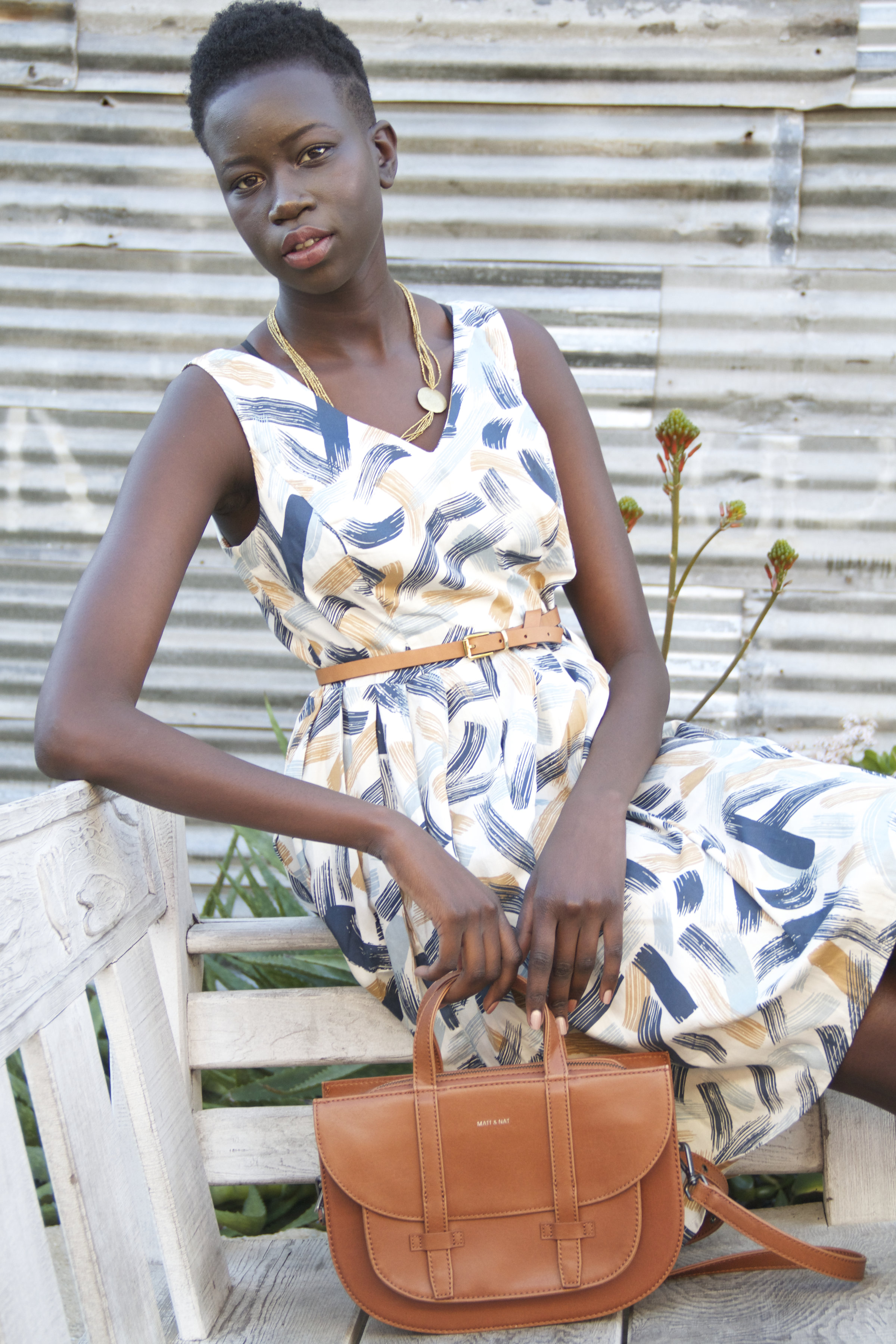 JE: Fashion shows are often a "who's who" place focused on anything but discussing social justice issues…how do you turn something inherently one-dimensional into a cause-driven event? Is it awkward to have such a weighty cause behind something often viewed as superficial?
SS: I think it's the traditional one-dimensionality of fashion shows that made me want to present our message through this medium, using something that is often superficial to entice people in the door who may not otherwise find out about these issues. Fashion is such a serious culprit when it comes to the rights of people, animals, and our environment, and yet most people dismiss it as a frivolous or silly industry. They don't know what a huge opportunity fashion is to create awareness and change – and I think a fashion show is the perfect, unexpected place to spread this message. And yes, there definitely are some people who aren't ready to bring activism into their fashion, but I think – actually I know – there are so, so many people who are, and this is the fashion show for them.
JE: The event's focus of slavery in our consumer chain has to be a huge wake-up call to so many people — we just assume slavery is "done", right? But that's obviously not the case. Can you talk a bit about the issue, how many slaves are involved in the fashion industry, and what they are they being forced to do?
SS: Not only is slavery not done, there are actually more slaves today than in any other time in history. It's a huge issue globally, and one that touches all of us through the products we buy.
There are two separate issues when it comes to slavery and fashion. The first is actual slavery in the fashion supply chain. This can be through many different forms including child labor (being deprived of their childhood and safety), forced or excessive labor (working under threats or intimidation), or bonded labor (repaying inflated and often unachievable debts, sometimes through generations). These forms of slavery can be done through governments, businesses, or individuals. It's not legal anywhere, and yet it's prevalent everywhere.
It's often incredibly difficult to get accurate numbers in fashion – it's just not an industry that many scientists take seriously, so getting hard facts from environmental impacts to wage issues can be very challenging. Additionally, since slavery isn't legal, it's very hard to track. Unfortunately, I don't yet have a confirmed number for you on how many slaves are specifically in the fashion industry, however Free the Slaves states that there are 21 million slaves worldwide, and fashion is very much a part of it.
The second issue is that the exploitative conditions of fashion allow slavery to persist, even when workers may not technically be slaves. Globally, around 60 million people are directly employed by the fashion industry, and depending on where they work, anywhere up to 90% of them may not be making a living wage. Even in Los Angeles, garment workers earn an average of $5.15/hr – that's almost half of the legal minimum wage. When garment workers cannot support their families or send their children to school, it leaves them vulnerable to being trafficked into various forms of slavery – inside and outside of fashion. So the two things that fashion needs to address is first removing all forms of child and forced labor – period. The second is providing living wages (which really shouldn't be a groundbreaking ask) to its workers so they and their communities are not at risk for trafficking.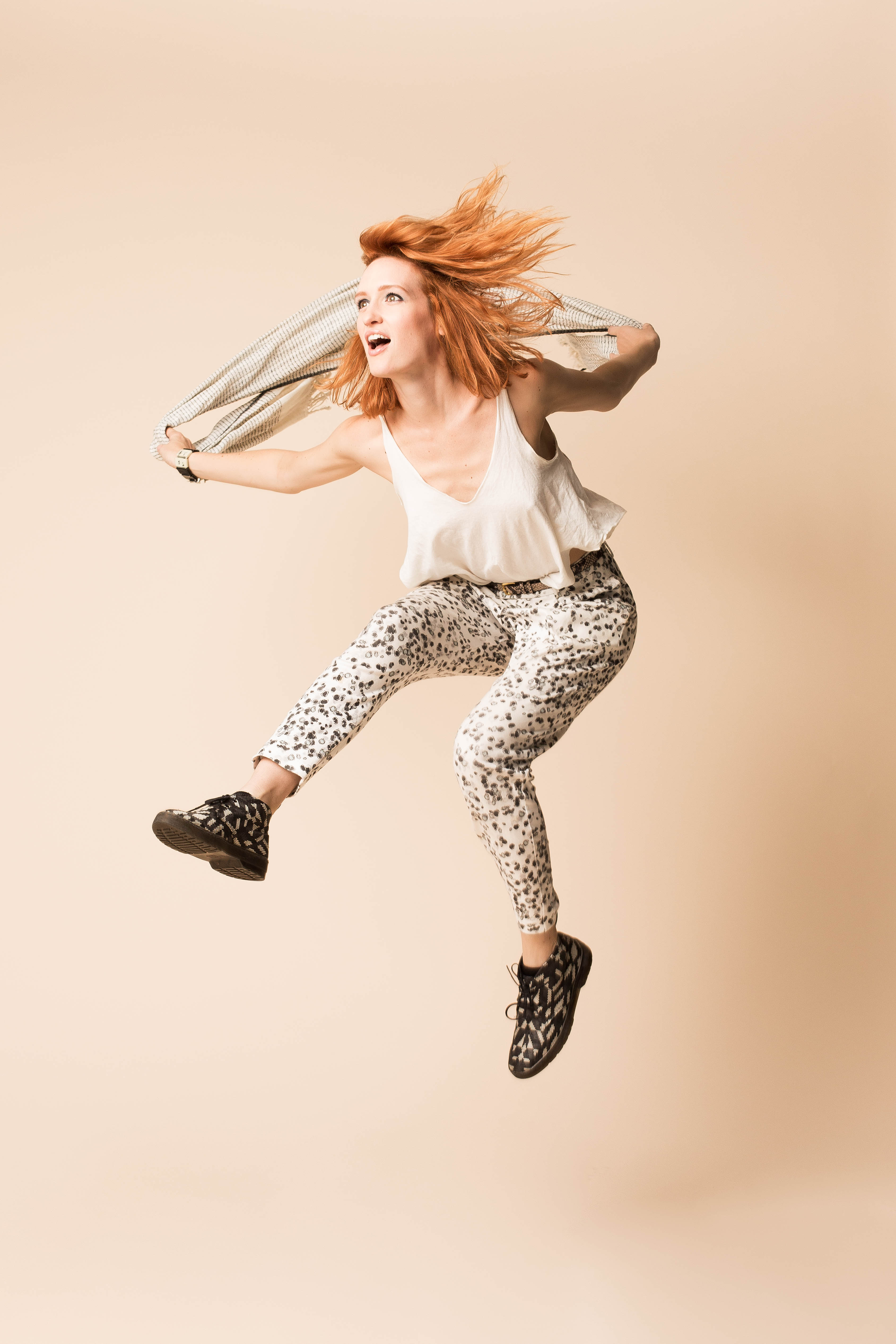 JE: Can you talk a bit about the Fair Trade fashion industry? Why does it matter? What's most exciting about Fair Trade Fashion right now?
SS: Fair trade fashion is basically what fashion should be. It offers really basic rights like fair wages, safety, freedom from discrimination and harassment – things that should really be standard but unfortunately aren't at all – yet. But beyond just reducing issues, it is meant to also empower, especially women. Fair trade allows women to have healthcare, family planning, education, quality of life, and to provide these for their families as well. Women typically invest up to 80% of their income back into their families and communities, so when we empower women with living wages, we are empowering whole communities.
There are multiple fair trade agencies which offer certifications and guiding principles including everything from worker treatment to environmental stewardship to cultural respect. Certifications are wonderful, but they also may be beyond the time or financial commitment many small brands can make, so just keep in mind that being certified isn't necessarily the only sign of whether or not a company is practicing fair trade.
I think the most exciting thing about fair trade right now is that there are so many new fair trade brands offering such a variety of styles, textiles, and price points. It's becoming so accessible, and so stylish! Even this year I've continued to discover so many wonderful new brands and can't wait to share them at this year's Fair Trade Fashion Show.
JE: A lot of people think Fair Trade fashion is either hippy hemp clothes or way too pricey. Can you dispel some myths about the industry?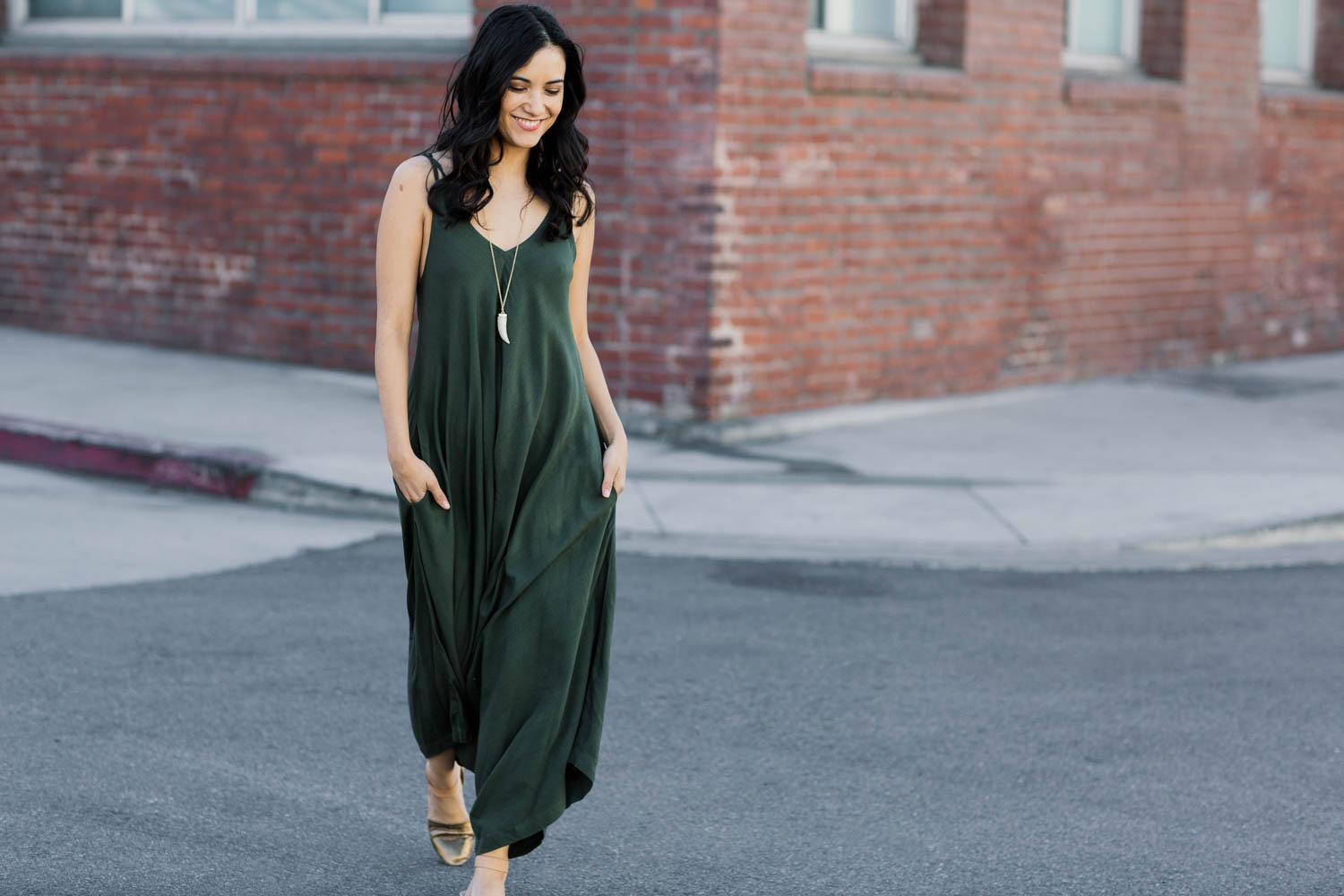 SS: Come to the Fair Trade Fashion Show and I would love to help prove these myths wrong!
But for those who can't make it, take a peek at what we carry at Bead & Reel. It's all fair trade and most of our clothing is below $150 – we even have fair trade, organic leggings starting at $24! We do have some hemp pieces (it's one of the most sustainable fibers, so I hope never to see it go away!), though I dare you to be able to figure out which ones are hemp just by looking 😉
I think most people may not know that you can now buy fair trade basics at Target starting at around $13, or that style icon Emma Watson wears fair trade. Whatever your style or price point, there really is something in fair trade for you.
JE: What's the biggest thing consumers can do to best keep their funds away from slave-labor industries? Is that even possible when it comes to fashion?
SS: It's important to understand that fashion supply chains are long and dense. Most major brands don't fully know whether or not there is slave labor at some point in their supply chain, so it's very, very hard to avoid. I'm not saying this to make you give up hope, but instead just to make you aware that I think it's important to support brands that are trying, even if they aren't fully "perfect." Resources like Project Just, The Good Trade, and of course Bead & Reel are great places to start to find brands that are trying really hard and making the best possible choices they can.
And beyond shopping, there is a lot that consumers can do. Put pressure on companies – ask them about their factories, and where their fabric is from. Let them know you're paying attention. You can get involved in the Fashion Revolution each April which is a growing movement to ask companies #whomademyclothes? And contact your representatives! The UK has the Modern Slavery Act and we should have one too – call you senator or congressperson and tell them this is important to you that we close loopholes and clearly establish that slavery is not acceptable in America (as if we don't have enough things to be calling about already, right?).
JE: Your company Bead & Reel has been getting a lot of buzz lately (and awards!). How does it factor into this event?
SS: Thanks for noticing! It's been a very exciting time for Bead & Reel, and I'm so proud of what my small company has accomplished in the past 2.5 years since we opened.
I very much believe that a rising tide lifts all boats so any recognition that Bead & Reel receives is also recognition for fair trade and vegan fashion. While Bead & Reel is hosting the Fair Trade Fashion Show, it's also a hugely collaborative event with dozens of fair trade brands, non-profits, and local restaurants, and I hope it can stand on its own as a buzz-worthy event.
—
This year's Fair Trade Fashion Show is being held on July 29 at CTRL COLLECTIVE in downtown Los Angeles. Featured panelists include Kestrel Jenkins, Founder and Producer of Conscious Chatter; Mike Farid, President Nature USA; Hoda Katebi, Founder + Creator JooJoo Azad; and Jeff Denby, Co-Founder The Renewal Workshop (and PACT Apparel). Pop-up shops by Maggie's Organics, Malia Designs, Heshima Kenya, Kishé, Ten Thousand Villages, Elisha C., Lucy & Jo, International Sanctuary, Hipsters for Sisters, Action Kivu, Fair Trade LA, and rHope. The event is benefiting Free the Slaves, an international nonprofit dedicated to liberating slaves, and changing the conditions that allow slavery to persist.
Find Jill on Twitter and Instagram
Related on EcoSalon
Remake: Advocating for Slow Fashion and the Women Who Make It
EcoSalon's Fair Trade Fashion Guide
12 Ways to Disrupt the Fast Fashion Industry By Repurposing Old Textiles
images courtesy of Bead & Reel