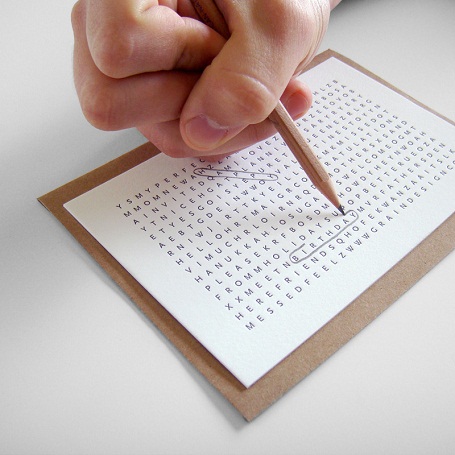 Is it a card? Is it a puzzle? No, it's a one-card-says-all crossword puzzle!
The Utility Card is ready-made for just about any occasion, including Christmas and Birthdays, Valentine's Day and Mother's Day, 'sorry's, 'thank you's, 'mazel tov's and 'congrats'. Just circle the rightful sentiment and sign your name on the back.
Collaborative design group Grain created the utility card, which has more than 100 well wishes hidden on extra thick tree-free paper made from cotton fiber waste. It comes with a brown 100% post-consumer recycled envelope. And a cheat-sheet for when you're at a loss for words.
Available from Grain for $4 a set.
Look for Lustables daily at EcoSalon. 100% gorgeous green finds, and never sponsored. Submit your favorite to tips@ecosalon.com