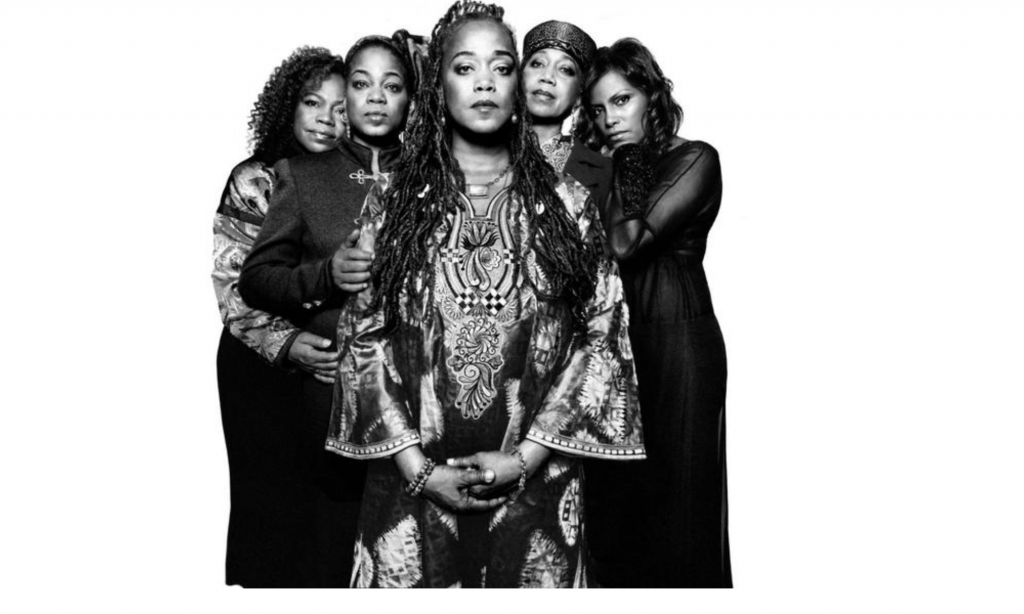 2017 is the year of staying woke about human rights movements and violations. So, it's only natural that 2017 also is the year that Malcolm X's daughters launched a clothing line dedicated to their father.
The Malcolm X Clothing Line
Malcolm X's daughters, Qubilah Shabazz, Ilyasah Shabazz, Attallah Shabazz, Malikah Shabazz, Malaak Shabazz, and Gamilah Lumumba Shabazz, have partnered with Hingeto, a technology company, to bring the Malcolm X clothing line, called Malcolm X Legacy, to the masses, reports Blavity.
According to Blavity, Leandrew Robinson, co-founder and CEO of Hingeto, is excited to help honor Malcolm X and his legacy through the new line.
"Honoring Malcolm X's legacy via a clothing store is a dream," says Robinson. So, Robinson feels it's the most meaningful application of Hingeto's system to date.
"We first met one of Malcolm's daughters alongside Colin Kaepernick in a full-day meeting in New York," adds Robinson.
"It was clear Malcolm's principles are as relevant today as ever. We all thought it was imperative to represent his message and today's human rights movement as a brand that people can outfit themselves in daily."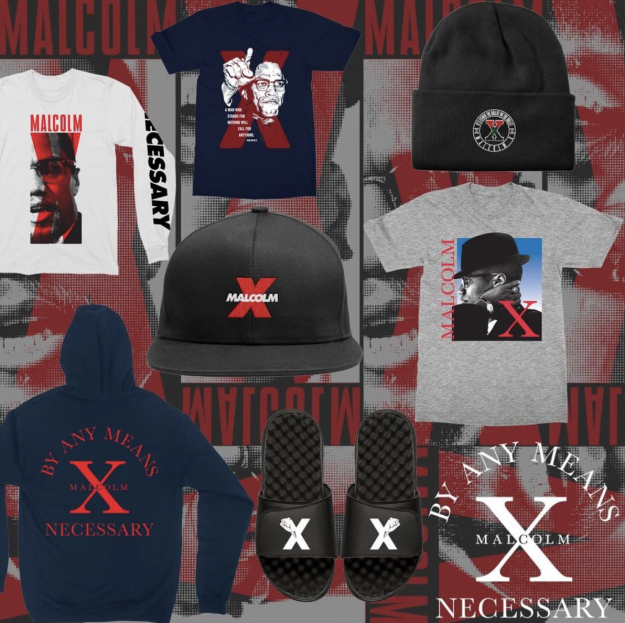 Clothing line principles
The clothing line will reflect Malcolm X's 12 principles. These principles include:
Unity: Uniting ideas, organizations, and institutions. This will lead to a better future.
Human rights: Human rights are god-given. They must be recognized by all Earthly nations.
Self-sacrifice: Malcolm X equates self-sacrifice with "the dignity and glory of humanity"…
Spirituality: The individual's spiritual journey can allow one to achieve their highest potential and enlightenment.
Self-determination: When one can direct and control their life, they control their history and future.
Education: Education and critical thinking can help liberate a person's mind.
Economic independence: Strong personal and community economics can liberate one from "economic slavery".
Self defense: Everyone has the right and obligation to defend their self in order to survive.
Anti-racism: All forms of racism and discrimination dehumanizes human life.
Cultural pride: People should be aware of and have pride in their culture and ethnicity.
Restoration: One must restore the broken bonds with their people, heritage, and past.
Justice: One must dedicate their self to establishing justice all over the world.
Current offerings
Currently, the line is selling t-shirts in various prints priced at $36.99. It also has one long-sleeve t-shirt for $44.99. Other products, including a beanie, hoodie, and flip flops, are featured on the Malcolm X Legacy Instagram page. However, there's no word on when those products will be available for sale.
The clothing line is already receiving a lot of buzz. In addition, it has already "gained the support of Colin Kaepernick," adds Blavity.
Related on EcoSalon
Come Together: 8 Beautiful Artisan and Designer Fashion Collaborations
Black History Through Fashion: Exhibit at Chicago History Museum Celebrates African-American Style
Protest Often: Young Black Men Matter, Black Lives Matter