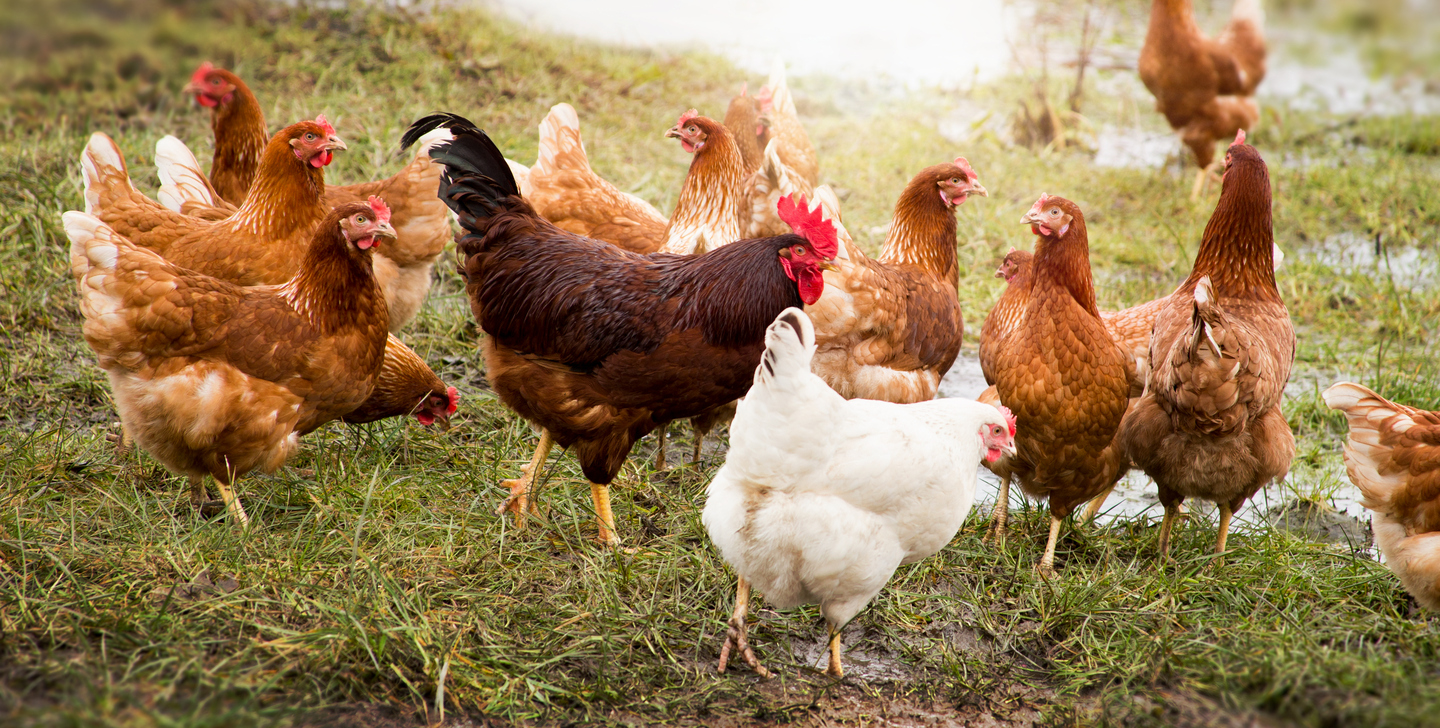 D'Artagnan's Green Circle chicken line combines heirloom chicken breeds and modern, sustainable practices to remain at the forefront of sustainable meat production, and the line's increasing popularity proves founder and CEO Ariane Daguin knows what she's doing.
Ariane Daguin: A Pioneer of Sustainable Meat and Poultry
When D'Artagnan was first founded in 1985, free-range and natural were far from the omnipresent buzz words they are today. But Daguin already believed that humane, sustainably produced meat tasted better, and she did everything in her power to make it a reality.
Daguin was raised in the Gascony region of France, where her father, Chef André Daguin, was famed for his artistry with foie gras and other Gascon specialties. It's no surprise that when, in 1985 Daguin launched D'Artagnan, she became the first purveyor of game and foie gras in the U.S.
But Daguin's expertise is not limited to this controversial French delicacy. She has long been at the forefront of the organic movement in America, pioneering free-range chicken production and distribution in the States. Not only did Daguin receive the French Legion d'Honneur in 2006 and a Lifetime Achievement Award from Bon Appétit in 2005, but she was recognized one of the Most Creative People in Business by Fast Company in 2014, a title she strives to live up to every day at D'Artagnan.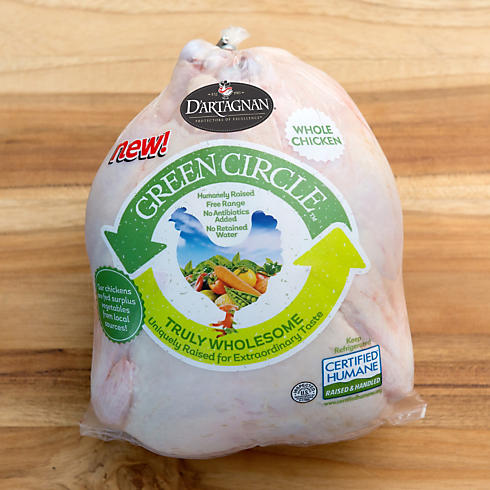 The Green Circle: Closing the Food Waste Gap with Heirloom Chickens
D'Artagnan's newest venture is Green Circle Chicken, a line that brings an element of Daguin's roots to the United States.
The inspiration for the line was bringing that farm-fed, robust flavor back to chicken, a flavor that Daguin knew would be best developed by feeding the animals real vegetable scraps.
"Where I come from, in Gascony, chickens roam around the farm and eat scraps of vegetables and bits of insects," says Daguin. "I wanted to see how we could do that here."
The first step was to choose an heirloom chicken breed, which, Daguin notes, would be better equipped to digest veggie scraps instead of the grain mash that many of our industrialized breeds have been raised to consume.
"I went back to a very sturdy breed from the Landes region," says Daguin: a Brune Landaise or Landaise Brown chicken, beloved by chefs like Antoine Westermann of Le Coq Rico for their texture and flavor.
To feed the chickens, Daguin began a system of recuperating buckets full of produce scraps from chefs when slaughtered chickens were delivered, an ingenious albeit complex system that lent the Green Circle line its name.
"It was very exciting, but it was very complicated," says Daguin, chuckling. "We lost a lot of buckets."
Eventually, Daguin decided to streamline the process by sourcing her scraps, not from chefs, but from Amish markets in Lancaster county.
"Those markets were very happy to give us the leftovers at the end of the day, so instead of peelings, we got just the ugly vegetables," she says. Chefs who receive Green Circle chickens now compost their scraps instead, which she notes is even more sustainable than constant scrap shuttling.
The Future of Green Circle
While Green Circle is an extremely popular line at D'Artagnan, Daguin still has some ideas for improvement.
Daguin's next step will be to streamline the delivery process, which she calls "one of her biggest concerns." She recently hired two people whose sole job is to coordinate delivery logistics to ensure that trucks are as efficient as possible. The company is also experimenting with hybrid trucks to reduce its carbon footprint even further.
While Daguin and D'Artagnan are indeed models for sustainability, with guaranteed antibiotic- and hormone-free chicken and the coveted Certified Humane label, make no mistake: this Frenchwoman's first order of business will always be flavor. Luckily, Green Circle delivers there as well.
Green Circle has won countless blind taste tests, including one in the New York Times, and when Michelin-starred Jean-Georges Vongerichten first tasted Green Circle chicken, witnesses claim he was on the verge of tears.
Aged versions of the chicken are now available as well. Chef Westermann requests that the chickens be kept alive for 110 days before slaughter – a full month longer than baseline Green Circle Chickens and nearly three times as long as conventionally raised American chicken – for a chicken that is textured and full of flavor.
Related on EcoSalon
The Green Plate: What Every Meat Eater Should Know About Humane Certifications
Who Knew a Chicken Could Make Us Feel Patriotic Again? [Video]
Your Avocado Toast Habit is (Probably) Unsustainable, But That's About to Change