Organic cotton, hand embroidery, block printed lively patterns and recycled saris feature in a collection of silhouettes that celebrate the female figure.
Known as the "pioneer of Fair Trade and sustainable fashion", People Tree has certainly come a long way in providing ethically produced clothing that meets the trend-oriented eye of the modern consumer. Since 2001, the label has been working to improve the lives of the farmers and artisans that have a hand in creating clothes for the label, ensuring fair and healthy living conditions that aren't compromised for the sake of fashion. A high commendation recipient of the recent London Sustainable City Awards, People Tree demonstrates its charming interpretation of desirable and sustainable fashion through its most recent, 1950s inspired collection.
There's something to be said for a beautiful, figure flattering dress, and the designers at People Tree have certainly taken on the task of offering just that this season. Taking inspiration from '50s silhouettes and prints, the newest collection features waist cinching, above-the-knee styles with sweetheart necklines, boat necks and dropped sleeves. Several of the materials used have been handwoven on a jacquard loom, and the embroidered dresses have all been embellished by hand.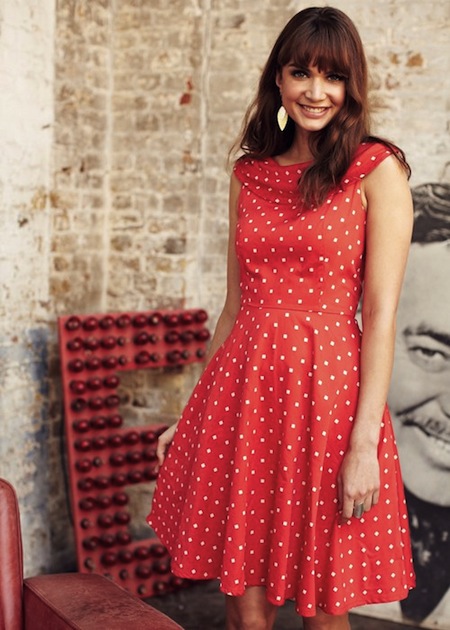 Feminine skirts also take center stage in People Tree's SS 2013 collection, with hip-hugging pencils in easily matchable, simple colors, alongside girlier versions in bold, colorful prints and high-waisted bell shapes. All are made out of 90-100 percent certified organic cotton.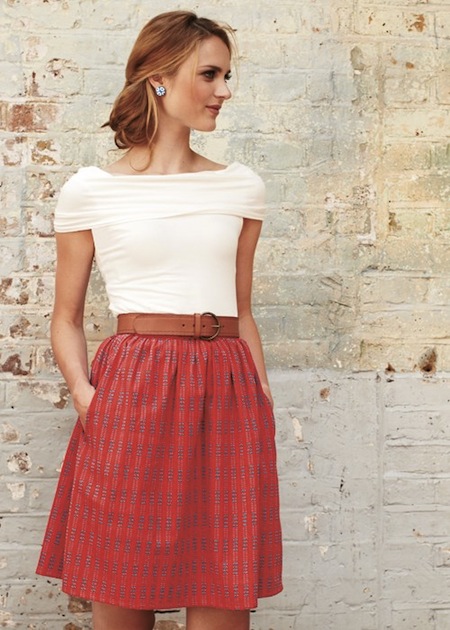 Peplum shapes, draped hems and graphic prints feature on shirts and tops which are perfect with a pair of cropped trousers. People Tree offers several pairs of organic cotton trousers,  but our favorites are the navy ones with white polka dots and the black and white monochrome flower print pair.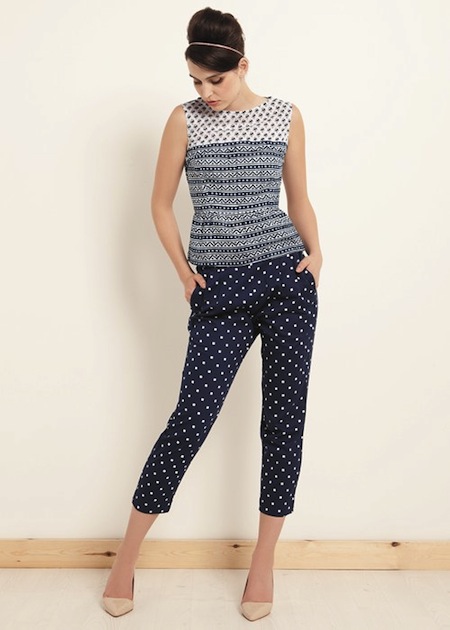 As a staple of the '50s wardrobe, People Tree certainly hasn't forgotten about the cardigan. The hand-knit collection includes skillfully embroidered, delicate flower and fruit motifs that add the perfect touch of romantic color to a spring wardrobe.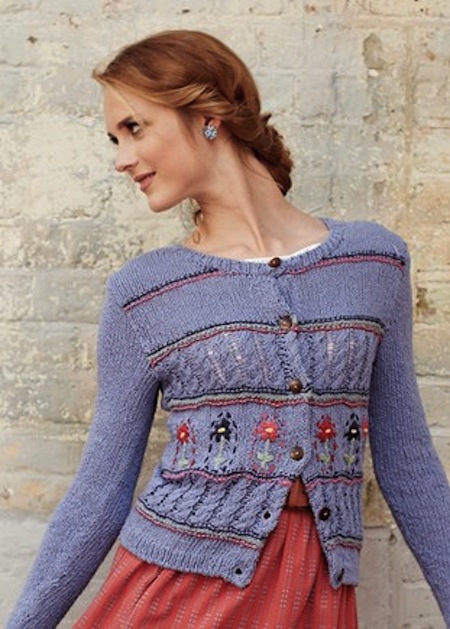 People Tree also boasts a collection of Fair Trade accessories including bags, scarves, cases, belts and socks. All of these items are handmade by artisans and several of the bags, clutches and make-up cases are even made out of recycled, 100 percent cotton saris.
People Tree items are available through their UK-based online store with standard shipping costs coming in at approximately $15. There are currently no stockists based in the US, but contact the label to become the first one! Signing up for their email newsletter will also give you 10 percent off your first purchase. So, feel free to spring into this shopping spree with a clean conscience!
Images: People Tree