Image: Luva Huva
EcoSalon's best picks for sustainable sleepwear that helps you get your beauty sleep.
Our frantic search for the fountain of youth invariably ends up with hours spent gleaning beauty tips from celebrities in fashion magazines. There must be something they know that we don't? But after one more 40-plus flawless actress professes the secret to her unlined face and radiant glow is, "getting enough sleep and drinking plenty of water," maybe its time to downgrade your Sephora VIB status and take the advice at face value.
Increasing your daily water intake is one thing, but getting the deep restful type of sleep that results in bright eyes and clear skin is easier said than done. Experts say the key to falling into a deep and rejuventing sleep is developing a relaxing routine before bed that lets your body know its time to rest. While it's easy to dismiss nightwear or think it is not of much importance, one of the best bedtime rituals is to slip into nightwear that is comfortable and relaxing.
With so many sustainably-made options available, why not ease into some of the most dreamiest sleepwear you can find and wake up in the morning feeling pampered and, yes, even prettier?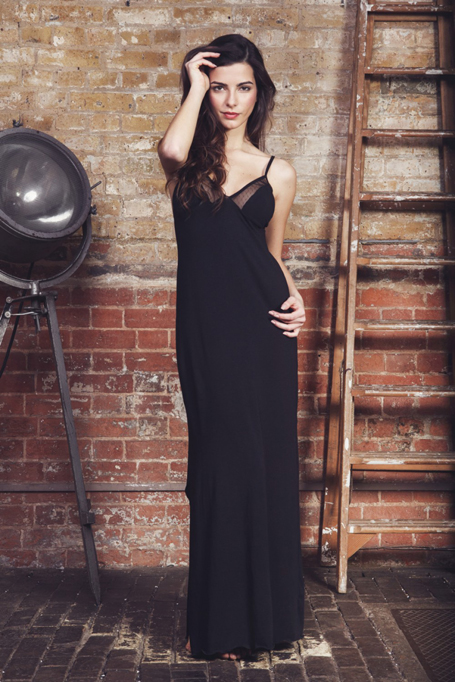 Image: Luva Huva
1. Luva Huva makes beautiful ethical sleepwear and lingerie handmade in the U.K. The elegant Cosette black maxi nightgown with a flattering side slit and fine spot lace detailing at the bust is made from 70 percent bamboo and 30 percent organic cotton and lace.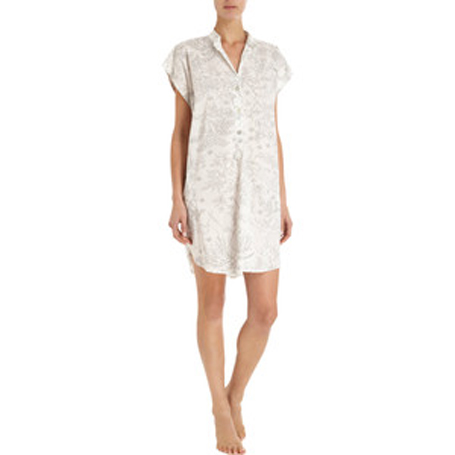 Image: Loup Charmant
2. Loup Charmant's  delicate sleeveless v-neck tunic is made from the lightest organic cotton voile in a jungle print and includes a button placket and front slash pockets. Made in the U.S. and available at Barneys.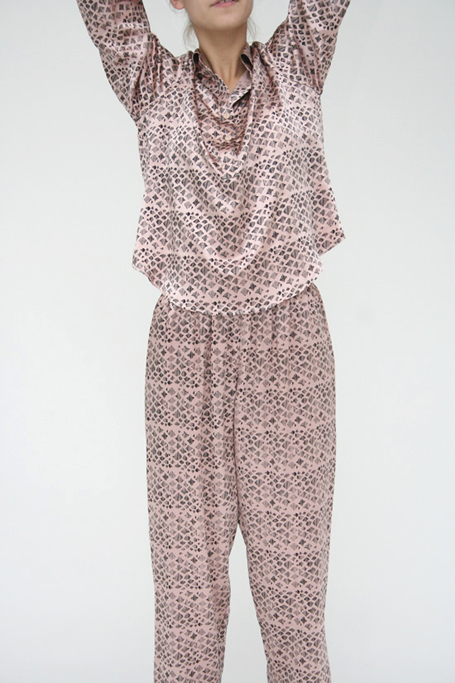 Image: Lina Rennell
3. Lina Rennell's luxury silk pajamas feature an amazing black Ikat cat print on a dusty rose background. Designed with a gentle and comfy elastic waist and loose fit, they are made by hand in California. Available at Beklina.com.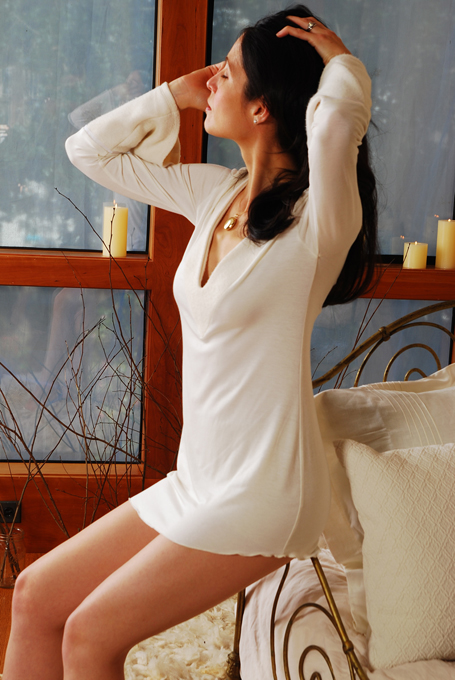 Image: Snoa Sleepwear
4. Snoa Sleepwear is known for their romantic, warm sleepwear for chilly nights. The best-selling Hot Toddy nightgown is made from organic bamboo fleece that hugs curves and flatters with a plunging V-neck and trumpet cuffs. Made in San Francisco.