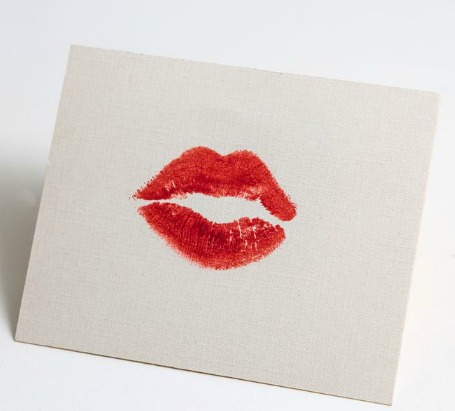 Most women are lip stuff junkies to some degree. Gloss, stick, stain, balm…whatever your lippy of choice, it's the cherry on top of your makeup routine. Find out which is your best lip color in our month by month guide.
Have you ever noticed that your favorite lip color looks all wrong as seasons change? You wouldn't wear black calf high boots or red plaid in the heat of summer or your flowy mango tank in the winter, right? It looks all wrong. Same goes for lip color.
As if it's not enough fun to pick out a new lip color, how about a different one for each month? Think of it as trying something new. In a colorful, gorgeous, stylish way.
All of the following lip color choices are made with organic ingredients and contain no harmful stuff. Oh, and did we mention gorgeous?
Your Month By Month Guide to Choosing the Best Lip Color
January may be coming to a close, but it's not over yet. Plus this month's color has a place in your beauty regimen year 'round. Ilia Beauty Tinted Lip Conditioner in Crimson & Clover is a vibrant red that goes on sheer. Dry winter lips stay hydrated thanks to plant oils and cocoa butter.
February brings Valentine's Day and who wouldn't look sweet enough to kiss in Ilia Beauty Lip Gloss in Love Buzz? This pretty pink dresses up any pucker.
Spring style forecasts the statement lip. What better time to try something bright than March? A swipe of RMS Beauty Lip2Cheek in Beloved ought to do the trick beautifully.
April may bring showers, but that doesn't mean lips have to look dreary. Alima Pure Velvet Lipstick in Georgia is a berry pink that'll have you tip toe-ing through the tulips.
May is time to bloom. Vapour Organic Beauty Siren Lipstick in Coquette is petal perfect.
Kick back and relax in June with an almost clear, super sheer, barely there hint of color. Acure Organics Lip Lush in No Strings is just the thing.
July calls for a hit of color. Whether you're blowing off fireworks, hitting the beach, or hanging at the pool, Kjaer Weis Lip Tint in Sweetness gets lips fired up.
August is the segue from summer to fall. Nude is the perfect transitional shade. Kjaer Weis Lip Tint in Dream State has just enough peachiness to look natural.
Go deep in September with a sheer berry. W3LL People Nudist Lip Shine Stick in Fig looks like a dark purple that goes on like a stain. Result: a sheer berry smudge of color.
Take a bite out of October a glossy fruit punchy hit of color. RMS Beauty Lip Shine in Sacred will do nicely.
November may conjure earthy hues. Ilia Beauty Lip Gloss in Gypsy is no boring brown. Just deep, rich, smoldering color.
December calls for something special. W3LL People Universalist Multi-use Colorstick in Moonstone Glow lends a dusting of sheer gold shimmer to not only lips but eyes, cheeks, collar bones…use your imagination. Top lips with Ilia Beauty Lip Gloss in White Rabbit.
Related on EcoSalon
9 Ways to Stretch Your Natural Makeup So it Lasts Longer
5 Steps to a Naturally Sexy Pout
How to Buy Organic and Natural Makeup Before Your Head Explodes
Image of lipstick via Shutterstock