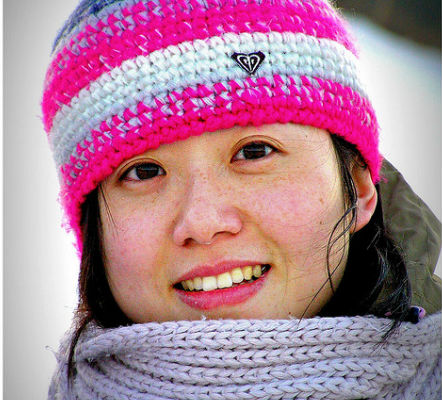 Dry, winter skin is no match for these five naturally wonderful beauty products that will keep you glowing.
After 15 sun-speckled years of giving directions to the Hollywood sign, I recently moved back to the northeast. This was not the move of a California girl who knows the best beauty products for sun protection like she knows her Sigalerts. In fact, I have a long and storied childhood steeped in ice and snow. Growing up, I scoffed at icy temperatures, baring my face to bone-chilling winds with nary a chapped cheek to be had.
Now, in the middle of a Boston winter, I can't go outside without instantly looking like a dehydrated fish. The difference? I'm actually sheathed in the skin of an adult woman. Winter didn't seem to bother my younger-me skin, leaving me to strut around in the cold like an un-moisturized Kardashian on camera. But now, the baby fat of my youth having fled to the cheeks of my nieces, means winter's cold  winds have the upper hand.
But luckily, for all of us who haven't seen the sun for several days because it's hanging out in Florida playing Canasta, the beauty industry has offered up the tools to fight back against winter blues. Here are five of the best beauty products to brighten our skins—and our spirits.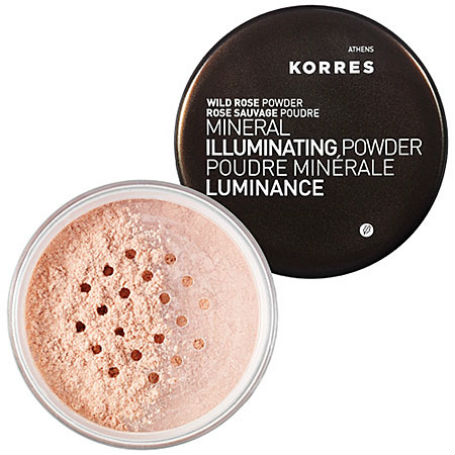 1. Wild Rose Mineral Illuminating Powder by Korres ($18.00)
If you feel like your skin is about as reflective and glowing as that pile of muddy snow with the burrito wrapper frozen into it, this light illuminating powder from Korres is a great solution. With a lovely rose scent, it offers up a universally-flattering brightener for your skin tone, giving your skin a shimmery, natural glow. It's also free of talc, parabens, sulfates, and synthetic fragrances.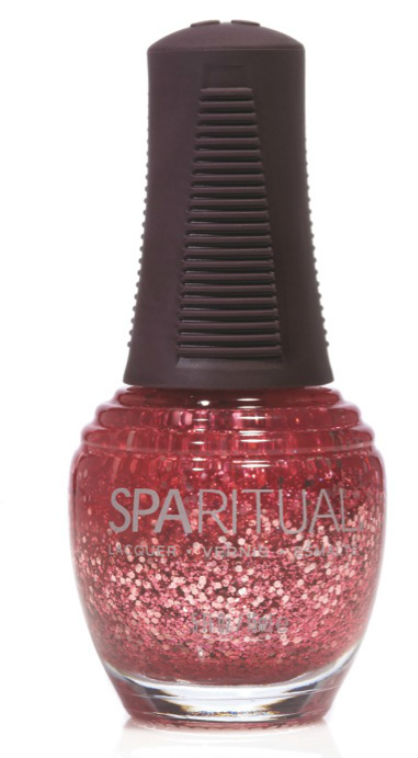 2. Survivor by Spa Ritual ($12.00)
Sometimes, the best beauty products can be something that is just fun to wear—and one that is also doing good in the world. From SpaRitual comes Survivor, this sparkly pink nail polish shade inspired by the "strength and personal power women possess." With 20 percent of profits going to Fran Drescher's Cancer Schmancer health-advocacy program, this vegan product is free of harmful DBP, toluene, formaldehyde, and formaldehyde resin.
3. Organic Milk Bath by Osmia Organics ($50.00)
Sometimes, when you're chilled to the bone, you just want to take advantage of the most awesomely modern conveniences of the modern world—accessible hot water. (The use of which, okay yes, you should be conscious of as a proper eco-person.) So when you're soaking in a warm, volume-curated bath this winter, consider adding Organic Bath Milk to soothe and moisturize your skin. Made with organic buttermilk powder, organic oats, and baking soda mixed with organic and wild-harvested essential oils, your bath will turn into a warm, milky, skin-conditioning soup.
4. Biodynamic Facial Soufflé by Elemental Herbology ($76.00)
If you're in the market for an intense moisturizer than doesn't feel like your shellacking butter onto your chapped cheeks, consider this light moisturizer from Elemental Herbology. With a silky, lightly-floral application, this over-night mask is an excellent solution to dry and dehydrated skin. Using premium-grade botanicals ethically-harvested, it employs SLS-free surfactants that are 100 percent biodegradable.
5. Parsley and Sour Cream Mask by You (Market Price)
Not all of the best beauty products have to drain your bank account. Consider whipping up a homemade beauty solution right from your refrigerator. Beauty expert Narine Nikogosian offers up this skin-brightening solution in her tome, Return to Beauty: Old World Recipes for Great Radiant Skin. For dry skin, take one tablespoon of chopped parsley and one tablespoon of organic sour cream. Mix the ingredients together. Apply to your face for 20 minutes, rinsing with cold water.
Image: glorius/Flickr