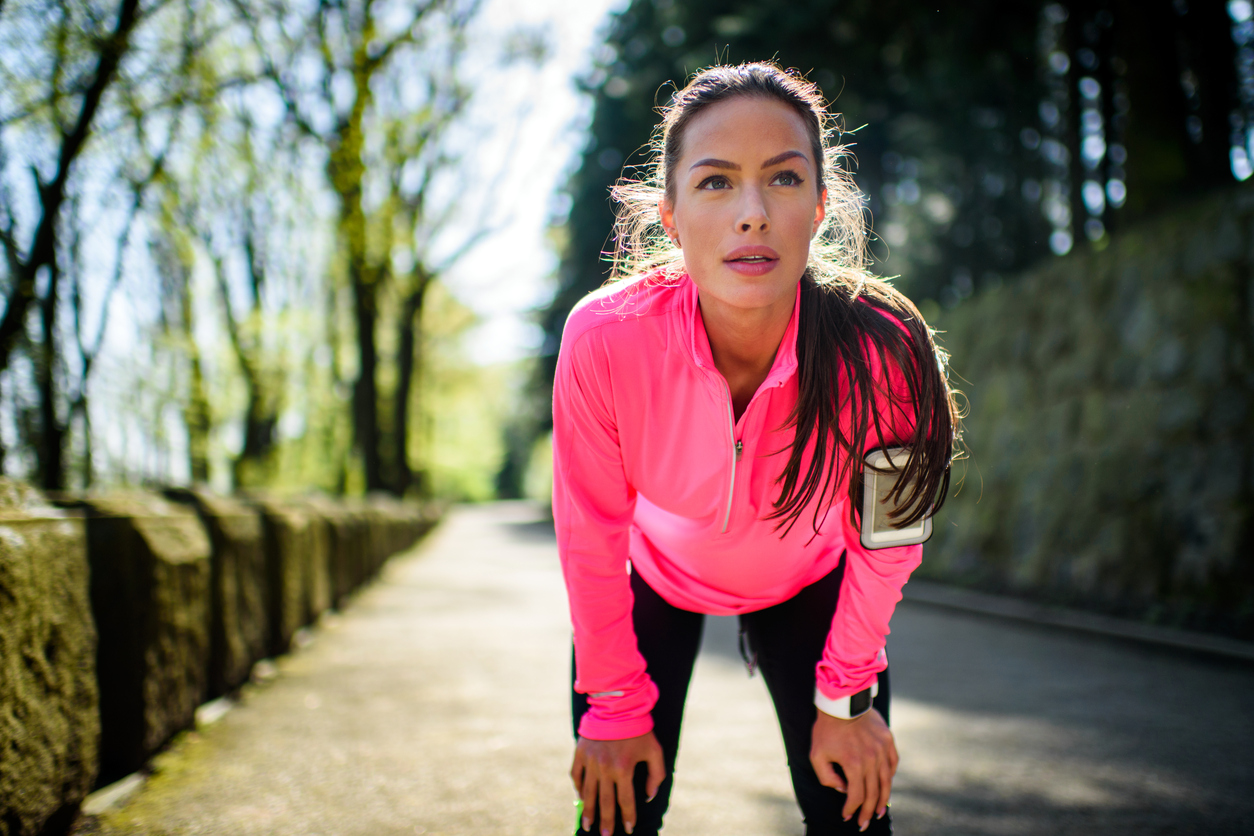 This week's edit features five handpicked pieces of gear that are perfect for working out…or doing whatever the heck you feel like at the moment. Not only do each of these items stand on their own, but you could also mix and match every one of these garments and accessories together, creating several beautiful outfits.
1. Sleek Silver Jacket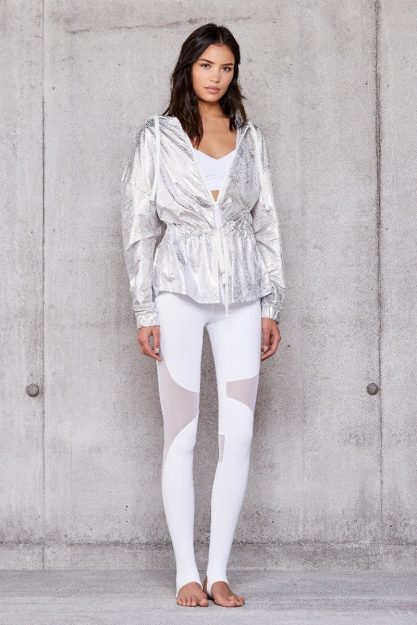 Talk about a gorgeous, wear anywhere (and everywhere) piece! This amazing jacket is on trend with its iridescent silver exterior, offers a super flattering peplum silhouette, and can easily be dressed up or down. Featuring a removable hood and meta lux zipper, you could even get away with this at work on casual Friday. Transition seamlessly from studio to street, and pair this beauty with all your favorite staples. Loving this look with white monochrome ensemble, but feel free to mix things up with pop of color, or even your favorite jeans. Priced at $116.
2. X-Factor Sports Bra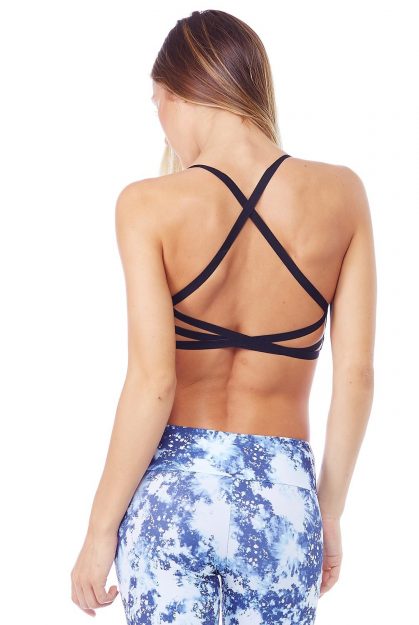 Yes, yes, yes, a sports bra totally made our list, especially since it's a practical (and usually way more comfortable) swap for your regular bra. This one features delicate straps and details, but stays put with a nicely sized band around the chest. Pair it with leggings or yoga pants and your favorite loose-fitting tanks or crops for working out. For wear outside the gym, pair the strappy sports bra with anything where you won't mind straps showing, or when you're in need of extra coverage. Sheer or lace tops, open back sweaters, or a flowing kimono would all working nicely. Priced at $44.
3. Quick Change Tank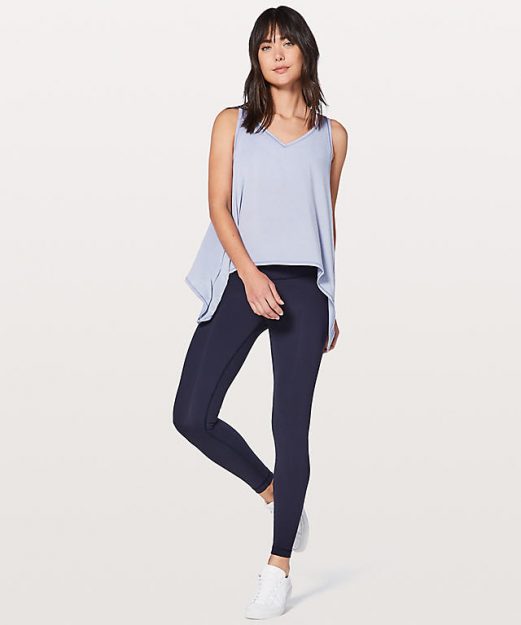 At first glance, this tank doesn't even look like your typical gym gear, and that's because it's suited for both working out and weekend romps. The trapeze shape and shark bite silhouette give off a casual, relaxed vibe that's great for wearing with leggings, jeans, and shorts. However, tie the flowing side pieces together behind your back or around your midsection, and you'll have a top you can down dog in without having a shirt dangling in your face. Whenever the mood strikes, change the look of this top quickly and easily. Priced at $29.
4. Zen Garden Yoga Pants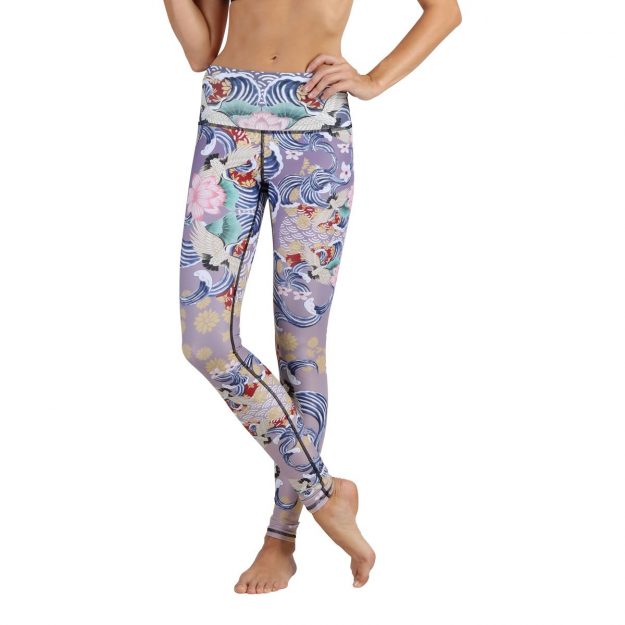 From Yoga Democracy, makers of vibrant, lively, and patterned leggings that are also super sustainable (like, fabric derived from post-consumer plastic sustainable), you'll appreciate the whimsy of the brand's pants if you're into quirky patterns, florals, and wanderlust themes. This particular pair features a flowing, Asian-inspired print that wraps from waist to ankle. But there's no need to worry about the dyeing process used to create all those eye-popping colors, because it's completely non-toxic and eco-friendly. Pair them with a cute cropped hoodie and sneakers for a studio to street look. Priced at $75.
5. On Your Feet Shoes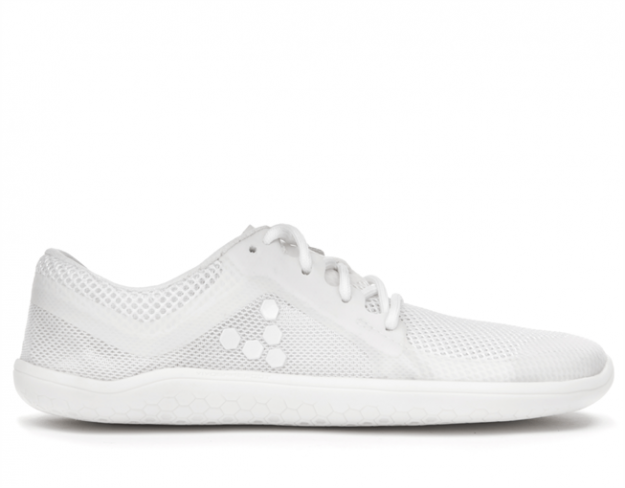 There are some athletic brands that you come to know and trust, and vegan-friendly Vivobarefoot is def one of them. These shoes came across my desk and, girl, am I glad they did! The Primus Lite is the brand's version of the "lightest movement shoe possible" and follows the "natural shape of the foot with the least possible interference of natural movement." Second to brand name is what really caught my eye, and that's the minimalist aesthetic. The silhouette and style are popular, for sure, and they'll look great with all of your go-to casual looks. A quick "white sneaker outfits" search on Google will offer loads of inspiration and ideas on how to style these in a way that's both trendy and practical. Priced at $135.
*Disclaimer: Help support EcoSalon! Our site is dedicated to helping people live a conscious lifestyle. We've provided some affiliate links above in case you wish to purchase any of these products.
Related on EcoSalon
8 Fitness Trends That'll Get You Hot and Bothered (In a Good Way)
Human-Powered Gyms: Get Fit and Save the Planet!
8 Badass Pieces of Workout Gear That are Both Ethical and Warm