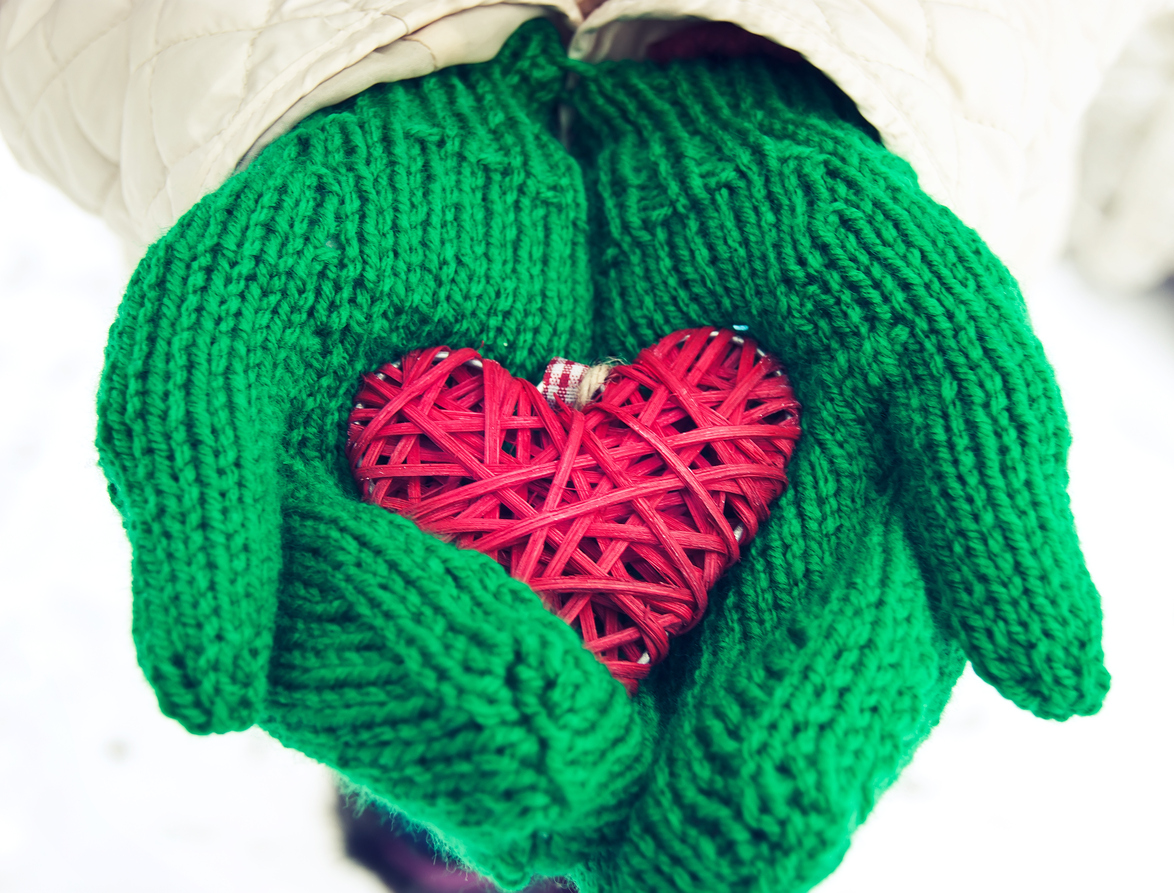 Valentine's Day doesn't have to to be a corporate holiday. Give your Valentine the gift of homemade this year and leave the mass-consumerism out of it.
While advertisers might have you believe that Valentine's Day is all about commercialism, showing your love on Valentine's Day doesn't have to cost a thing. With a little creativity and planning, you can wow your Valentine with one (or all of these) low-cost or free ideas.
7 Wallet and Planet-Friendly Valentine Ideas
1. Handmade Caramels
Making homemade caramel is easier than you might think, but it's super impressive. And if your love is vegan, here is a recipe–extra points if you dip them in vegan, free-trade dark chocolate.
2. Homemade Dinner
What's better than having someone make you dinner? Show your loved one just how much you care by making a tasty dinner and serve it by candlelight. If you don't have confidence in your cooking skills, consider signing up for one of those meal services that can help make cooking a snap.
3. Breakfast in Bed
By the same token, serving up breakfast in bed is a fantastic way to show just how much your partner means to you. Score bonus points for making homemade scones and brewing up some tasty fair-trade pour over coffee.
4. Heart Garland
Nothing says "Happy Valentine's Day" than an arts and crafts project. With a little glue, yarn, paint, and junk mail you can make a festive heart garland for your special valentine.
5. Valentine Playlist
Back in the day, the kids would make mixtapes to send a love message to their main squeeze. Nowadays, streaming music makes that process a lot simpler, but the sentiment is just the same. Of course, if you still have a cassette tape around, knock yourself out.
6. Love Note Scavenger Note
Want to impress your Valentine? Plan a scavenger hunt complete with love note clues and the prize being a nice bottle of wine, a hot bath with flower petals, and/or some "Netflix and Chill."
7. Homemade Bath & Body
And if you are planning on making a hot bath for your love, why not try your hand at making homemade bath bombs, shave gel, or body oil spray?
Related on EcoSalon
3 Ways to Show Your Valentine You Care (Without Cheating the Planet)
9 Last-Minute Personalized Valentine's Gifts Perfect for V-Day
20 of the Quirkiest Offbeat Quotes About Love for Your Valentine's Day