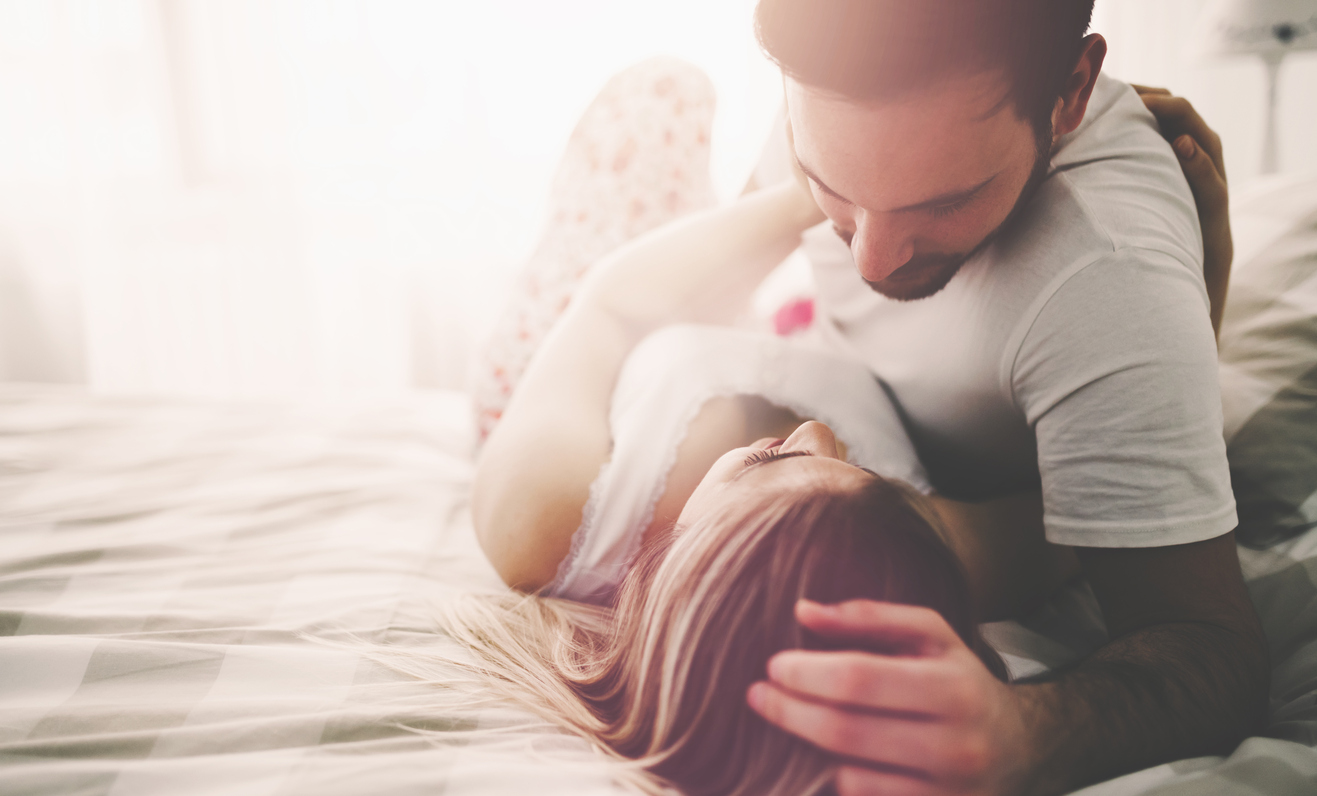 Our suspicions were real: Many men truly don't understand what constitutes as consent.
Sexual interest isn't consent
A study from Binghamton University and Rush University found that a majority of men confuse sexual interest with consent. The faculty-led study surveyed 145 straight male students at a large, Southeastern university. The researchers had the male students examine various hypothetical sexual situations.
"In response, most of the men confused sexual interest from a female partner with consent," reports Teen Vogue. "The researchers found [that,] basically, if their partner didn't say no, the men in the study seemed to think that meant yes."
"We found that the way in which the woman communicated her sexual intentions, that is verbal refusal versus passive responding, had the largest effect of men's perceptions," adds Richard Mattson, associate professor of psychology at Binghamton University.
Confusion and consent
The public tends to think sex is unidimensional—"that there is just one attitude that is either for or against a sex act," explains Nicole Prause, Ph.D. and founder of Liberos LLC.
"Science is quite clear that sex is at least two-dimensional and continuous," says Prause.
Think of the two dimensions as facilitating and inhibitory. If both dimensions are high, a person may think: "I want to have sex with this gorgeous person, but I'm scared they are a player". Or inhibitory might be high and facilitating average.
The tricky reality of consent
So, how can we better educate people about consent? Increase empathy… and education.
"Many adults still do not realize that women are [typically] at a greater risk for getting sexual infections even when condoms are used," says Prause.
Prause adds that women also are typically at a greater risks of assault, pregnancy, and social risk. These concerns typically "live" in the inhibitory dimension. She adds that "mostly" men are "likely only considering the facilitating dimension", getting a woman aroused enough to say yes, says Prause.
So, learning about these dimensions and understanding each dimension's complications can breed safer sexual relationships.
Kryss Shane, owner of This Is Kryss, adds that teaching consent begins with teaching boundaries and educating people about their bodies. "Next, conversations [should concern] how to let someone know you are interested and how to hear someone who [says] they are not interested."
From there, discussions should concern helping people when they are in trouble. Also: education concerning group-think and what to do when that "think" becomes dangerous.
Related on EcoSalon
Terry Richardson, Consent and You: Sexual Healing
AI, Consent, and Revenge Porn: #NowWhat
Teaching Kids About Consent, One Documentary at a Time [Video]