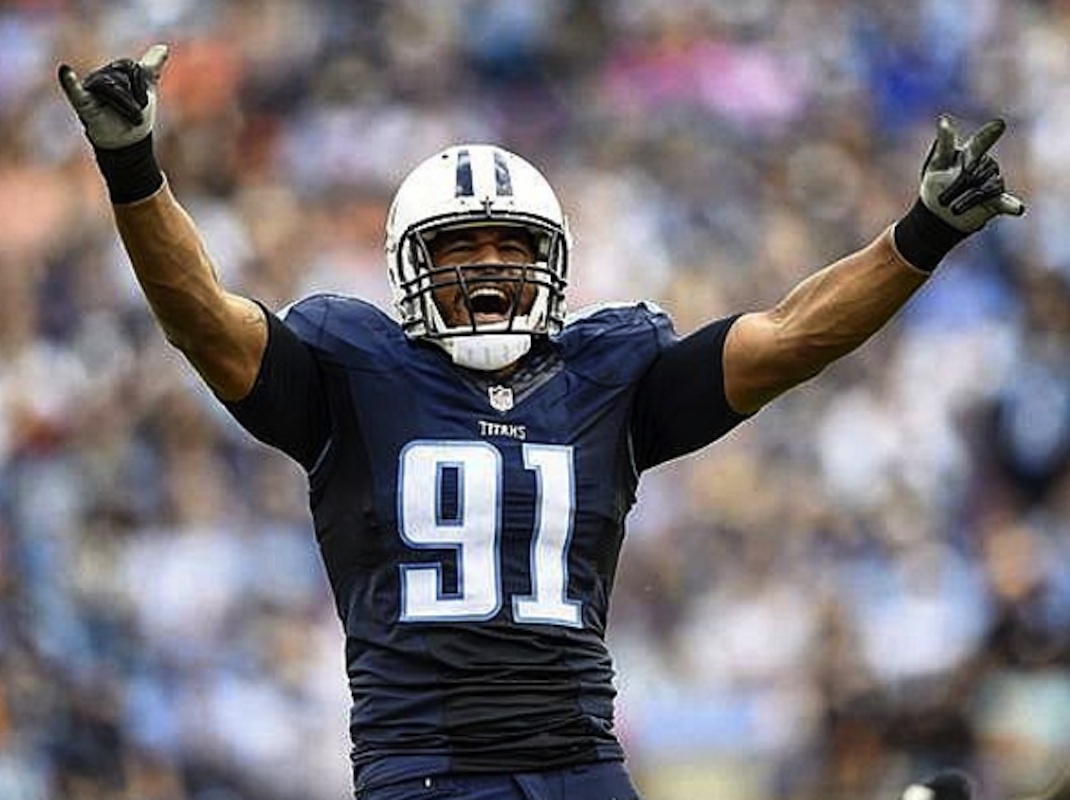 On a Wednesday evening in Downtown Los Angeles, a diverse yet intimate group of plant-based and plant-curious individuals gathered in the low-lit event space of the Au Lac Restaurant. They slurped vegan noodle bowls and demolished platters of the restaurant's fried mushroom specialty, "Octopus", in anticipation of the evening's featured guests.
After an hour of mingling, Tennessee Titans linebacker Derrick Morgan and his wife, Chef Charity Morgan, took their seats in front of the present and Facebook Live audiences. Sure, both looked like supermodels, and yes, it's not every day you meet a professional NFL player, but the attendees were more interested in the Morgan's other claim to fame: both are vegan, and they convinced eleven of Derrick's Titans teammates to eat vegan as well. This couple's story demonstrates the allure and power of plant-based food, no hardball tactics required.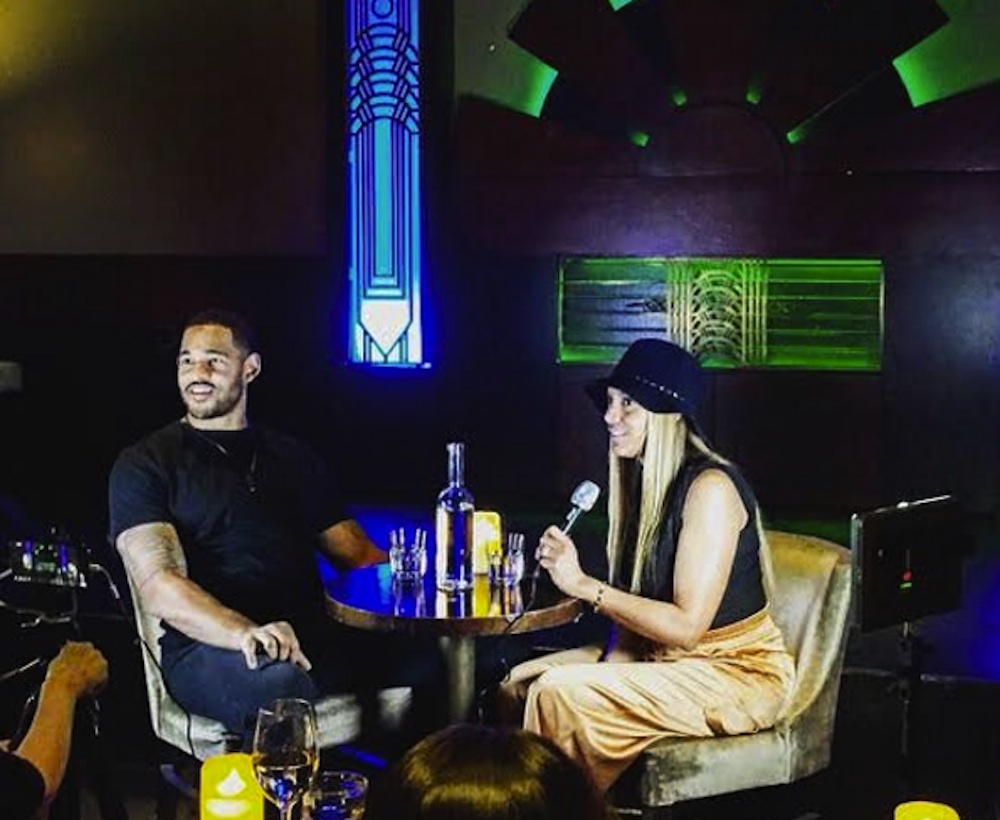 The Morgans fully transitioned to a plant-based diet about one year ago, after a gradual weaning off animal products. Charity was motivated by a drastic change in her health.
"I lived in hospitals and saw specialists for three months," Chef Charity explained. Prior to going vegan, she had experienced horrendous headaches and dizzy spells. "If you're thin and beautiful people think you're healthy. I got really upset with doctors so I started doing holistic things, like changing my diet. When I started giving up [animal products], I didn't feel dizzy anymore. I knew there was no going back."
Charity admitted that the most difficult food for her to release was cheese. However, after retraining herself in plant-based cuisine, she no longer misses it. "Vegans eat every single thing that non-vegans eat; you just have to change the ingredients," she advised.
For Derrick, who's approaching thirty, his inspiration to go plant-based was based on the longevity of his athletic career. He took baby steps, first cutting out red meat, then chicken, and eventually fish, eggs, and dairy. Charity supported him every step of the way by providing nutrient-dense, plant-based meals to fuel the never-ending needs of a professional football player. Derrick raved about the benefits of his new diet, "I lost a lot of body fat and inflammation. My cholesterol went down. I felt good in my training, I was able to push through harder sessions, and recover faster."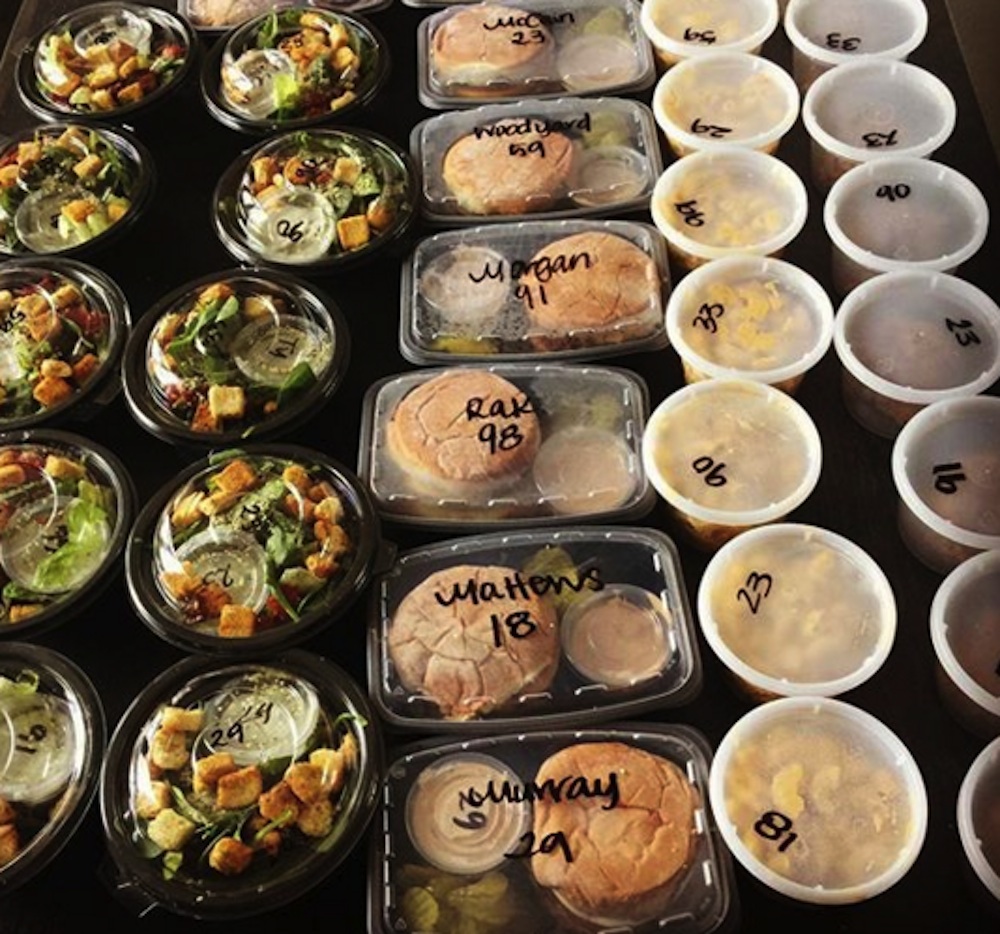 As Derrick chowed down on enormous plant-based burgers, his teammates began to take notice. Although typically not one to share food, he let the guys try a bite, and they were hooked. In fact, many who had raised an eyebrow at his new way of eating were the first to sign up for Charity's catered meals. To date, eleven Titans have signed up for at least some portion of the Morgan's vegan meal plan. 
For twenty-four weeks, Charity supplied the team with veganized versions of whatever they were craving, from French, to Cajun, to Indian cuisines. She strived to provide nutrition, taste, and variety, though the guys clearly had a few favorites. Burgers, empanadas, and Philly cheese steaks made it into the rotation on a regular basis.
"There's no sacrifice," Derrick said. "I let the food stand for itself. " With all the creative and comforting dishes Charity prepared, it's no wonder the team got on board. As an added incentive, "The first meal is free," Charity chimed in.
The Morgan's story is a powerful one. Derrick did not push his diet onto his teammates, nor did Charity prepare the stereotypical vegan fare, such as quinoa and steamed vegetables. The couple believes in meeting people where they are at. "Don't speak to their ear," Charity advised, "Speak to their heart. Ask them what they want." In essence, listen to others and let the vegan food do the talking. By doing so, there is the power to make a positive impact in the lives of others human beings, animals, and the planet. The Morgans agreed, "We're making a change. It might be small, but we're making a change."
We disagree. Convincing eleven southern, meat-and-potatoes-loving football players to eat vegan? That's not small. That's huge.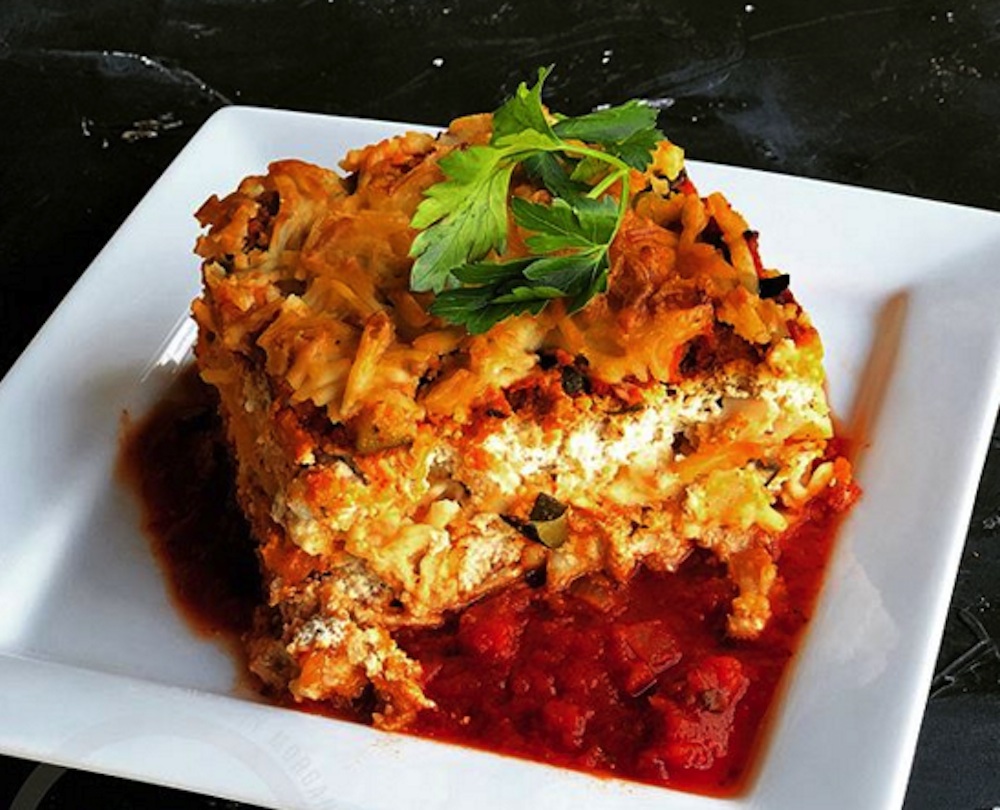 Thanks to the Morgans, we have developed a new interest in football, and we will be rooting for Derrick next season. In the meantime, we look forward to whipping up recipes from Chef Charity's blog and stalking her drool-inducing plant-based creations on Instagram. Zucchini Butternut Squash Lasagna, here we come!
Tanya Flink is a vegan, foodie, and certified Master Personal Trainer based in Orange County, CA. She is also the host of the podcast, "The Vegan Potluck."
Related on EcoSalon
The Puppy Bowl Team Has Recruited a Sloth
This Vegan Lentil Loaf With Sweet Apple Glaze Takes Comfort Food to a Whole New Level
These Danish Politicians 'Walk the Talk' by Going Vegan