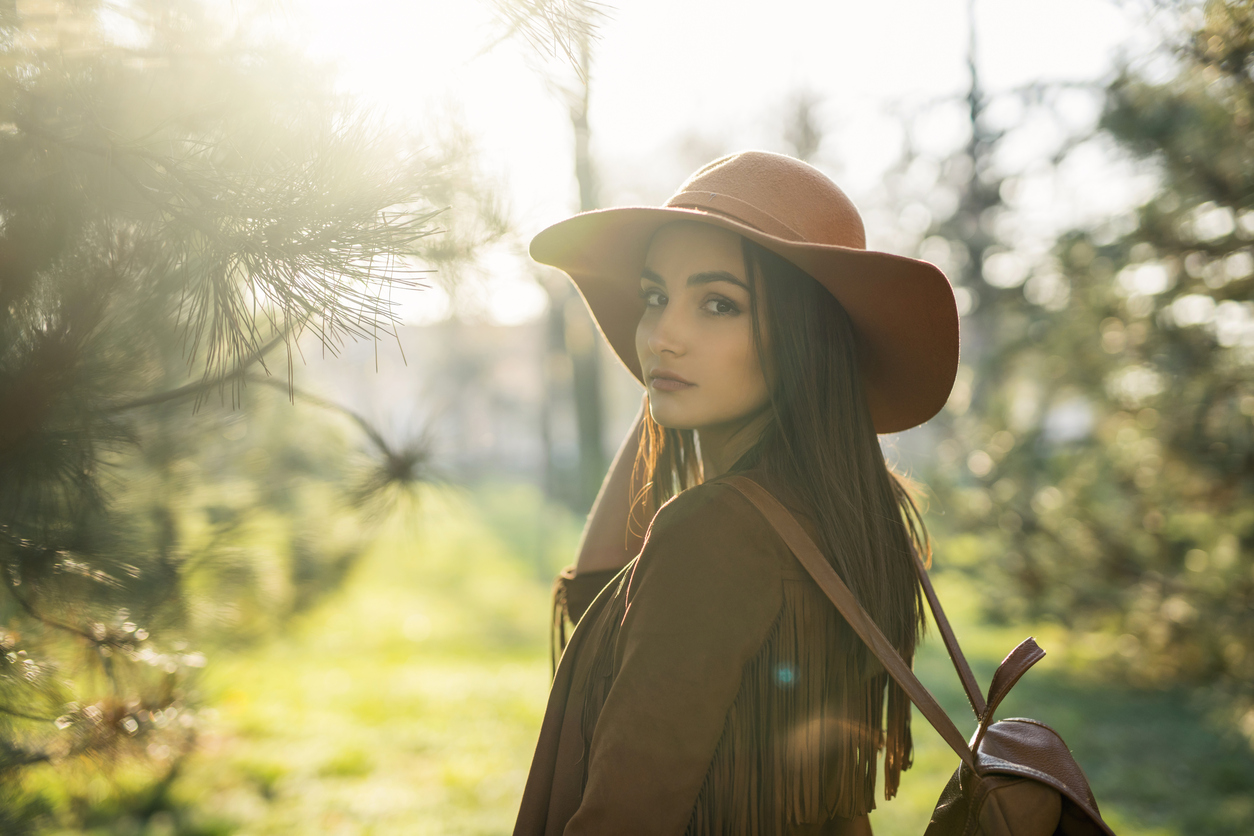 Show your love for the wild, wild west with a retro, bohemian, layered, modern-day cowgirl take on Southwestern fashion. While it might be tempting to go country from head to toe, we suggest striking a balance by incorporating two to three pieces at a time. Whether it's a pair of boots and an ornate belt buckle, or a Navajo print skirt, a fringe purse, and your favorite turquoise jewelry, there are so many ways to pull of this beautiful trend.
1. Effortless Western Buttondown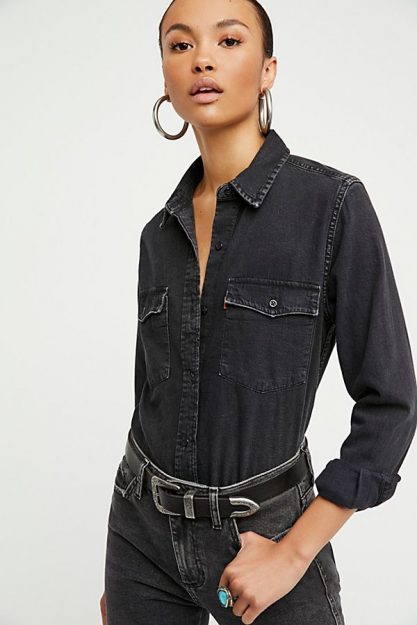 Capturing the essence of Southwestern style doesn't have to be complicated or flashy. Something as simple as a well-worn western shirt will add a rustic feel to your current wardrobe without screaming "ranch hand." Wear this top in a way similar to the model, Canadian tux style, with monochrome accessories to match the black on black look, or tuck it into a maxi skirt, tie up the front tails with a pair of jeans, or wear it unbuttoned with a bralette and shorts in the spring and summer. Priced at $79.50.
2. Turquoise Cocktail Ring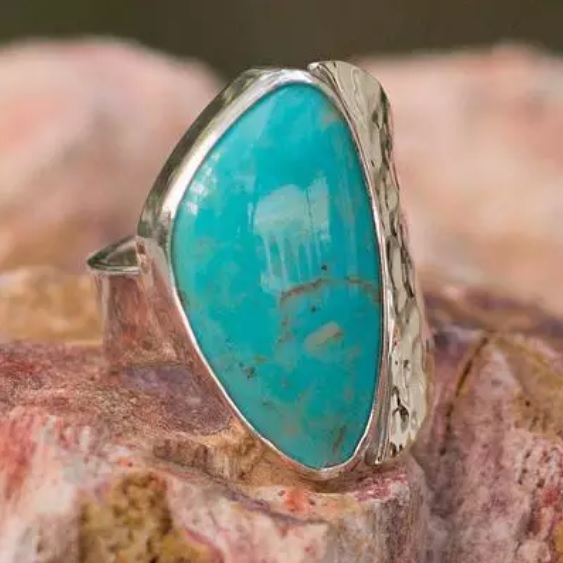 A Southwestern style staple, turquoise jewelry has been a hallmark of the Navajo tribe for centuries. Now you can own and wear a piece of your own turquoise jewelry with this modern twist on an historic craft. At one inch long, this natural, handmade stone ring is a statement-making cocktail piece that will definitely get the conversation flowing. Another plus is that turquoise jewelry looks great with a variety of neutrals and other colors, so you'll never run out of reasons to wear this ring. Priced at $105.49.
3. Vintage 1970s Pocho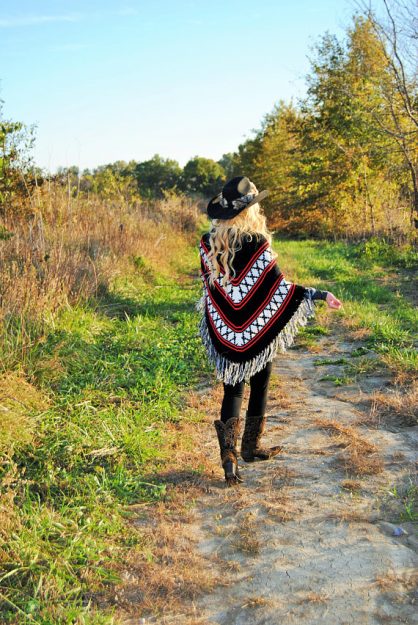 A true vintage piece, the bold poncho seen here is straight out of the 70s. Perfect for rounding out the chilly nights as winter comes to a close, and then pulling it out again next fall, this crocheted piece can be worn year after year. Great for festivals, roasting marshmallows around the bonfire, or just upping your bohemian layering game, this poncho will add instant style to even the most basic pair of jeans. Accessorize with a felt gambler hat and a pair of western ankle boots. Priced at $42.
4. Faux Suede Fringe Skirt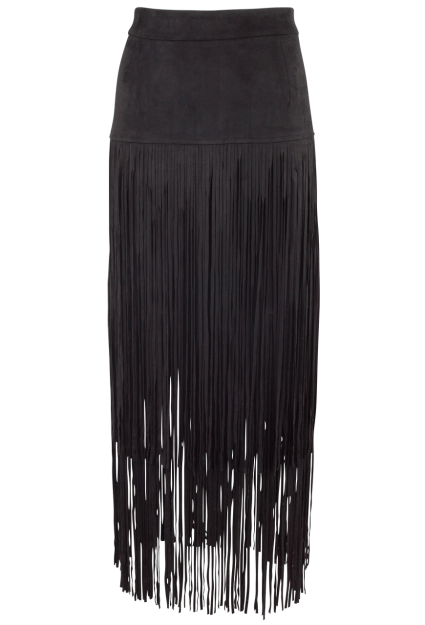 Such a fun, sexy take on fringe, we think you'll adore this faux suede, Southwestern-inspired midi skirt. Although the first layer stops just above the knee, the double-layered fringe tiers give the illusion of a longer skirt that'll showcase your legs as they peek out from behind the tasseled curtains. This would look very chic with a tucked-in fitted tank, a pair of western ankle booties, and lots and lots of layered jewelry. Priced at $85.
5. Vegan Ostrich Boots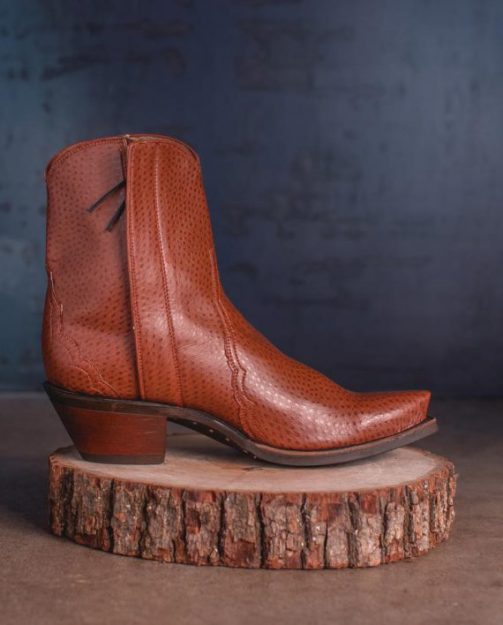 Show your commitment to Southwestern style with this seriously gorgeous pair of vegan ostrich boots. Kate Mendenhall western boots are all custom made and hand-sewn in Texas, and contain zero animal products. In addition to being ethical and sustainable, this pair is also breathable, durable, and water-proof. Perfect for year-round wear, these will look great paired with shorts, leggings, jeans, prairie dresses, maxi skirts, and so much more. The color is gorgeous, so take advantage by showcasing them with a contrasting black or white pant. Priced at $485.
*Disclaimer: Help support EcoSalon! Our site is dedicated to helping people live a conscious lifestyle. We've provided some affiliate links above in case you wish to purchase any of these products.
Related on EcoSalon
FarmedHere: Zero-Waste Organic Farming Of The Future
5 Boho Style Pieces for a Carefree Descent Into Fall: Friday Finds
For More Sustainable Food, Women Farmers are a Big Part of the Answer: Foodie Underground