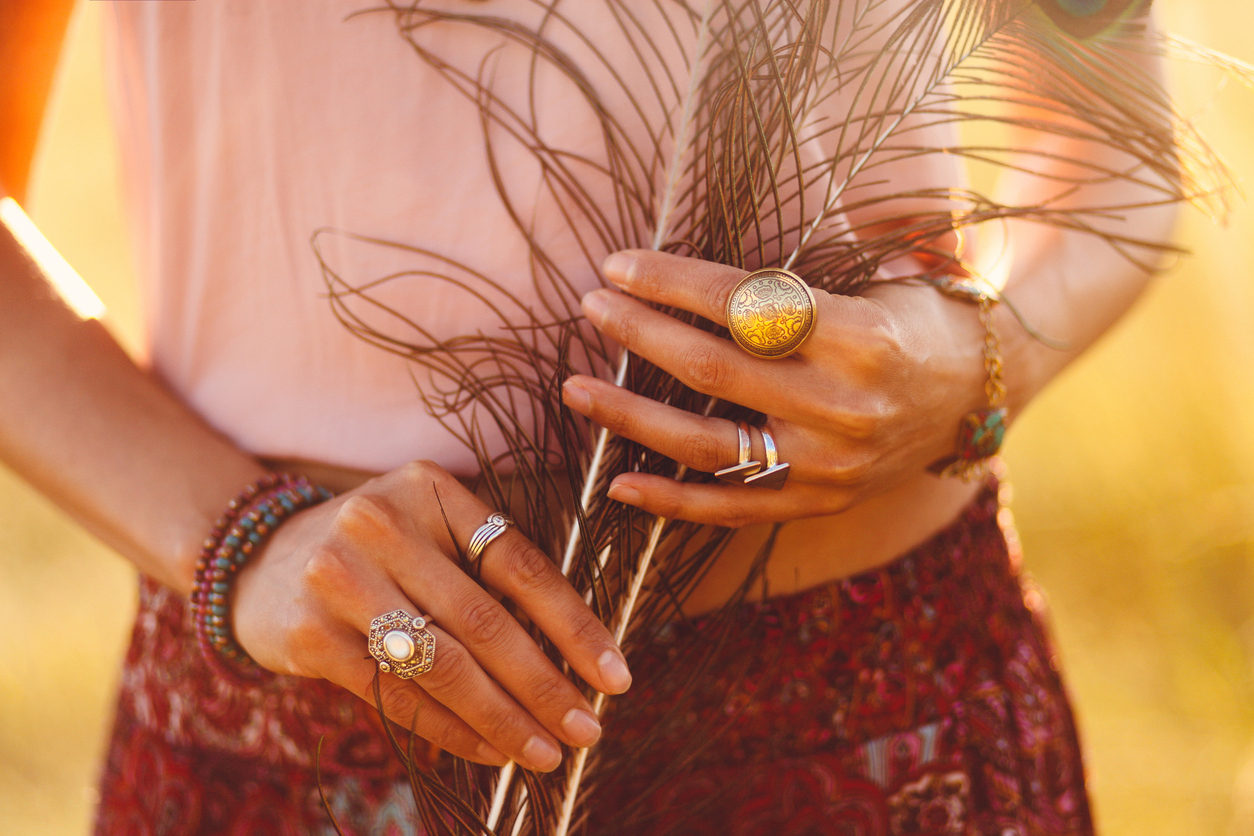 Boho style is everything a comfort-seeking girl could want. It's laid-back, loose, flowing, and free, yet still very chic and fashionable. Perfect for fall, the heavily layered genre provides plenty of freedom, warmth, and coziness.
Below, we've picked five pieces that we think you'll just adore for the upcoming fall season. Fun to mix, match, and layer, and even more fun to wear!
1. Cozy Cocoon Kimono
Boho style exudes a laid-back yet fashionable facade that plays off of oversized silhouettes, mixed with figure flattering separates. This kimono is an example of the perfect fall piece inspired by the very idea of gypsy fashion. The colors, shape, size, and pattern are perfect for the season, while the functionality of such a piece is perfect for layering. This would look great with a pair of jeans or a maxi skirt and a long sleeve shirt or sweater. Until the weather turns cold, toss it on over your favorite tee and you're ready to go. Priced at $118.
2. Perfect Autumn Maxi
Dresses are totally cool for fall, especially when they can be layered. Those layering components include: jackets, boots, jeans, tights, and leggings. If you can incorporate wearing those with your dress for fall, then you've got the green light to purchase or repurpose. This particular piece ticks off all marks and can be worn with all of the layering pieces mentioned above. The pattern is so lovely and the color so lively, dark accents, like a dark wash jean jacket and black knee-high boots would accent this dress beautifully. Priced at $168.
3. Statement-Making Jeans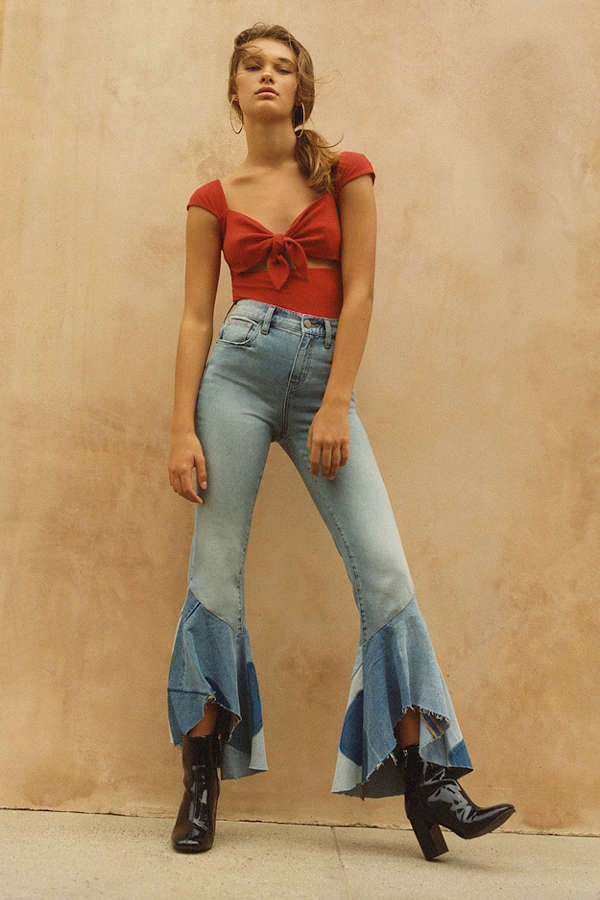 Let's be real, boho style definitely has a '70s vibe to it. That carefree flower child aesthetic is still what it's all about, and these jeans are a great reminder of the not-so-distant past. The patchwork, ruffled bottom is gypsy-like, while the high waist is very retro. Great with a flowing top or something fitted, coupled with a maxi kimono, there are so many ways to style these jeans. The ankle boots look awesome, but you can always go the way of platforms. Priced at $99.
4. Simply Beautiful Jumpsuit
Perfect for work or play, this boho style jumpsuit has such sweet details and a nice tea-length that makes for an overall unique look. While the shoe selection may be slightly limited, the belting and outerwear options are quite vast. Pair it with a blazer and heels for work, then head out for date night or drinks without changing a thing. Also consider dressing it down with a denim jacket and flats for daytime. Other boho touches include pairing the jumpsuit with a long cardigan and ankle boots, with plenty of layered necklaces and stacked bracelets to match. Priced at $75.
5. Fancy and Free Top
Definitely a head-turner, this boho style top is flowing, sparkly, and completely beautiful. Sheer and super long, this tunic/maxi-like blouse would probably need to be layered over leggings and a brami, bralette, or cami, but can also be layered over an opaque slip dress or another long sleeve top and jeans. In other words, there are several layering options to choose from here, so let your imagination run wild! Priced at $168.
*Disclaimer: Help support EcoSalon! Our site is dedicated to helping people live a conscious lifestyle. We've provided some affiliate links above in case you wish to purchase any of these products.
Related on EcoSalon
7 Surprising Ways Clothing Affects Your Life (Not Just Your Look)
5 French-Girl Looks for Summer's End: Friday Finds
5 Looks Inspired by Sea Glass: Friday Finds