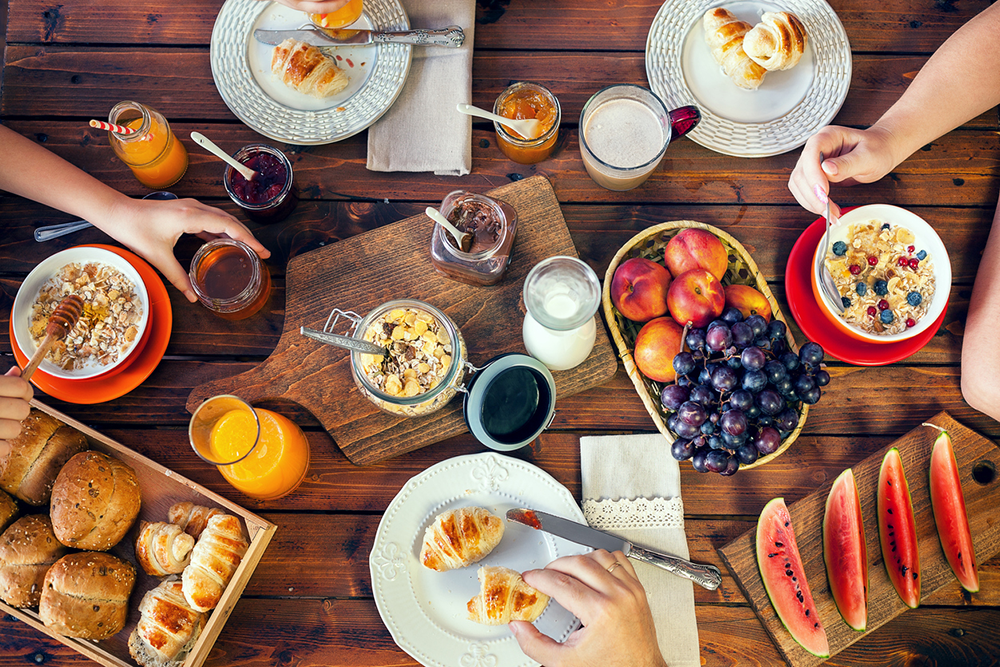 These plant-based brunch recipes prove that there are more options than just mimosas for vegans at brunch. From sweet to savory, there are so many delicious dishes to try at your next brunch. Whichever you choose to make, each dish is bound to wow.
Vegan Brunch Recipes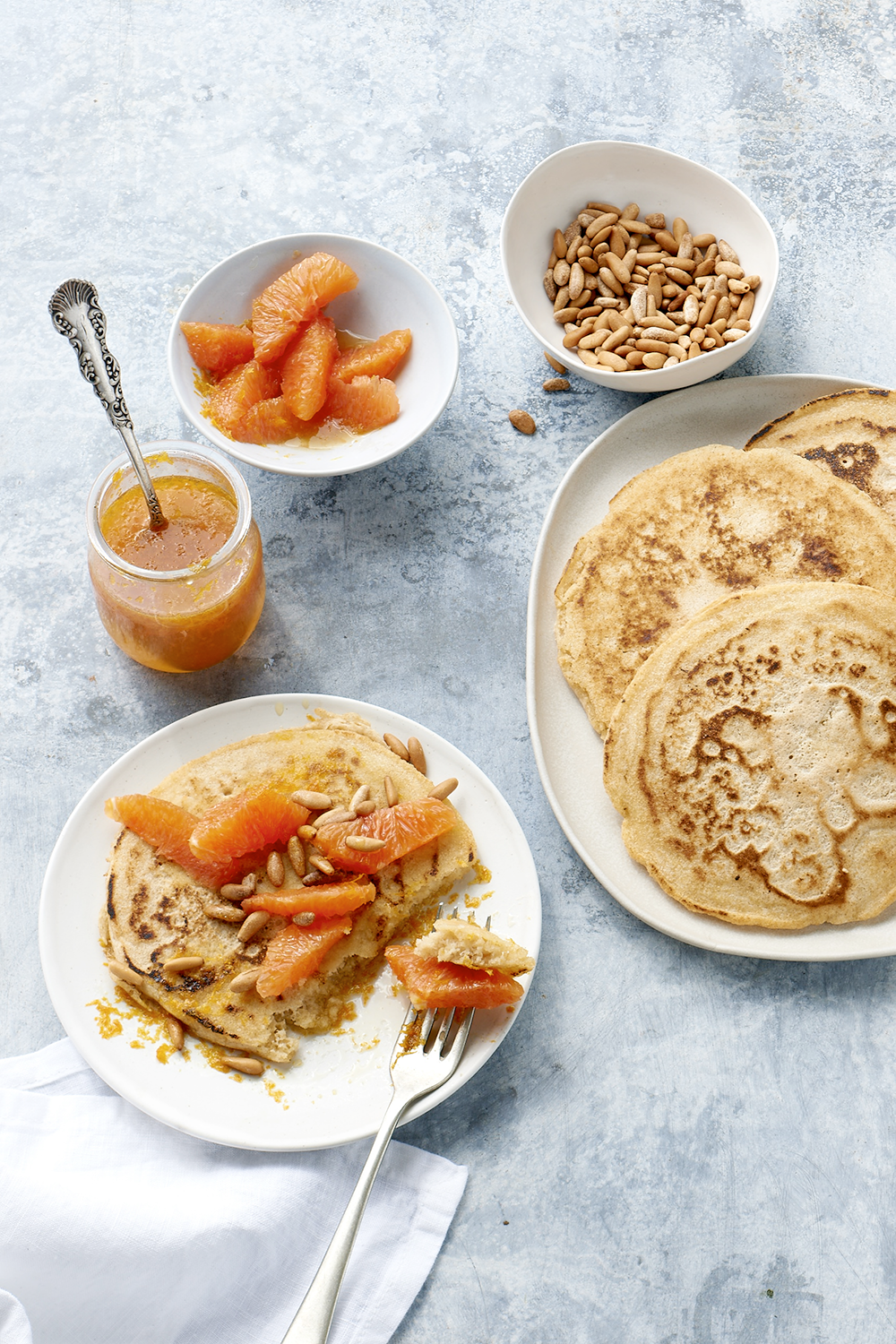 Image via Gene Baur
Bet you've never had pancakes this gourmet! These vegan pancakes are drizzled with an orange moscato syrup and topped with pine nuts. This Italian spin on pancakes is guaranteed to impress any skeptics.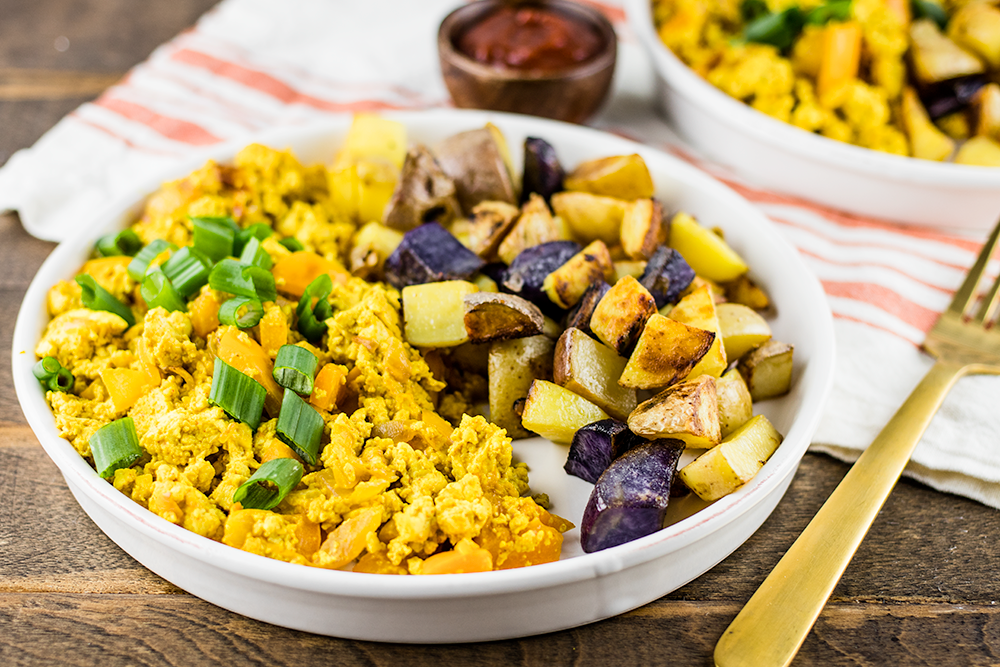 Image via Karissa Bowers
A hearty side of tofu scramble is a must for every brunch plate. With sauteed onions and bell pepper, this tofu scramble is anything but bland. Amp up the flavor with a side of sriracha ketchup.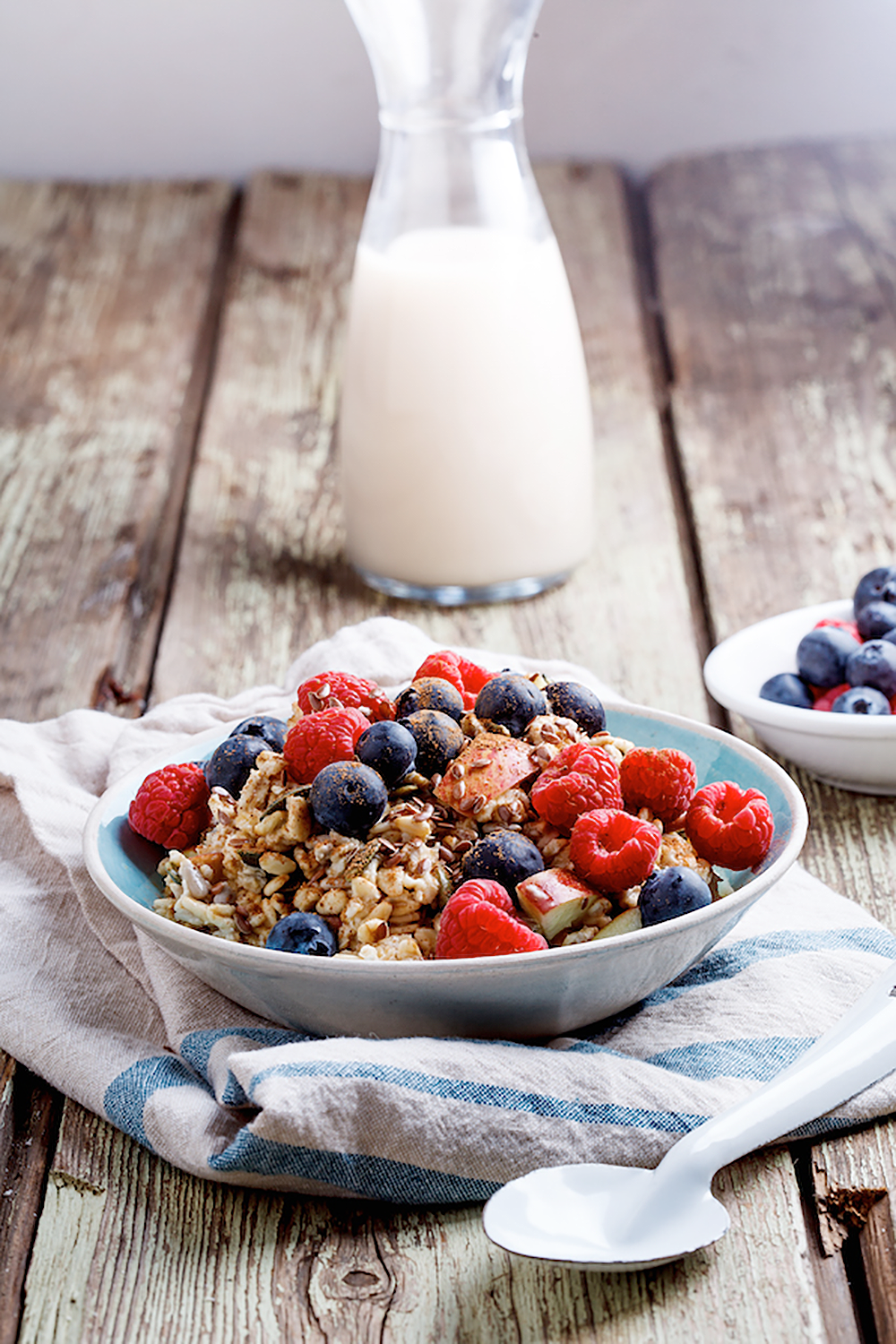 Image via Angelique Panagos
Everyone loves granola and the endless ways to eat it. Try setting out some sliced bananas and strawberries and a bowl of non-dairy yogurt to go with this recipe. Each crunchy bite is full of fiber and protein to keep you sustained.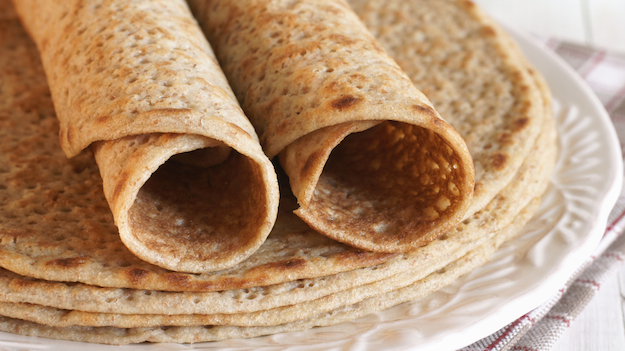 Crepes image via Shutterstock
Add a touch of Paris with these vegan gluten-free crepes. Be sure to pair the crepes with sliced fruit, vegan chocolate spread, coconut whipped cream, and organic powdered sugar. Guests will be delighted with their light and airy texture.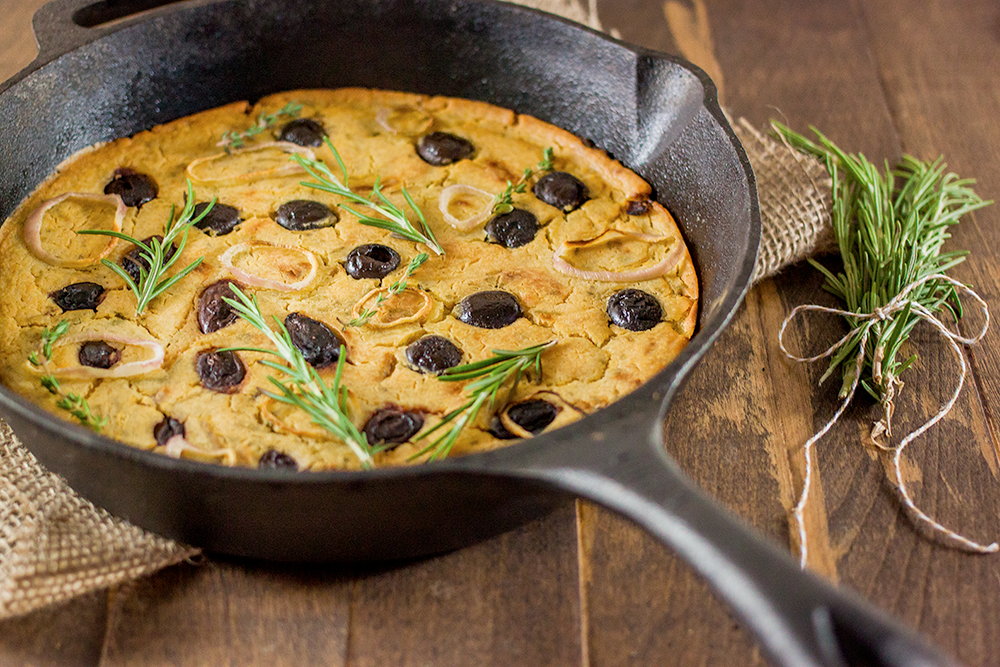 Image via Karissa Bowers
This quiche-like Greek farinata is full of flavor and is perfect for those who prefer a savory breakfast. With kalamata olives, fresh rosemary, and shallots this dish will add a fragrant touch to your plant-based spread.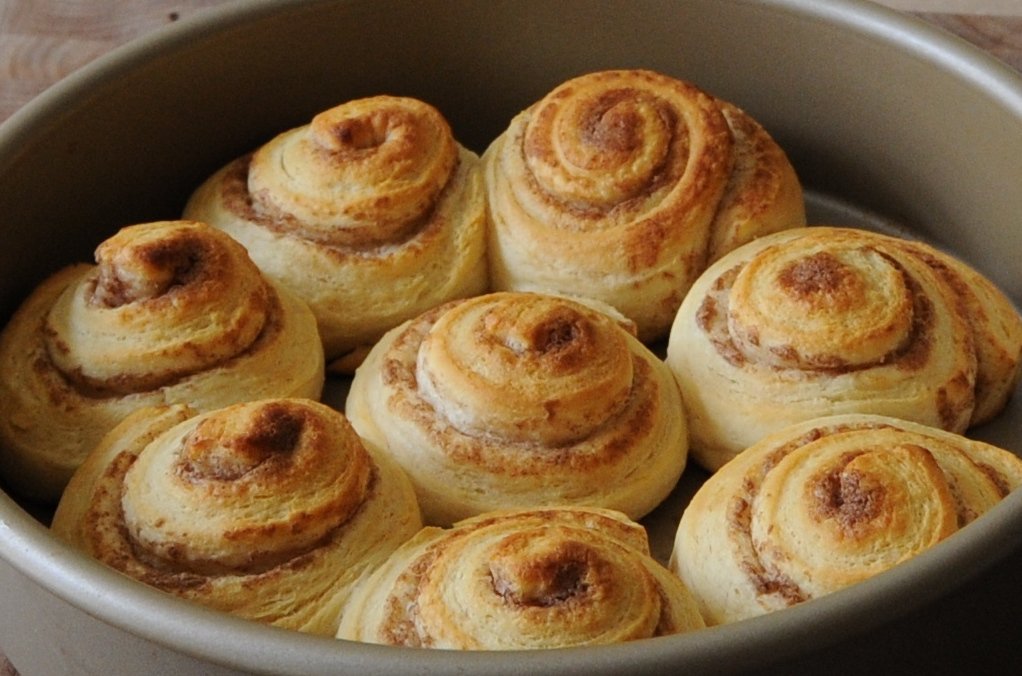 Image via Lemony Snacker
A gooey cinnamon roll is impossible to resist so bake up a batch of these fluffy, cinnamony delights to win over all of your brunch attendees. Don't forget a healthy drizzle of icing!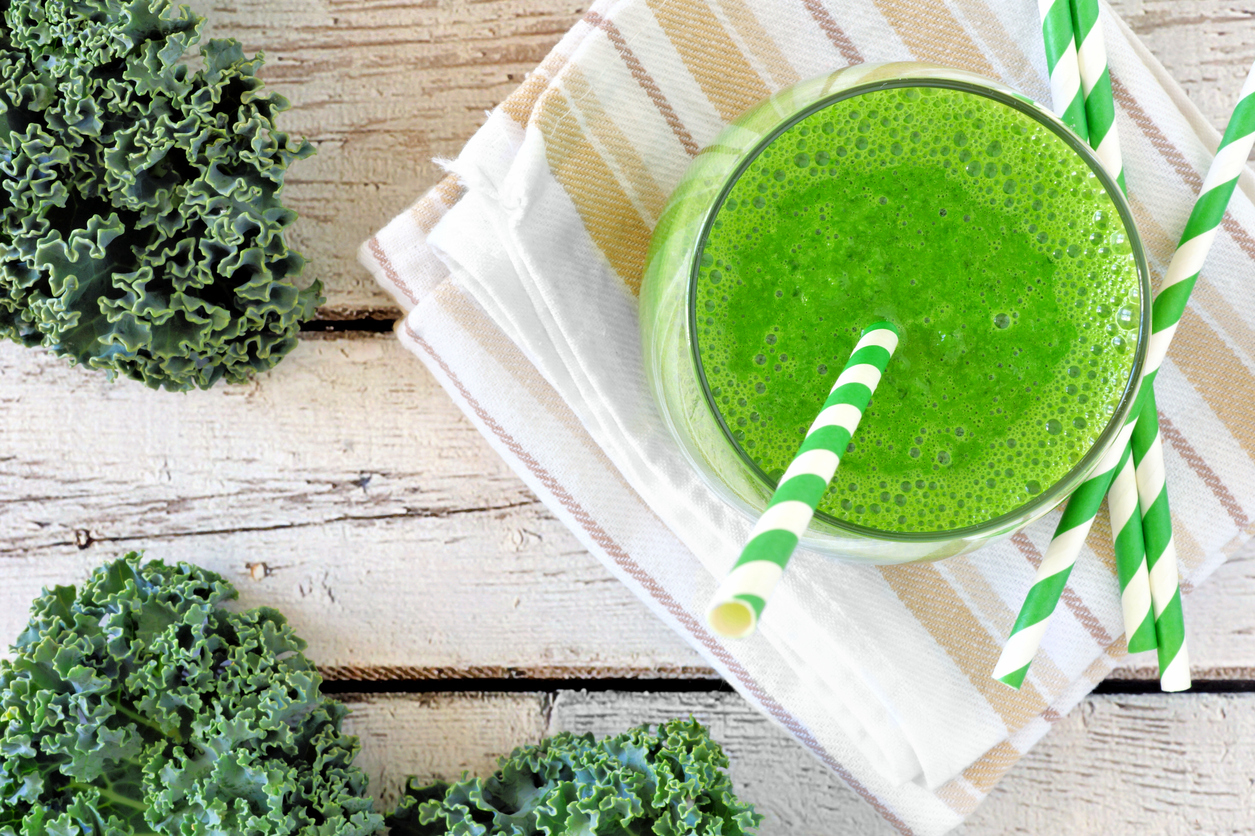 iStock/jenifoto
For all of your brunch guests who just got done with yoga or spin class, this green juice will be right up their alley. Plus, it has a unique Thai-twist which have everyone buzzing about it.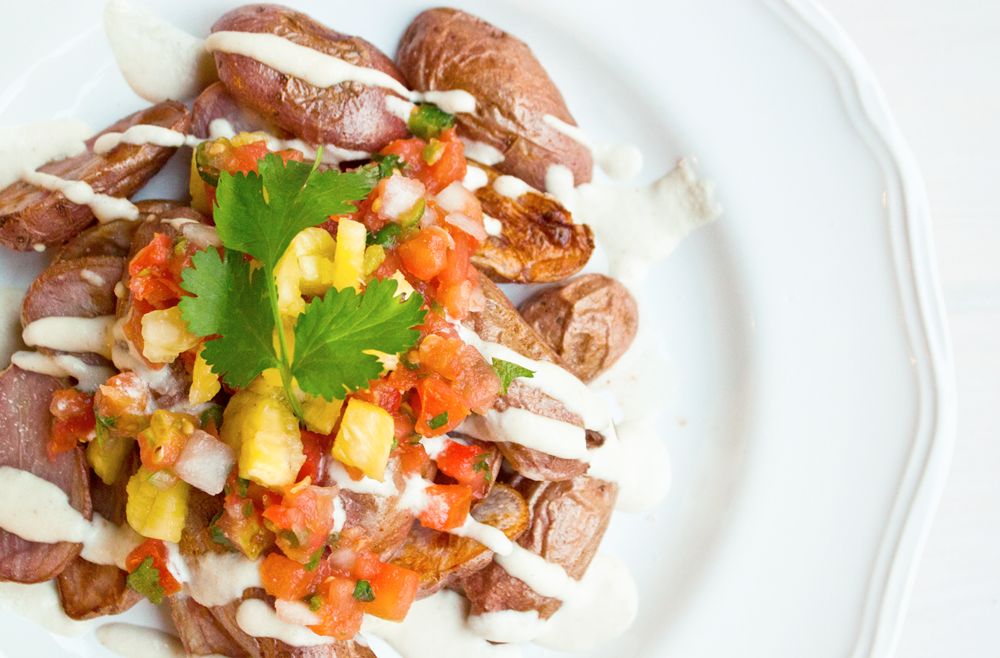 Image via Karissa Bowers
These breakfast potatoes have a spicy kick from pico de gallo and a sweet touch from pineapple. The juxtaposition of flavors makes for an addictive side dish that balances out an array of sweet dishes.
Related on EcoSalon
5 Different Brunch Outfits to Fit Every Occasion: Friday Finds
This Homemade Unicorn Latte Puts a Little Supernatural Magic in Your Morning Joe
Nondairy Milk Goes Floral: Lavender Rose Almond Milk Recipe