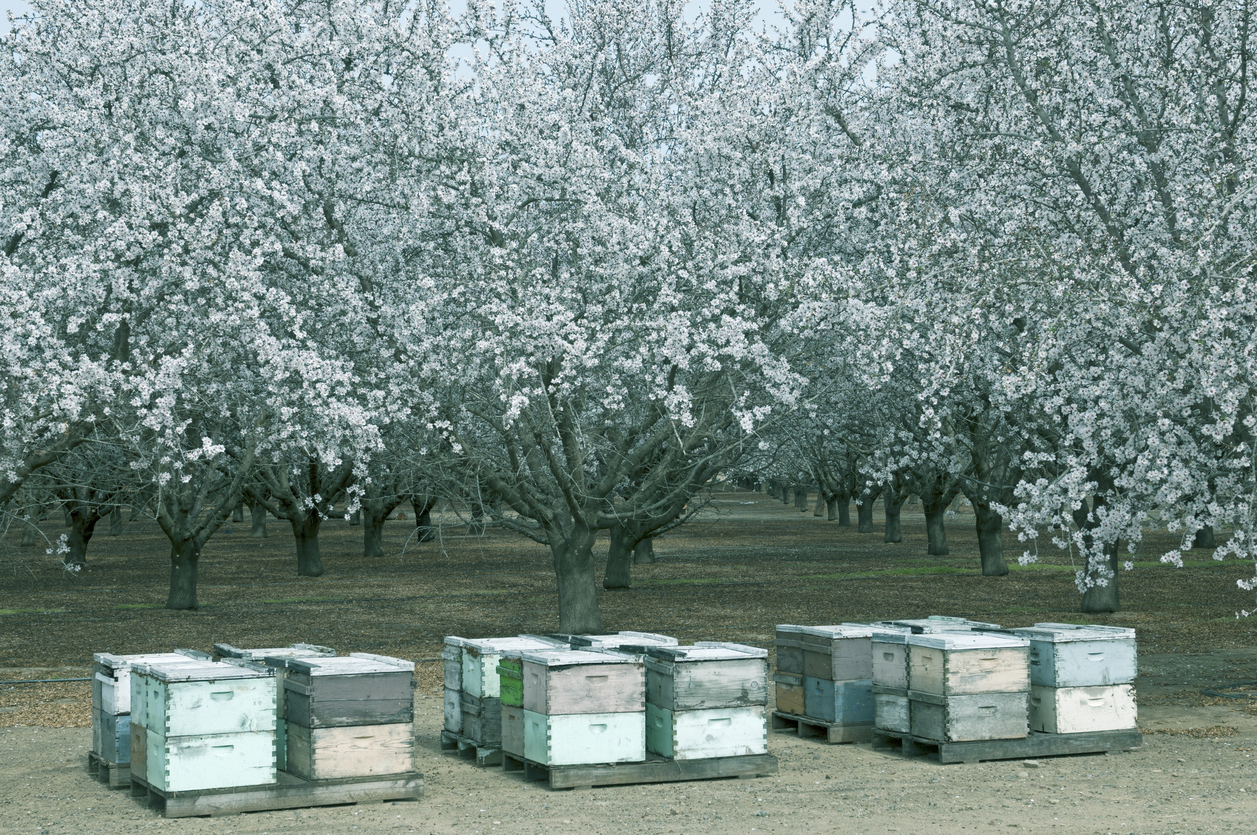 For truly pure, sustainable honey, Heavenly Organics has ventured deep into the heart of a conflict zone in India. The result of this surprising, revolutionary business model is a clean, renewable product that has brought work to more than 650 families in the region.
Last year, it was revealed through FDA testing that almost all honey sold in the United States – even organic mountain honey – was tainted with glyphosate, the active ingredient in Monsanto's Roundup herbicide. But as a new certification from the Detox Project shows, Heavenly Organics is the exception to that rule. This company is able to produce a completely glyphosate-free sustainable honey, and through the company's new documentary, "Peace Collectors," consumers can learn exactly how.
Most honey is contaminated not through any fault of the beekeeper, but rather because bees can and do forage between two and nine miles from the hive. Given the widespread use of glyphosate on conventional crops in the United States, it's almost impossible to create a radius devoid of this chemical, which the World Health Organization deemed a "probable" carcinogen in 2015.
To produce a truly pure honey, Heavenly Organics ventured deep into the heart of the Indian jungle, far from agricultural pesticides. But as the documentary shows, the clean product is only one result of these efforts.
Sustainable Honey from a Conflict Zone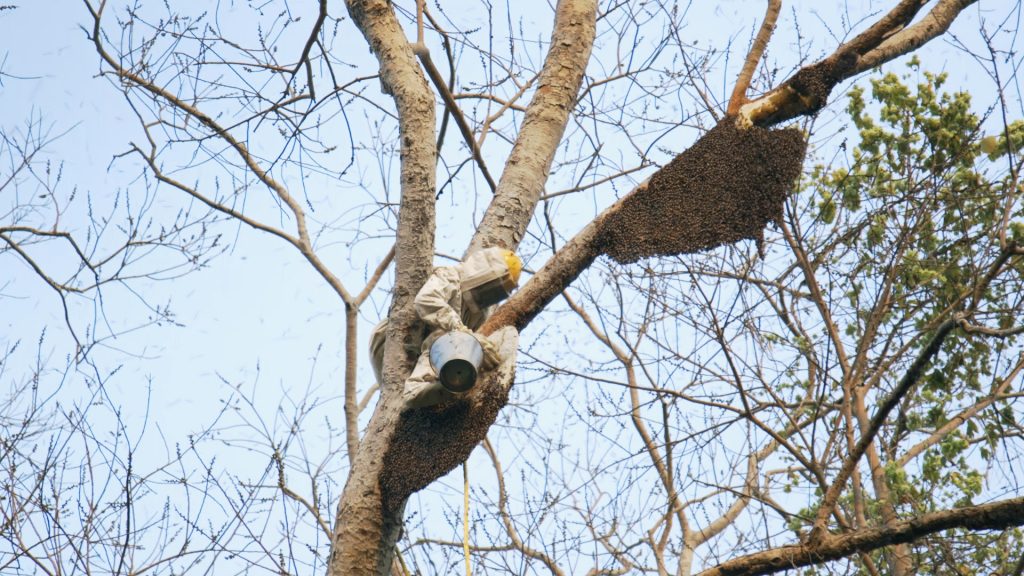 Heavenly Organics operates in central and northern India, where the Naxalite conflict has been raging since the 1960s. Maoist or Naxalite groups have long revolted against the Indian government in this region, and the conflict has resulted in the deaths of hundreds of people every year. Heavenly Organics co-founder Amit Hooda was inspired by his own childhood in Punjab to create a sustainable solution for the victims of this conflict.
Hooda grew up during the Punjab insurgency, which originated in the late 1970s and lasted through the 1990s. But Hooda says that his parents' values kept him from being swept up into the conflict.
"We are a tight-knit family," he says. "Indian family values shielded a lot of us from the trauma of being near and around a conflict."
Inspired by the way in which his own region was able to heal post-conflict by taking advantage of surrounding fertile land, Hooda decided to apply the same principles in regions affected by the Naxalite conflict. Alongside his father, agronomist Dr. I.S. Hooda, Amit Hooda created an ethical economic model, tapping into a natural resource to give work to those living in the conflict zone.
"The best way to achieve long term peace is through a stable ethical economy," he explains. "Our economical model pairs agriculture, health, and food needs with traditional skills of the people in conflict zones to provide a great-tasting, healthy product that is special to that particular place."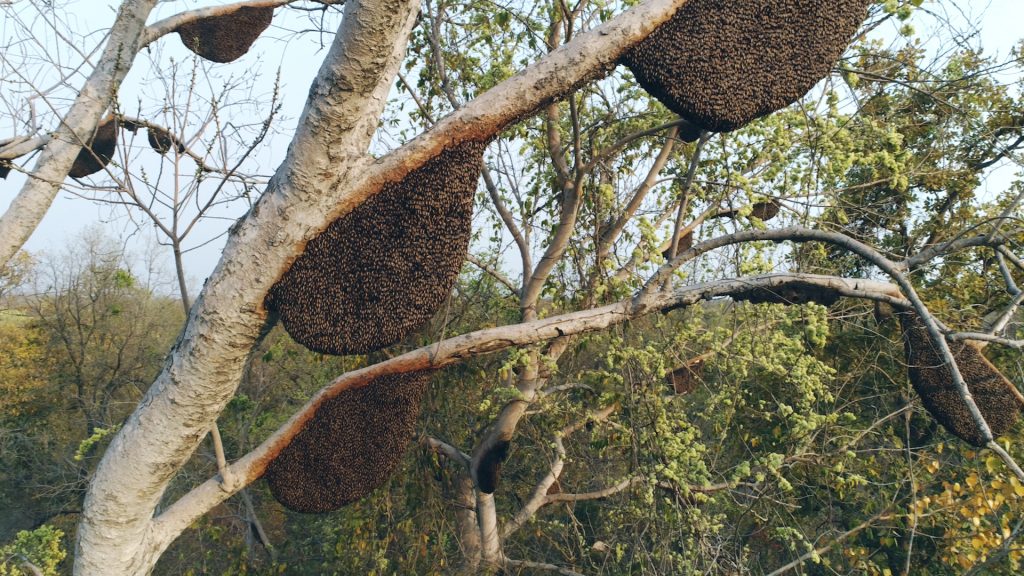 In this case, that product was sustainable honey. Wild beehives are plentiful in the jungles, and locals had long been harvesting their honey, albeit through unsustainable methods: either by chopping down the trees, stunting this naturally renewable resource, or by using smoke to calm the bees, increasing the risks of wildfires and deforestation.
Dr. Hooda developed a more sustainable method, whereby honey harvesters locate the wild beehives during the day and then return at night, when bees are naturally more docile, to harvest the honey. Harvesters cut away just the top portion of the hive, ensuring that it remains a renewable resource: the hive takes about 15 to 20 days to regenerate, and it is then ready to be harvested once more.
"I knew that we wanted to do things so that they had the least impact on nature," Amit Hooda explains in the film.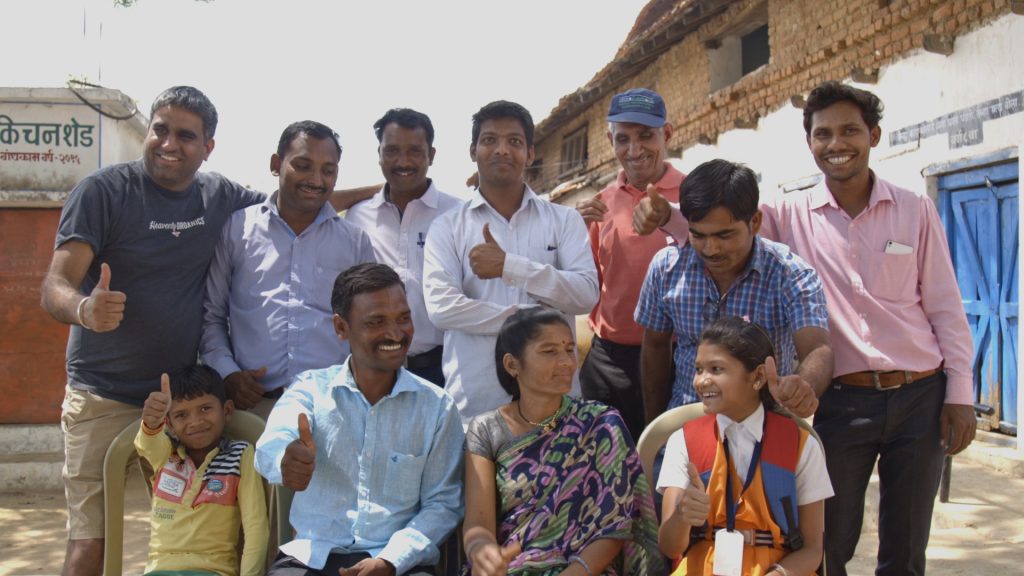 The film shows the viewer just how impactful this company's actions have been on the village. Local men become harvesters, while their wives work at home to clean the honey of any impurities.
"Working with honey allows me to spend time with my friends and neighbors," one of the women says in the film. "We can work together as a group, and it unites our community."
"People in conflict areas, they don't need charity money. What they need is a job," says Hooda. "I think that when you're able to hang out as a family in a group, you're shielded from conflict around you."
Capturing the Reality of Sustainable Honey
Documentary director Mike Leibowitz notes that the conditions for filming the documentary weren't always ideal.
"We wore thick bee suits in 100 degree heat while flying drones and operating camera equipment," he recalls. "Once the harvest was over (it lasted about an hour), we had to keep our suits on until the bees relaxed. I remember just laying in the shade trying to cool my body down."
Aside from the physical difficulties, there were also language barriers to overcome. Often two interpreters would need to be used to communicate with locals, first translating to Hindi and then to the local dialect. Most of the harvesters were also quite camera shy and reluctant to share their stories.
"They did not want to face the camera and some didn't want to talk about their past as its not pretty," says Hooda. "Once they were comfortable, everyone was excited to share the impact of Heavenly Organics on their lives."
One family in the film relayed the ways in which this new career allowed them to move from a remote village to a city, where their children had access to education.
The harvesters also share a keen respect for the bees. Amit recalls that during filming, one of the harvesters told him, "Bees are my family."
He relayed that through his work with Heavenly Organics, he had learned the value of doing positive work in spite of the conflict, "just like the bees do when we take their honey."
The full documentary is available online, via Heavenly Organics' website.
Related on EcoSalon
How Many Pesticides Are in Honeybees? The Answer Will Give You Chills
Ingredient Buzz: Honey Benefits for Summer
Could Captive Honey Bees Be Hurting Wild Bees?