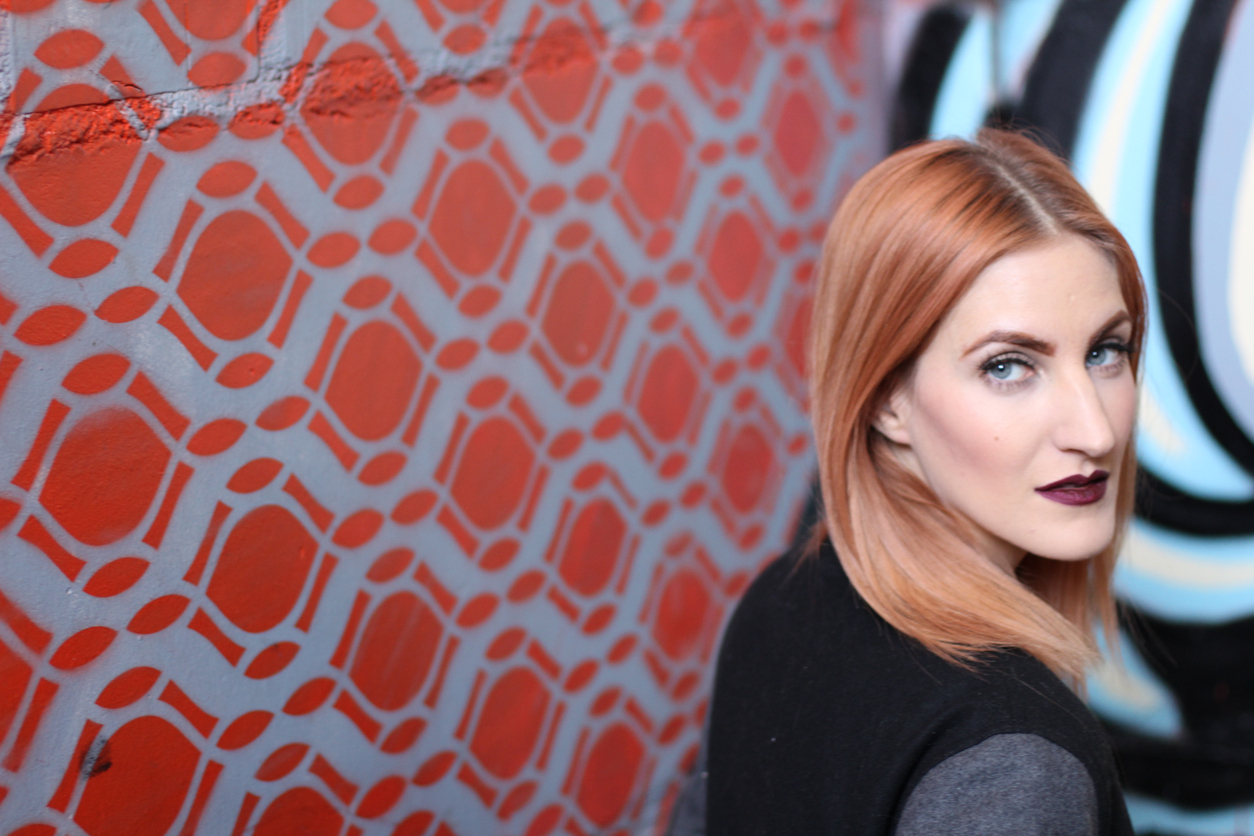 Continuing the trend of breaking body, social, and gender norms in the fashion industry, transgender models are making waves in the world of high fashion.
For the first time in decades, the modeling industry is finally beginning to depart from the cookie-cutter body type norms that we're used to. From wheelchair-bound women gliding down the catwalk, to high-fashion models with Down syndrome, this is just a sampling of the major shakeups that have been happening. Thanks in part to the liberal, open-minded, positive, and expressive demeanor that is the Millennial, the strides in the fashion and beauty industries are becoming more pronounced every day, in part because of pushback from their desire to welcome with open arms what so many before them (foolishly) believed was intolerable.
While on the cusp of major fashion industry change, there has been an even newer trend emerging. Transgender models are not only a welcome and refreshing addition to NYFW and the like, but they're needed now more than ever. According to a survey conducted in the United States, more than 1.4 million adults identify as transgender, and, in a separate research study, findings show that trans men and trans women have a high rate of suicide and attempts, which has been attributed to mental health factors, experiences of harassment, discrimination, violence, and rejection.
Fortunately, the work of several emerging and veteran transgender models, including the establishment of New York's first ever transgender modeling agency, has given millions of trans Americans someone to look up to in the mainstream fashion and beauty industries.
1. Pêche Di
Pêche Di is a model and founder of the first trans modeling agency in the United States. After personally facing discrimination in the industry, Trans Models was born. Although the agency is small since it remains difficult for non-cis models to get hired, it is still a groundbreaking step for trans people. An outspoken trans supporter, on the topic of Transgender Day of Visibility, which began in 2009, Di had this to say: "We are part of society. We do all kinds of jobs, have all kinds of interests, come from all demographics. I resist staying silent and I won't be quiet."
2. Hari Nef
In addition to being an activist and an actress, Hari Nef is the first trans woman to be signed to IMG Worldwide. She began modeling while transitioning, and is open about the documentation of her gender reassignment surgery. Nef is often sought after for high-fashion shoots, but always keeps her feet on the ground, as evidenced by this advice to her more than 200,000 Instagram followers, "My experience with clothes is mediated by my job which often entails access to luxury garments. These are beautiful things, but they are by no means 1. the revolution, 2. the only conduit for sartorial healing and resistance. Whether it's Gucci or Goodwill: stay colorful confrontational and weird."
3. Shane Henise
Transgender researcher, advocate, public speaker, and model Shane Henise is a Columbia graduate student who appeared on Laverne Cox's "The T Word" documentary and is signed by Trans Models NYC. He wanted to use the platform as an opportunity to show that trans people deserve respect and love, just like anyone else. When it comes to how trans people are portrayed, Henise believes, "Because trans people are not given visibility in media, our society only has one idea of what trans looks like. In reality, there are so many different ways to be trans and expressions of trans identity. I am hoping that moving forward people begin to think about what their perceptions of trans people look like and can begin to integrate a more comprehensive and inclusive picture." He goes on to say, "I will always choose to be visible for those who are unable or unsafe to do so."
Carmen Carrera is a model, actress, and activist who is signed by Elite Models New York and L.A. Models Runway. She appeared on the reality television series "RuPaul's Drag Race" and was part of an issue-wide art project for W magazine. Carrera often speaks at universities and gives interviews on trans rights. When commenting on her appearance in the docuseries "Outpost," she says of the alarming statistics of Brazil's trans community, which includes 90 percent of people in Brazil working in the sex industry, 46.7 percent of the world's trans murders happening in Brazil, and 40 percent of trans people contemplating suicide overall, "Learning these statistics, the world needs to change and I will do everything in my power to help protect the future of our trans youth."
Singer, songwriter, dancer, and print and runway model, Laith Ashley launched his career with a shoot for Barneys New York and was one of the first transgender models to ever appear in a national campaign. When talking to Vogue, Ashley felt that growing up trans in the U.S. wasn't that difficult for him since he had the support of his family and those closest to him. When addressing his more than 150,000 Instagram followers, he also includes poignant messages alongside photos of his muscles and megawatt smile. Ashley recently shared this sentiment: "I am black, I am latino, I am a child of immigrants, and I am an out transgender man. I proudly walk in my truth every day and try my hardest to serve the community with the platform I am so fortunate to have."
Casil McArthur has been modeling since the age of 10, but when the gender dysphoria he had been struggling with for years could no longer be repressed, McArthur began his transition as a teen. After coming out to friends and family, he reportedly made his terms blatantly clear to his agents. If they wanted a girl, then he could no longer work for them. Perhaps one of the more fortunate trans models, in that he received representation, he was quickly signed by Soul Artist Management.
On social media, McArthur openly shares photos of his female-to-male transition. In a recent post showing side-by-side photos of him from age thirteen to fifteen to current day, he said "I'm so genuinely [sic] happy, you would not recognize my personality from before my transition. If you would compare it to who I am now. You wouldn't recognize me. I didn't think it'd make it this far, I thought I'd be dead before I'd ever see a day like this. But I'm alive and I am powerful."
He goes on to encourage his followers by saying, "Never stop fighting for yourself, because the reward of winning is far too great. And I promise, if you're struggling. You will get there, you WILL get there. Don't you dare ever give up."
Related on EcoSalon
Abuse and Exploitation Rampant in the Modeling Industry
This Intersex Model Fuels the Fashion Industry's Gender Revolution
See the First Beauty Campaign Headed by a Transgender Model [Video]