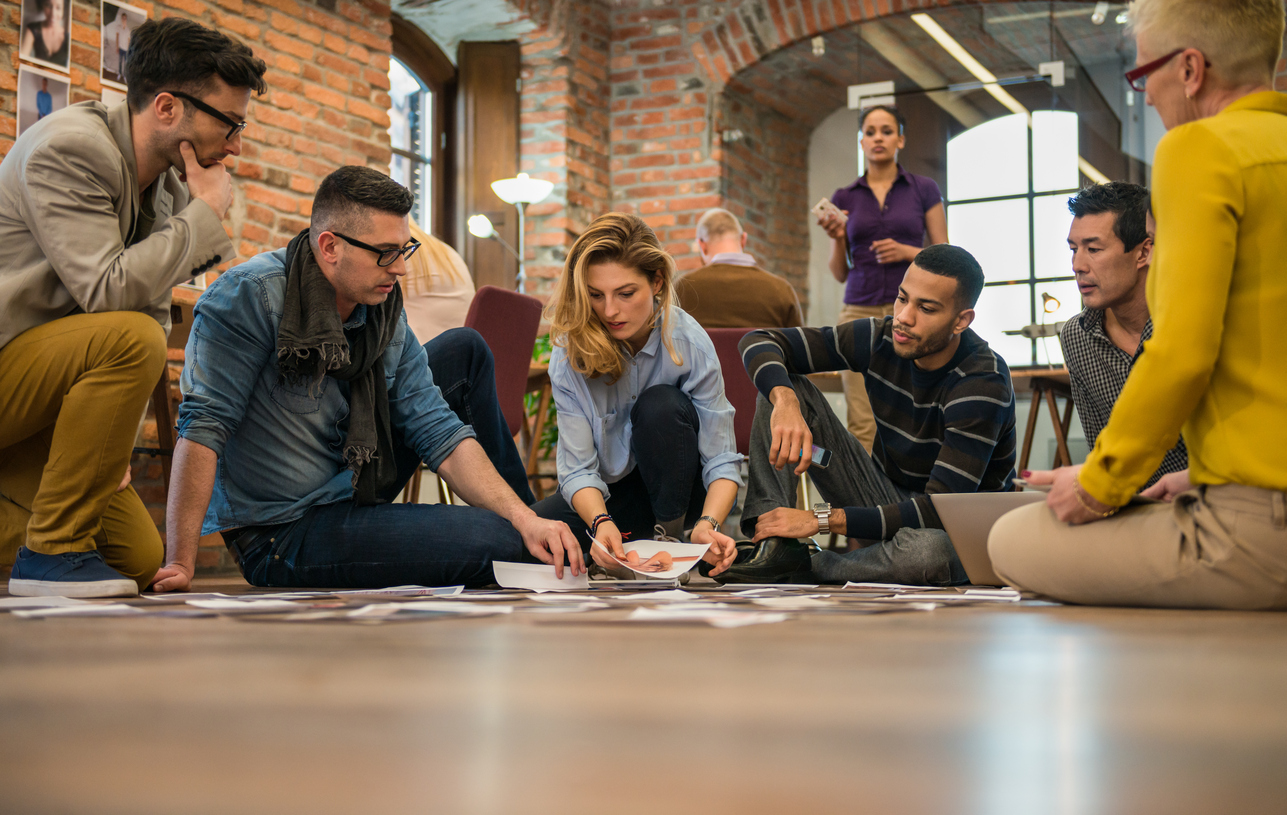 2017 was full of moments that caught the people of the world's attention. Multiple political and social campaigns gained followers and momentum. So, in 2018, we'd like to see the following causes and movements that started in 2017 become more successful.
1. The continuation of #MeToo and justice for women
Tarana Burke created the #MeToo movement over a decade ago. The movement was originally intended to support "underprivileged women of color affected by sexual abuse," reports Blavity. "It has since become a rallying cry for survivors of sexual abuse, assault and harassment."
Burke's movement was so monumental, Time Magazine named #MeToo participants its Person of the Year. Burke also will "drop" the New Year's Eve Ball in Times Square.
"I think it's fitting to honor the Me Too movement as we close a historic year and set our intentions for 2018," says Burke. "With the new year comes new momentum to fuel this work and we won't stop anytime soon."
Provide women opportunities
Anita Malik, democratic candidate running for Congress in Arizona's 6th District, adds that this movement can only help women's lives if further action is taken.
Women need positions in boardrooms so they can maintain rules and policies to protect women, says Malik.
"We need more affordable childcare so women can seize opportunities and rise in the workplace to earn those boardroom positions, and equal pay as a right and structures for reporting harassment and misconduct… We must break the cycle of both the outright and subtle actions of inequality."
Help domestic violence victims
In addition to expanding the #MeToo movement, and the other issues discussed by Malik, Mickie Zada, mentor and podcast host, wants domestic violence awareness to gain more attention, too.
Most domestic abuse victims and survivors risk their survival by coming out, says Zada. "Most have no money, no where to go, no credibility and no self-confidence," she adds. "Women are 70 times more likely to be murdered by their abuser within the first few weeks of leaving."
However, Zada says that awareness—awareness about what domestic abuse is, and what it takes to truly change society's views concerning domestic abuse survivors—can help make the world safer for women.
2. 2018 is an election year
We're not asking you to try and get your friends and family to vote for the candidate you like—we just want the people you know to become educated voters
One way to inspire people to vote is by sharing well reported news. Michael Montgomery, owner of Montgomery Consulting, suggests turning friends and family on to outlets, such as the New York Times, Washington Post, CBS, NBC, ABC, and NPR.
"Their kind of reporting will not just inform your friends and family but will alarm and perhaps outrage them with the plethora of growing threats to the environment, peace and security, the health and well-being of Americans, and democracy itself that have developed over the last 12 months," he adds.
Another thing to remember this election year is that black women are a force to listen to and elect. After all, black women were the people who helped defeat Roy Moore in the recent Alabama election.
"It's a fact that women of color led the way in Alabama, but as a woman of color, I hope we can solidify this new found political respect we suddenly have," adds Malik.
"Women of color can't continue to be leveraged in times of political expediency and ignored the rest of the time. If the voices of black and brown women are so important to the Democratic Party, we need to make sure we're heard in every conversation. Not just when we're the only hope. I hope when the parade is over, women of color aren't left in the dust as usual. It's our responsibility to make sure that doesn't happen."
3. Don't let burnout win
This past year has been tough on anyone who paid attention to… well, anything. So, to avoid burnout in 2018, Alison M. Foley-Rothrock, owner of Foley Immigration Law suggests the following, three tips to stay focused.
Be part of a larger organization
Go broad—choose a small handful of topics that you are especially passionate about to focus on. Focus on your top priorities and trust others to tackle the rest of the deluge. Then show up and support your causes when they have rallies or take other actions to help the causes you love.
"For me, it has been critical to keep focused on my work helping immigrants and their families one meeting, one hearing, one set of paperwork at a time," says Foley-Rothrock. "That doesn't mean that I'm not active in a dozen other ways, but what is keeping me sane is the normalcy and routine of my work days and knowing that, at least for the families that I serve, I am making a difference."
Self-care is critical
Take time out when you need it. Turn off social media notifications. Don't get in un-winable arguments with strangers; say your piece and walk away. Exercise and meditation and the occasional "mental health day" away from everything work wonders.
Remember that "this too shall pass"
We have to keep up hope and understand that the march of progress has never been a steady forward pace. "It's more of a cha-cha: two steps forward, one step back, sometimes one forward and two back," says Foley-Rothrock.
"Each time that we have made major progress toward making 'Liberty and Justice for All' a reality, there has been a backlash from those who just want things to stay as they were (or go back to what they believe was a better time). That is what we are seeing now. This is not the end of progress, but the birth of something bigger and better."
Related on EcoSalon
'My So-Called Selfish Life' and the Conscious, Childfree Choice: #NowWhat
The Big Problem With 'Women's Issues' — They're Everyone's Issues: #NowWhat
The Pay Gap is Alive and Well: #NowWhat