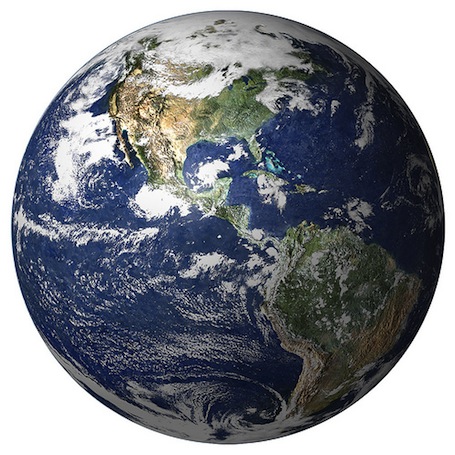 It's a crazy world we live in.
There's no better day than Earth Day to learn more about the planet we call home. To help, we present 10 informative graphic representations of the Earth, providing data, statistics, and information on everything from population density to ocean currents to Twitter connections. You know, the important stuff.
An Urban World from Unicef: an interactive map showing world population growth from 1950-2050 (click for interaction)
Geological Time Spiral from the USGS: showcasing the Earth's storied past
The Hardest Places to Survive on Earth: where not to live
Perpetual Ocean from NASA Goddard Photo and Video: a video visualization of the world's ocean currents
The Earth at 7 Billion: a snapshot of the world's population today
A Lonely Planet: a map of the most remote spots on the planet, from the guidebook publisher itself
A Year of Photos from Triposo: different parts of the world light up according to how many photos are shot there throughout the year in this video visualization
The World, As Connected By Twitter: tracking conversations around the world using Twitter's geolocation feature
Map Shaped By Population Density: an interactive look at the world by population density (click for interaction)
The Environmental Impact of the Internet: In case you needed a reminder to shut off the computer and head outside. Happy Earth Day!
Image: DonkeyHotey