Sssssh.
In some parts of the country, going back to school has been fraught with turbulent debates. Luckily, there are supplemental educational tools lying all around — and they're free, if you have a library card. Take a quick look at these ten infographics, and then snuggle in a corner or a carrel with your latest novel.
Most Targeted Books: The Catcher in the Rye is just one of a list of books that librarians and parents have found objectionable over the years.

Orwell Vs. Huxley: Huxley's depressing dystopian future seems a bit more accurate than Orwell's.

The DNA of a Successful Book: Surprisingly, books with a female protagonist are more likely to be successful.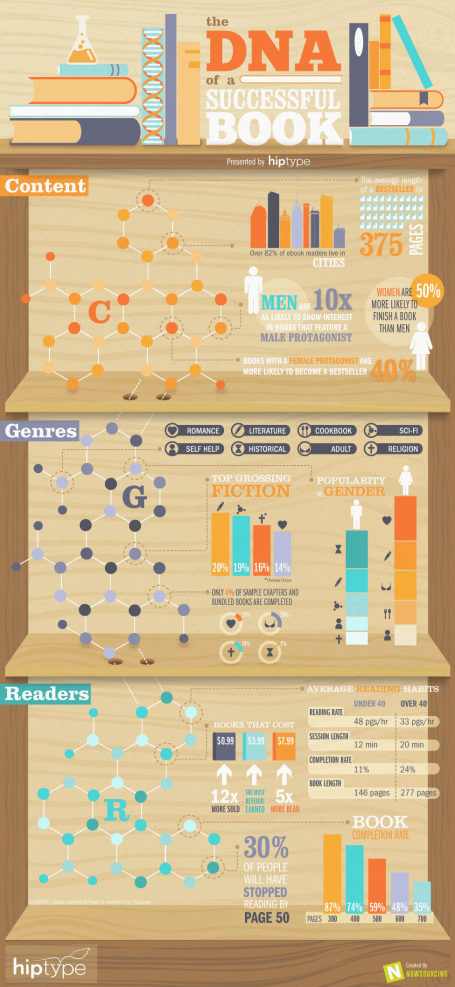 Teaching Us to Read Again: E-readers may be our ticket back to a literate public.

Ray Bradbury Predictions Fulfilled: Science fiction's predictive powers are truly amazing.

Battle of the Bookworms: In this digital age, e-readers might be overpowering traditional readers.

Do Self-Published Authors Make Money?: A lot more than we thought.


The Top 10 Most Read Books In the World: Over the last 50 years, Harry Potter has outpaced Anne Frank.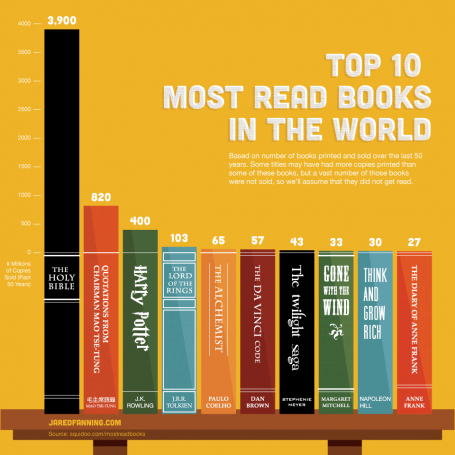 Plot Lines: This interesting infographic traces the elements of every successful novel.

What Should You Read This Summer?: Maybe you won't be luxuriating in a book poolside, but there are still plenty of hours to get some reading done.


Image: the pale side of insomnia