In the minus column, you've got a corporate atmosphere rife with safety and security lapses, a microscopic cleanup budget, repeated missed opportunities to meet environmental standards, and total lack of drilling regulation. On the plus side, BP employees got to go paintballing!
1. You got a problem with paper towels? One big reason the means of cleaning up oil spills have barely changed since the Exxon Valdez spill is that the Minerals Management Service's budget for oil-spill research has been stuck at roughly $6 million a year since 1990. That's one-tenth of a penny for every dollar MMS has collected in royalties from oil companies for offshore drilling rights over the same period. In real numbers, that's $129 million spent on research over 20 years while $107 billion was collected. Almost two-thirds of what MMS spends on research goes to maintaining a wave pool in New Jersey where it tests cleanup equipment. The Houston Chronicle has more.
2. What's $10 billion among friends? In January 2007, the head of MMS, a former energy exploration executive from Wyoming named Rejane "Johnnie" Burton, came under fire from the Interior Department's inspector general for ignoring or not addressing a leasing error that could have let oil companies avoid paying up to $10 billion in royalties. The auditor general described it as a "jaw-dropping example of bureaucratic bungling." Burton resigned four months later. See the New York Times story.
3. They aim to please. Noting an annual savings of $340,000 per oil rig, the MMS in 1998 cut in half the number of pressure tests on valves of blowout preventers. An industry executive praised the "flexibility" of MMS regulators. The blowout preventer on the Deepwater Horizon rig failed. Follow the AP's investigation.
For the rest of the list, check out the full-length article at Grist.org.
Editor's note: Article by Randy Rieland. Originally published by our friends at Grist.org. Grist is a media organization that has been dishing out environmental news and commentary with a humorous twist since 1999. Be sure to visit them and say hi, and follow Grist on Twitter, too!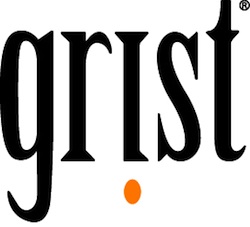 Image: uscgd8