Even though you swore you'd never get married.
We're all grownups here: "Ever After" is something that exists in fairy tales and romantic comedies starring Meg Ryan (who's since been usurped by Rachel McAdams, who will probably be replaced by Selena Gomez, who, like, wasn't even born by the time we had our first Hollywood-quality heartbreak).
Cynical, we are not. On the pulse, is more like it. According to the Pew Research Center, only 20 percent of adults ages 18 to 29 are married, in comparison to 60 percent in Mad Men days. We're also getting married later: the median marrying age is 26.5 for women and 28.5 for men. Some of the cool kids aren't even getting married at all. Our parents, meanwhile, are getting divorced in droves having called foul on the marriage thing twenty, thirty or forty years into it.
But still…with the proliferation of pretty-people-getting-married-in-pretty-places wedding websites out there – and accompanying Masters-esque wedding photography, devoid of ugly people with sourpuss faces in shameful taffeta – the internet does occasionally present compelling evidence that we should, indeed, consider the knot, if only for the wedding.
Here are ten that will make you want to say, "okay…I do. If there's a cupcake tower. And I can accessorize with twigs."
1.) From Love My Dress, Sara and Dave's Rockabilly Dream Wedding for Typography Obsessives.
2.) From Once Wed, the Give Me the Name of  Her Stylist rustically sophisticated New Zealand wedding.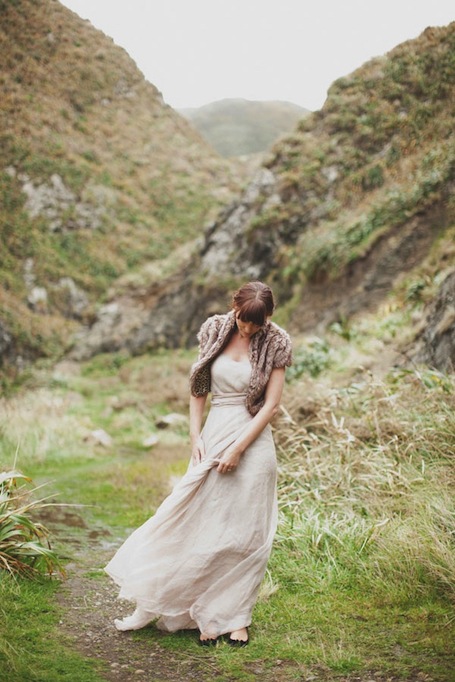 3.) From A Practical Wedding, the You Wish Your Friends Were As Fun as Us gluten-free wedding.
4.) From Brooklyn Bride via Unusually Fine, the Let's Hear it for Marriage Equality! Brooklyn Heights wedding.
5.) From Green Wedding Shoes, the I Do in Cockatoo Blue Wedding.
6.) From Style Me Pretty, the "look at these eggs…remind you of anything – like my fertility?!" Farm to Table Wedding.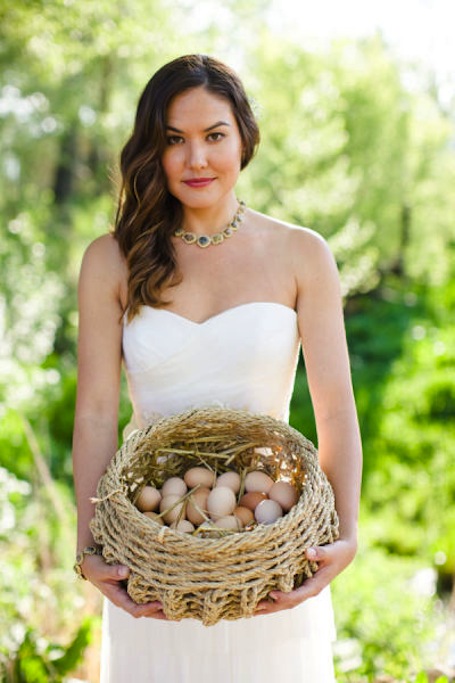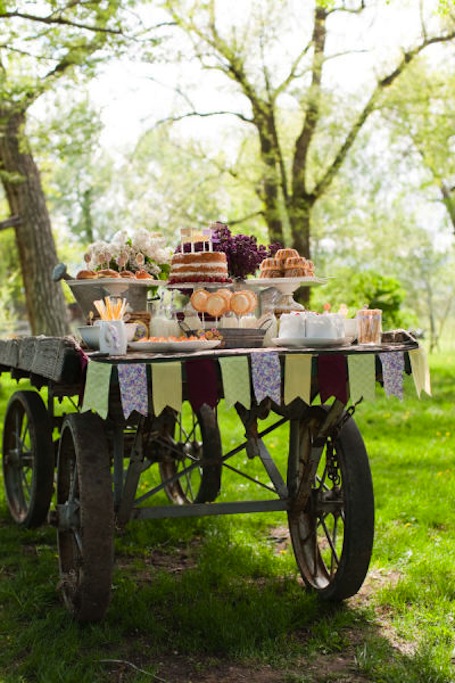 7.) From Snippet & Ink, the Lace & Henna Wedding.
8.) From With This Ring, the "don't just stand there, let's get to it," Vogue Wedding.
9.) From Rock 'n' Roll Bride, the Cave Wedding.
10.) From Recycled Bride, the Never Say Never Wedding. The bride is 93 and the groom? One hundred years young.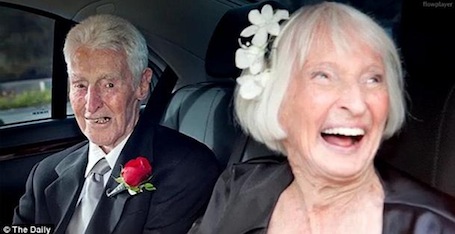 Image: Sean Choe