Get yourself in the mood for V-Day.
Valentine's Day is not for everyone. But pretty much everyone can be sorted into one of two categories vis á vis the pinkest day of the year.
Category A: you experienced sweaty palms and heart-wrenching anxiety while trading Valentine's Day cards in grammar school, afraid that no one would remember that you heart stationary, too. You were left so emotionally scarred that you inadvertently sabotage whatever romantic situation you're in two weeks before the big day. For you, Valentine's Day is the loneliest day of the year.
Category B: you were the type who had to employ three brown paper lunch bags instead of half of one to get all your admirations, candies and pastel colored cutouts home after the most scintillating day of the school year. You love love. You love Valentine's Day. You will love these three Valentine's Day decoration ideas.
1.) Order 48 mini prints from Printstagram for $12 and make a wall heart.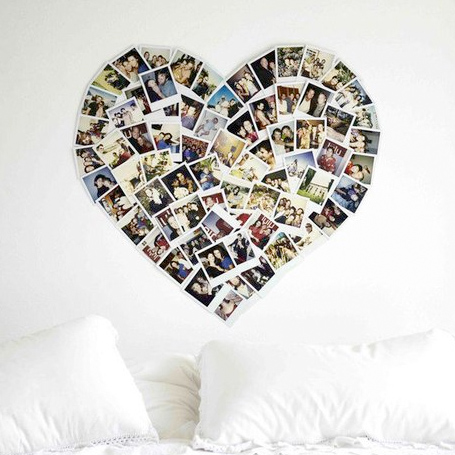 2.) Create some mood lighting with a package of doilies from the craft store and a set of strung up lights. Just poke the lights through the paper.
3.) Set a romantic table with a bouquet of flowers and raspberries in your champagne. Bring out the dishes you don't normally use and write a love note underneath the dish on an old book page.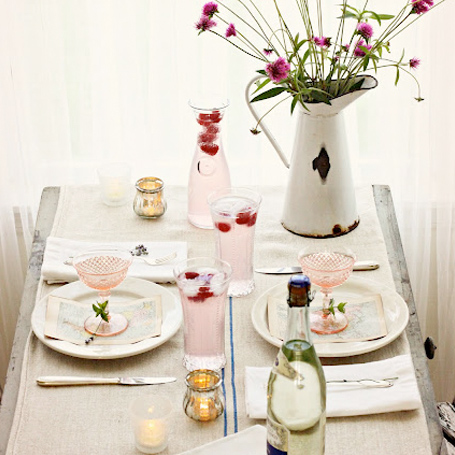 Enjoy. If you can.
Image: Helga Weber; Loving Living Small; French Lark Spur, jaroslavd