They always have their pick of the latest and not-so-greatest chemically laden skincare and make-up products, which is why we love reading about celebrity's who favor natural beauty products instead.
The dog-eat-dog-world of the red carpet means only the fittest and those with the most glowing skin survive. No wonder we sit up and take notice when a celebrity recommends a natural beauty product. Hollywood stars–like the rest of us–are choosing cleaner skincare products that are free from toxic parabens, sulfates, and petrochemicals, and packed with good-for-you ingredients like natural oils, antioxidants, and vitamins. And when they have the pick of the latest and greatest beauty products, you can rest assured that their favorite natural options are still producing great results.
While the rest of us don't have to dedicate our lives to our personal grooming habits, celebrities certainly do. Happy to discuss their natural and organic lifestyles in interviews, there are plenty of opportunities to note the products that get mentioned the most. Here are the top 5 most effective natural skincare products, and the celebrities who love them.
1. Living Luminizer up by RMS Beauty
Rose-Marie Swift of New York-based RMS Beauty decided to produce a beauty product line that only used natural products. One of the line's most popular products is Living Luminizer, which uses raw coconut oil to highlight the skin with an ultra sheer translucent finish. Celebrity fans include Miranda Kerr, Karlie Kloss and Gisele Bundchen.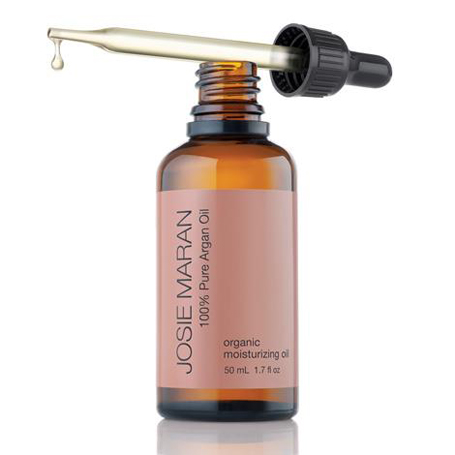 2. 100% Pure Argan Oil by Josie Maran
The signature product from actress and model Josie Maran's eponymous eco-friendly beauty line, the lightweight and organic argan oil is rich in vitamin E and essential fatty acids that keeps skin glowing and nourished. The line has many celebrity users including Alicia Silverstone, Emma Stone and Julianna Moore.
3. Herbal Recovery Eye Gel by Jurlique
A powerful botanical anti-aging eye treatment, Jurlique's beloved Herbal Recovery Eye Gel helps fade dark circles, puffiness and smooth delicate skin around the eye area. The potent product is infused with herbs and precious plant oils. Nicole Kidman, Michelle Pfeiffer, and Pamela Anderson are all said to swear by it.
4. Rose Day Cream by Dr. Hauschka
Thirty rose flowers go into each tube of this cult cream making it an incredibly rich and luxurious moisturizer ideal for dry skin. Containing no synthetic ingredients, it is extremely soothing and gentle for irritated and weather-damaged skin. A long list of celebrities rave about it including Madonna, Nicole Kidman and Nina Garcia, Rachel McAdams and Jennifer Lopez .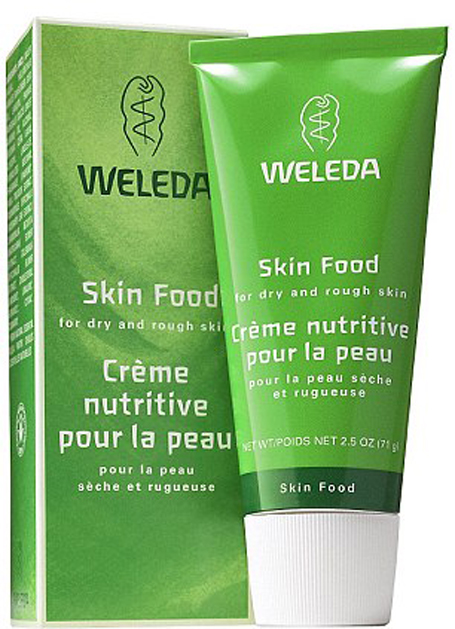 5. Skin Food by Weleda
This whole-body cream is ultra rich and deeply hydrating. It's ideal for dry elbows, hands and feet or any areas of rough skin. In addition to essential fatty acids and vitamin E, the deeply nourishing cream contains extracts of soothing rosemary and organic calendula flowers, which have antiseptic and anti-inflammatory properties. Victoria Beckham, Adele, Alexa Chung and Rihanna are reported to use the bargain beauty product.
Top Image: JenniferLopez