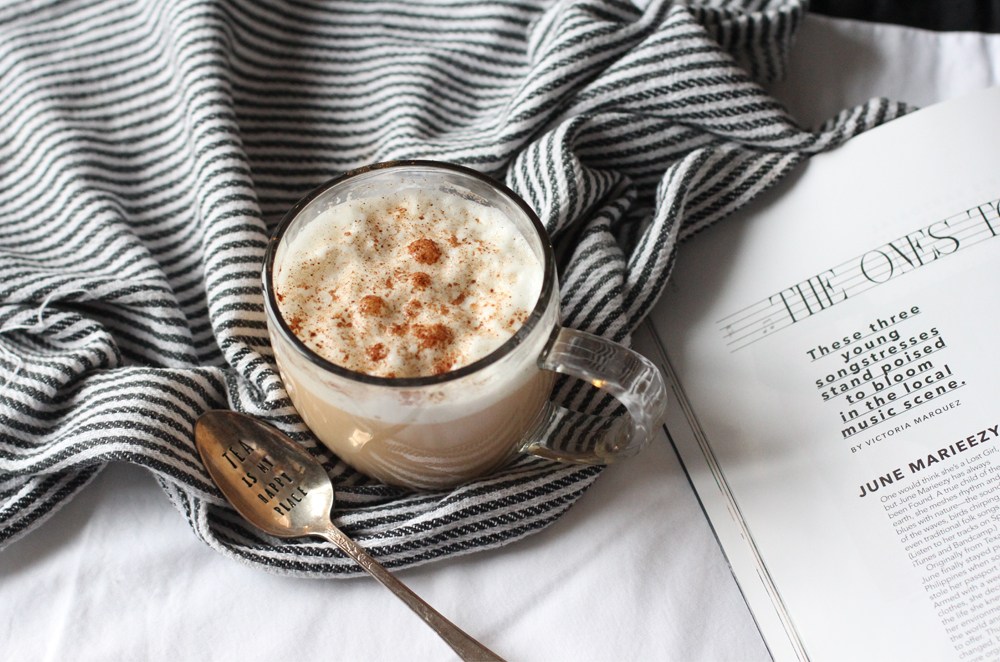 Winter evenings are the prime time to warm up by wrapping your hands around a toasty cuppa, but tea or coffee can leave you less-than-primed for a good night of rest. That's why we're always on the lookout for delicious caffeine-free hot beverages that will warm us up without waking us up; here are five of our favorites.
1. Rooibos Cinnamon Latte
Numi Organic Tea produces tons of teas to enjoy; we love their attention to quality with their organic and fair trade-certified blends. The company's Rooibos Chai Tea is the base for this latte, made with a simple combo of your choice of steamed milk sweetened with honey and a touch of extra cinnamon for spice. Rooibos is a naturally caffeine-free plant with a tea-like flavor that stands up perfectly to the warm flavors of the chai spice blend.
Image: Turmeric drink, latte, tea, milk with cinnamon
2. Turmeric Latte
The health benefits of turmeric have been touted far and wide, so it's no surprise that golden milk and turmeric lattes have become so popular of late. This recipe uses fresh turmeric and ginger for even more flavor and improved health benefits. Sweetened with honey and vanilla, this latte also features a secret ingredient: your favorite nut butter, which will lend body (and a bit of protein) to the drink.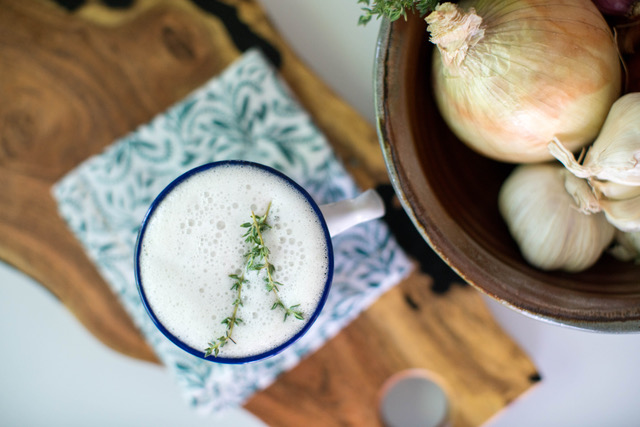 3. EPIC Bone Broth Latte
Bone broth has become one of our favorite superfoods, and while we love to drink it plain, it gets a delicious makeover in this bone broth latte. The healthy fat of coconut oil is combined with the natural collagen and gelatin in EPIC's bone broth for a richly flavored savory hot beverage you'll love to sip.
Image: Hot chocolate
4. ALOHA Protein Superfood Hot Chocolate
Chocolate does have a touch of caffeine, but if you're not overly sensitive to it, this superfood hot chocolate can be a great option for a nearly caffeine-free hot beverage.
ALOHA Chocolate Superfood Greens powder takes the place of the traditional cocoa powder in this drink. Made with fair-trade cacao, coconut sugar, peas, spinach, wheatgrass, and antioxidant-rich berries, the powder is just as delicious as it is good for you. ALOHA Chocolate Protein Powder adds several certified organic sources of plant-based protein to your cocoa. Top with some homemade marshmallows and serve!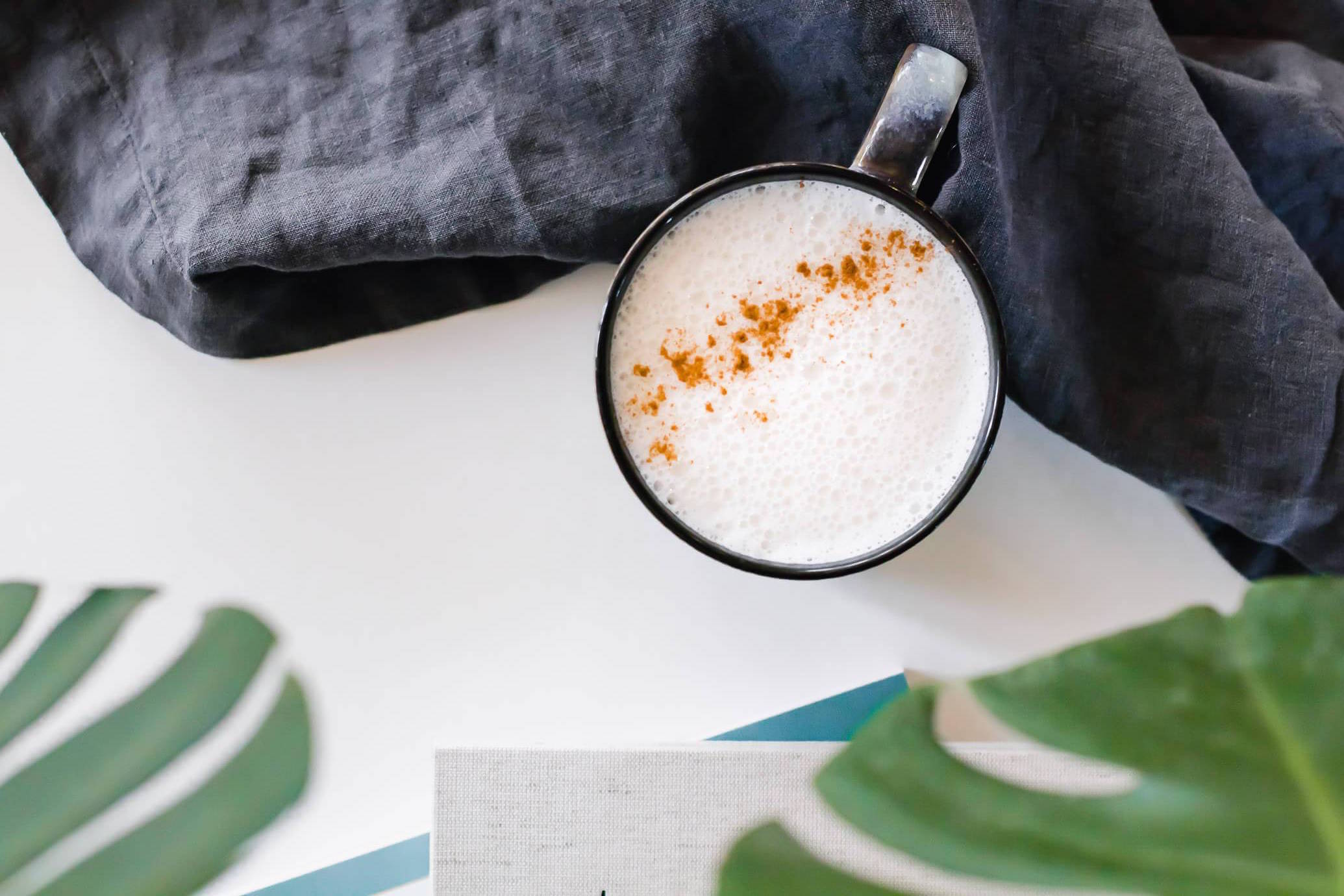 5. Medicinal Mushroom Latte
Mushrooms have made a big splash in coffee, with several companies selling adaptogen-enriched blends. But these coffees do have caffeine in them (even if it's a bit less than coffee), so while they're delicious, they're not the best choice for the evening.
For a caffeine-free version of this new trendy drink, this medicinal mushroom latte really hits the spot. Use your favorite medicinal mushroom blend (we love this organic one from Naturealm featuring adaptogenic mushrooms like cordyceps and reishi). Combine the blend with cashew milk, maca, a touch of sweetener, and a bit of coconut oil to give the drink body. Enjoy sprinkled with cinnamon for a good-for-you pick-me-up!
*Disclaimer: Help support EcoSalon! Our site is dedicated to helping people live a conscious lifestyle. We've provided some affiliate links above in case you wish to purchase any of these products.
Related on EcoSalon
Herbs for Stress: Are Adaptogens the New Antidepressants?
This Homemade Unicorn Latte Puts a Little Supernatural Magic in Your Morning Joe
Stimulating Controversy: The Jury's Still Out on Caffeine
Design Secrets