Festival season is upon us, and while we're pretty sure you've got the deets on the best hairstyles and outfits, there is one element you may be forgetting: the perfect bag!
In our opinion, backpacks are the go-to carryall for festivals. They have room for snacks, drinks, lip gloss, sunscreen, and all sorts of other goodies, while offering you a hands-free experience. And that's precisely why we've rounded up five of our favorites especially for you.
Whether they're good for your health, previously loved, or made from upcycled materials, each of these has a positive, eco-friendly feature that we're pretty sure the earth-lover in you will appreciate. From a hippy boho bag to a '90s Lisa Frank that'll take you straight back to your childhood, we've got something for everyone.
1. Mulberry Cross-Body Bag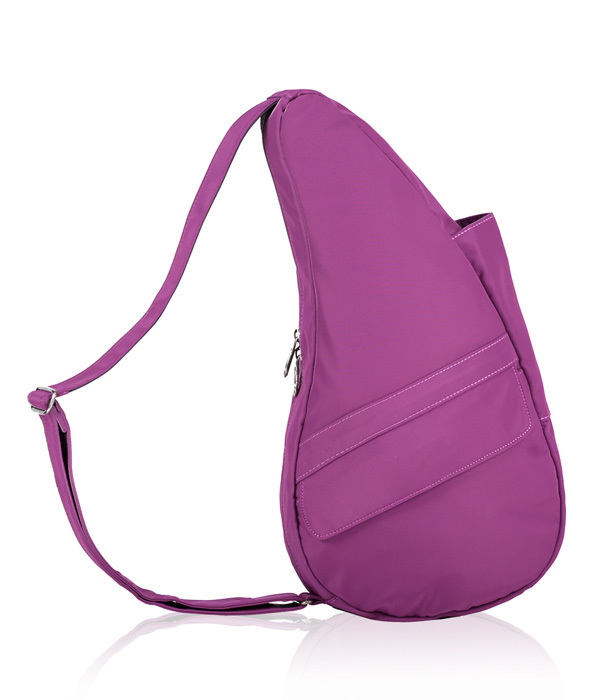 While the materials may not be directly sustainable, the ergonomic features and body-contoured design of this backpack promote a healthy neck and back, which is perfect for long days spent at your favorite festivals. The AmeriBag brand has created a lightweight, functional bag that features an inward-facing zipper closure, meaning you can wear it confidently without worry of theft. It comes in a variety of colors and materials and will go with everything in your closet. Priced at $65.
2. Vintage Kilim Rucksack
This vintage Ecuadorian rucksack is perfect for bohemian fashionistas that live for layering crochet tops, patchwork pieces, and long, flowy garments. The vibrancy is stunning and a testament to the quality of this previously-loved bag. Perfect for stashing your goodies, like snacks, water, and sunscreen, this backpack will add a much needed pop of color to any festival outfit. Use the color palette as the basis for choosing (or making) your outfit—purple, teal, and green are great for standing out from the crowd. Priced at $81.
3. Aries Vegan Leather Bag
Known for creating chic, vegan-friendly bags, the Matt & Nat brand is great for festival goers. Sturdy, well-made, and conscientious, the Aries backpack in Glass is a testament to minimalist beauty. This pastel piece is soft and pretty, making it ideal for pairing with lacy dresses, kimono style cover-ups, and all of your favorite prints. Plus, you can keep this bag around long after festival season is over since it's perfect for work or play. Priced at $145.
4. Native Upcycled Backpack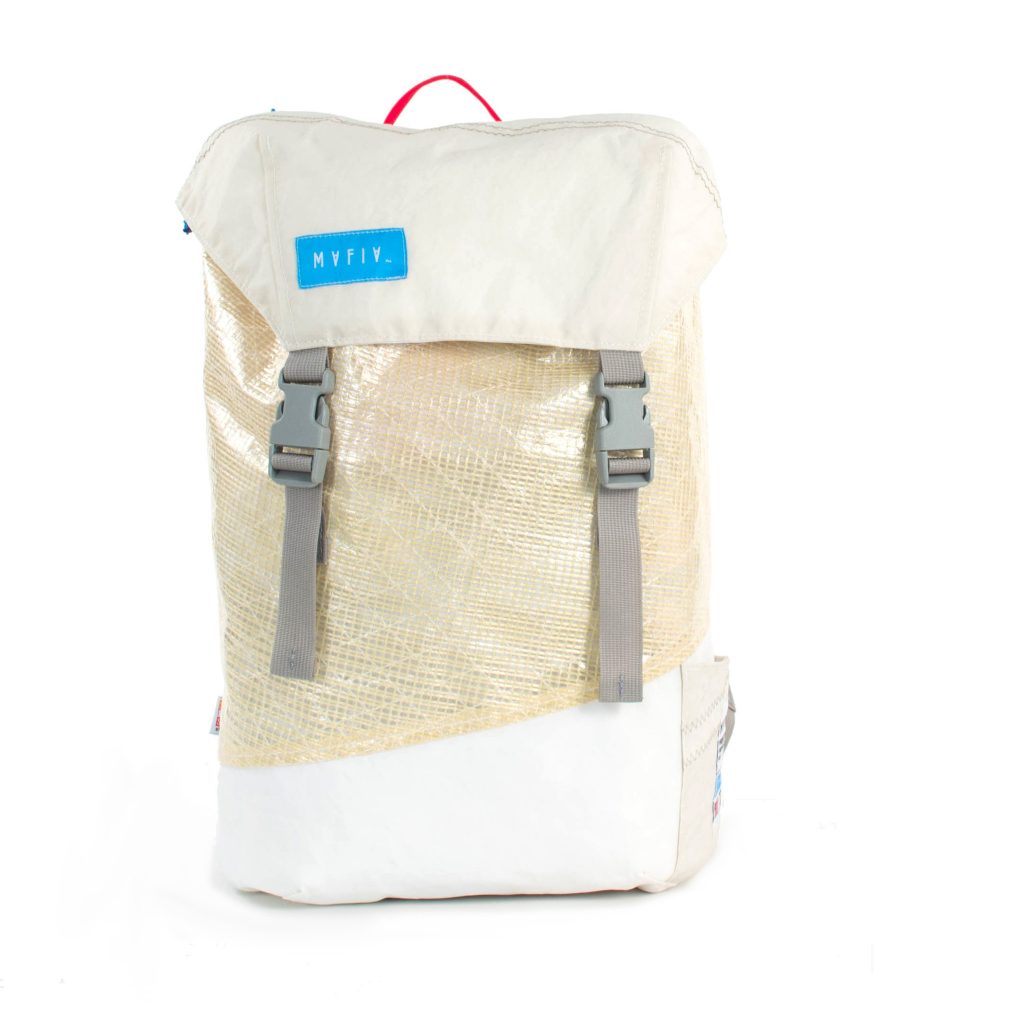 Mafia Bags takes pride in the commitment to producing upcycled, eco-friendly backpacks. This awesomely iridescent satchel is made from a combination of windsurf and kitesurf sails. Ultralight, water resistant, and complete with a bottle holder, you can cruise around festivals with ease while also staying hydrated. The neutral palette will go with a variety of looks, including rompers, patchwork pieces, and two-piece outfits. Priced at $224.
5. Vintage Lisa Frank Bag
Relive your childhood while looking totally raver-chic in this '90s, candy-colored vintage backpack from Lisa Frank. Ideal for an EDM festival, pair this piece with other vibrant hues, floral headbands, round sunglasses, and plenty of glow sticks. Denim shorts, a basic halter, sneakers, and a simple choker is all you need to do this bag justice and let the whimsical old-school design shine—just don't forget your scrunchie. Priced at $60.
*Disclaimer: Help support EcoSalon! Our site is dedicated to helping people live a conscious lifestyle. We've provided some affiliate links above in case you wish to purchase any of these products.
Related on EcoSalon
The 10 Hottest Spring 2017 Fashion Trends Have Arrived
7 Surprising Ways Clothing Affects Your Life (Not Just Your Look)
5 Pieces Inspired by Pantone's 2017 Color of the Year: Friday Finds