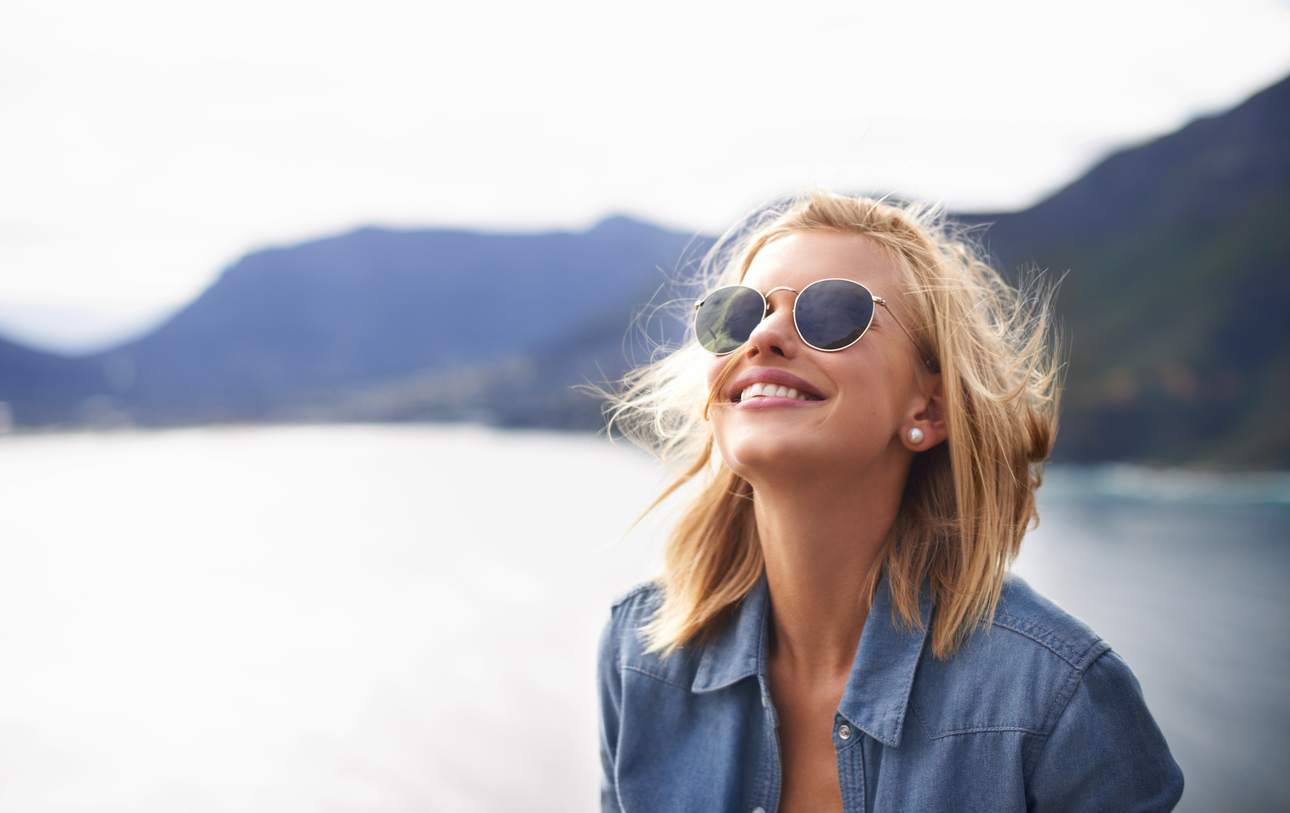 Ah, denim. The popular textile that comprises some of our most favorite pieces is getting an entire article dedicated to the universally loved look.
With the impending changing of the seasons, it only makes sense to focus on denim. The material is flattering, easy to care for, only gets more comfortable with time, great for all seasons, and pairs well with with a variety of items you already own. We're particularly smitten with these picks because of their easy to wear, yet fashion-forward vibes, and think you'll feel the same. Heck, you may even find your new favorite piece on this list.
1. Staple Chambray Shirt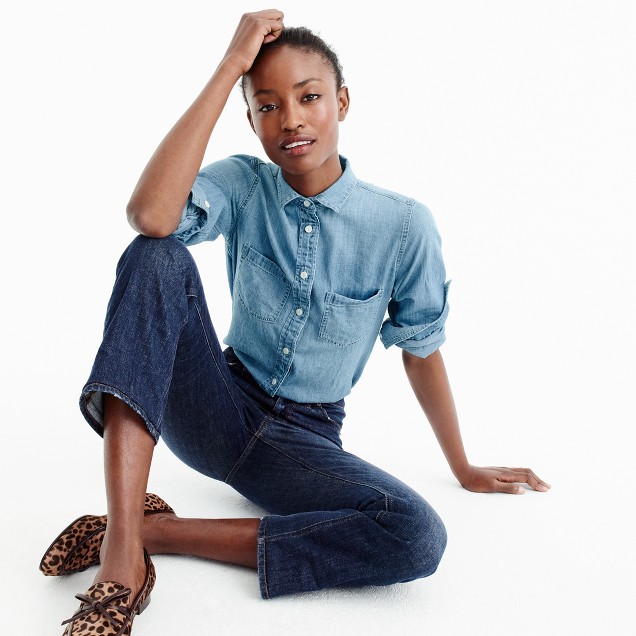 Let's be real — no wardrobe, and we mean no wardrobe, is complete without a chambray shirt. The lightweight denim is perfect for layering in the fall, and for pairing with a cami and rolled up cuffs in the summer. It can be dressed up or down and looks great with colored jeans for an added pop. We'd recommend wearing this particular top with black denim skinnies, a bib necklace, and a pair of stylish booties. Priced at $78.
2. Ultra Cool Kimono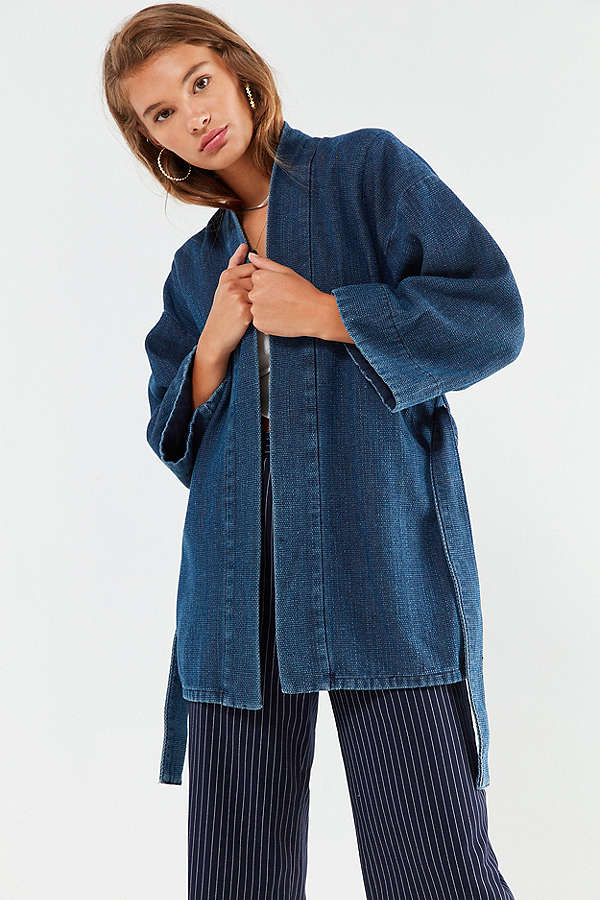 A truly unique piece to add to your wardrobe, this denim kimono jacket is sure to garner compliments wherever you go. With a minimalist vibe, the piece would look great with simple skinny jeans, chunky heeled shoes, and a wide brim hat for a touch of drama. For now, wear this with camisoles and short sleeve tops. But when cooler weather rolls in, layer away. Long sleeve tops will look great peeking out of the wide-cut, bracelet-length openings. Priced at $69.
3. Comfy Boyfriend Jeans
For a pair of denim pants you'll want to live in, look no further than these boyfriend jeans. Lived-in and sure to be loved, these are the epitome of comfort and style combined. Snug at the hips and waist, yet baggy in the legs, these are said to fit like a dream. They'd look excellent with simple summery tops and sandals during the tail end of the season. And when autumn rolls around, pair these jeans with sweaters, flannels, loafers, booties, and so much more. Priced at $98.
4. Dark Wash Jumpsuit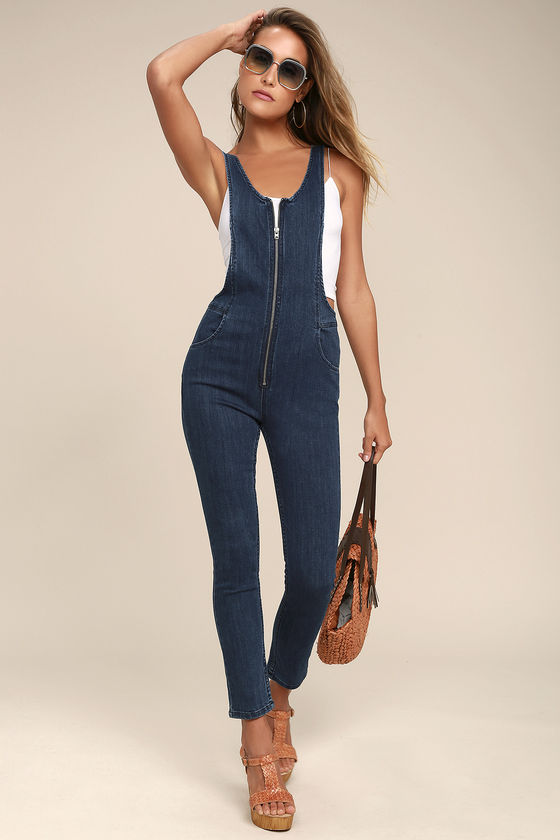 Another truly unique piece on our list, this fitted denim jumpsuit is a statement maker. Great for warm weather when worn with camisoles, tanks, and even crop tops or bramis, you can easily round out the look with a pair of sandals or open-toed heels. Then, in the fall, layer over a long sleeve top, with a pair of ankle booties, and a cool bomber jacket. Don't forget the accessories! We recommend stacked bracelets and aviators. Priced at $128.
5. Indigo Blue Dress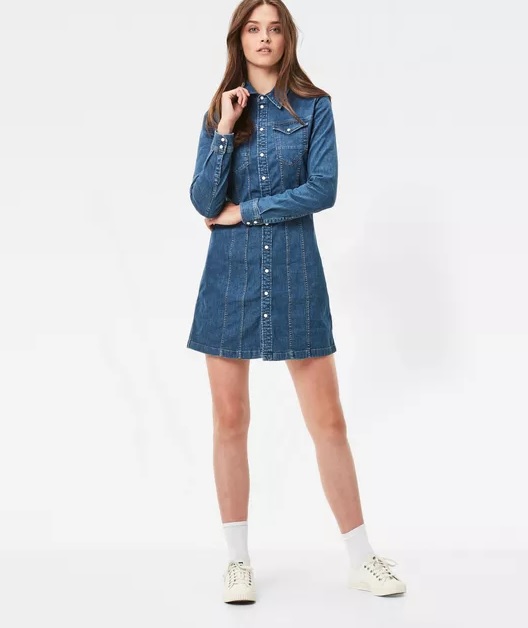 A departure from the traditional shirtdress, yet still great for grab-and-go days, this denim number is perfect for now and in the fall. The workwear detailing adds interest, while also creating a flattering slimming silhouette. Great with a pair of casual sneakers and rolled up cuffs, this dress is a fun casual choice. When the crisp air emerges, this would also look adorable with tights and knee-high boots. To break up the solid denim, consider undoing a few buttons and showing some skin, or layering a cami underneath. Priced at $180.
*Disclaimer: Help support EcoSalon! Our site is dedicated to helping people live a conscious lifestyle. We've provided some affiliate links above in case you wish to purchase any of these products.
Related on EcoSalon
7 Surprising Ways Clothing Affects Your Life (Not Just Your Look)
5 French-Girl Looks for Summer's End: Friday Finds
5 Looks Inspired by Sea Glass: Friday Finds