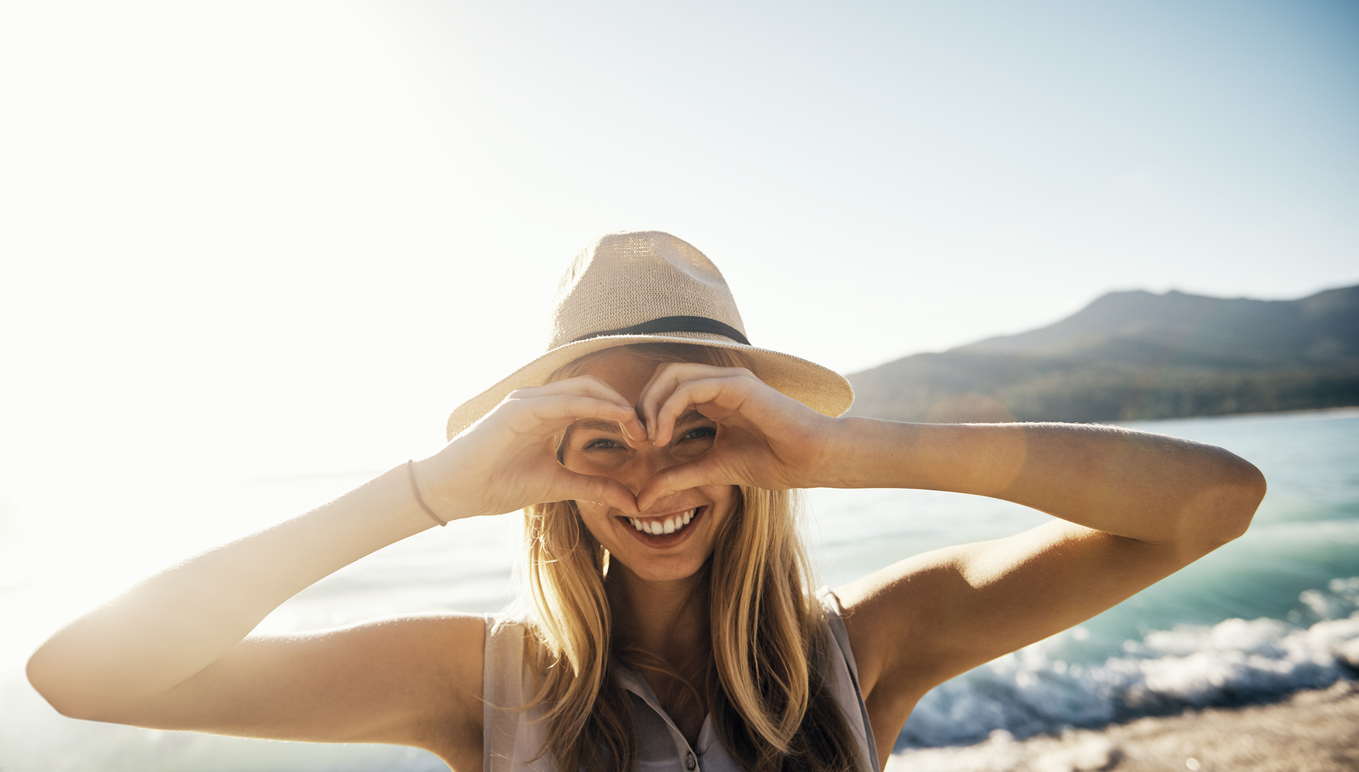 The last thing you want to do in summer is layer up. Stick to these natural tinted moisturizers to stay flawless and keep your skin protected from the sun all in one hit.
Finding the perfect piece of kit to meet your coverage needs in the natural makeup world can be a challenge, but when pairing it with an SPF it makes matters even more complicated.
Different formulas don't always gel well together when applied on the skin, and in the summer, piling on multiple creams can get a little sticky. What you want is to feel and look fresh faced while still ticking all the necessary boxes. Meet the natural tinted moisturizers doing just that; with mineral sunscreens like titanium dioxide and zinc, these gems provide broad spectrum UV protection, all the while giving your complexion that extra boost.
5 Ways To Get Sheer Coverage and SPF All-In-One
1. Juice Beauty Stem Cellular CC Cream
A little different from your typical tinted moisturizer, this color-correcting cream has what at first appears to be a thick texture, but applies beautifully, feeling lightweight and providing just a hint of coverage. The dewy finish dishes out the glow factor promised in the names of the five shades (Natural Glow to Deep Glow) whilst acting as a great primer for any more makeup to follow. Alongside the SPF 30 protection, certified organic juices like apple and aloe, plus skincare superstar hyaluronic acid, help to keep skin hydrated all day long.
2. Ilia Beauty Sheer Vivid Tinted Moisturizer
Although tinted moisturizers don't need to be the perfect color match when compared to foundations, it's certainly a bonus to have a few shades to choose from like the six that Ilia has created. With a lotion-like consistency, a little goes a long way, but it also makes it slightly buildable to go from barely-there to light coverage. The final finish is a velvety, semi-matte look; perfect for avoiding any unwanted shine on hot summer days! Touting a rating of SPF 20, it should provide enough sun protection for most skin types with the exception of very fair complexions.
3. De Mamiel Exhale Daily Moisturizing Nectar
The sun isn't the only thing your skin could use protection from! This luxurious tinted moisturizer acts as a daily shield against the elements, not only from UV rays (with SPF 30) but including harsh air pollution, too. Antioxidant-rich oils such as red raspberry seed and rosehip work their magic against free radicals that are an inevitable part of city life, as well as sun exposure, helping keep skin healthy on all levels. The only downside to this botanical beauty is the availability in one shade only, limiting who this can work for.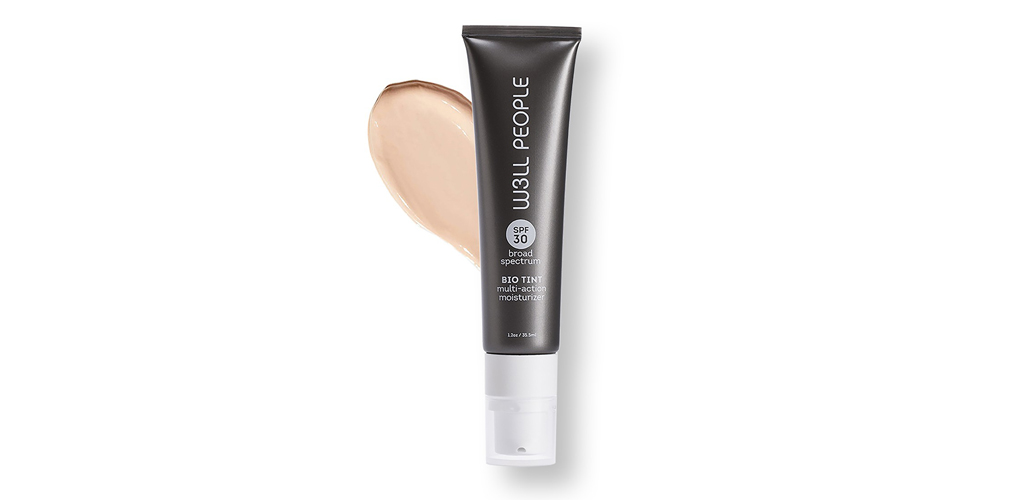 4. W3ll People Bio Tint Multi-Action Moisturizer
As the newest natural tinted moisturizer on the block, this formula offers up a few perks when compared to other options. The finish hits a nice middle ground that is neither dewy or matte, but rather luminous, which is pretty ideal for an effortless no-makeup look. The airless pump and squeezy tube are other benefits not to miss, as they make this summer essential ideal for slipping into your makeup bag minus ay leakage anxiety! Just choose from the four available shades (all SPF 30) and you're set.
5. Josh Rosebrook Tinted Nutrient Day Cream SPF 30
Using specifically non-nano zinc oxide, this tinted moisturizer is about as natural and safe as they come. It doesn't take the job of moisturizing lightly, as this glorious cream comes packed with the likes of certified organic aloe, shea butter, and hemp seed oil (just to name a few). However, all the skin loving oils don't stop this cream from being ultra lightweight and sinking in fast upon application, leaving only a fresh looking glow behind. Once again, the only downside is that it's currently only available in one shade.
*Disclaimer: Help support EcoSalon! Our site is dedicated to helping people live a conscious lifestyle. We've provided some affiliate links above in case you wish to purchase any of these products.
Related on EcoSalon
4 Self-Tanners that Will Give You a Goddess-Worthy Glow
5 Toxin-Free Natural Foundations for Dark Skin (Finally!)
6 Clean Beauty Instagram MUAs with All the Tricks and Tips